Orange Pay-Off: 15 seconds to be a sexy, weird, dancer
Orange has launched its Pay-Off contest and is inviting its customers to submit 10-15 second video clips of themselves either trying to prove that they're the sexiest person alive (Face-off), are the best/craziest dancer (Dance-off), or are just plain weird but couldn't muster a longer clip on YouTube (Weird-off).
The best videos are entered into a series of play-off rounds, where users vote for their favourite and the winner then has to face a new challenge - though what that is isn't clear yet.
Video clips can be from your mobile or a video camera, and can be sent by MMS to 7469, or via the Orange web site.
Only Orange mobile users can submit, watch, and vote, which seems a little strange in this social networking, viral online world, as it could've been used as an interesting marketing ploy to get more people onto Orange's mailing lists.
Anyway, if you're an Orange customer with a need to show off in front of a lens, check it out.
May 3, 2007 in Video news | Permalink | Comments (0) | TrackBack
Orange launches Play-Off - first video gameshow for mobile phones
Orange is jumping on the talent show bandwagon, but on mobiles phones with Play-Off, which claims to offer the nation's never-ending queue of wanabees a platform to pit their "talents" against one another.
You need to submit 10-15 second videos in response to a particular challenge. The best videos go into a "play-off", then users vote for their favourite. Win and you take on your next challenger. Lose - and you're gone.
Don't expect high-brow, with categories for launch include Face-off, giving those who think they are the sexiest person alive a chance to prove it, Dance-off, for those with the "craziest dance moves" and finally Weird-off for "the weirdest stuff".
To have a go at Play-Off, submit your clip at orange.co.uk or send it by MMS to 7469.
May 3, 2007 in Video news | Permalink | Comments (0) | TrackBack
Vodafone offers free YouTube videos to your handset
We told you some time back that Vodafone had done an exclusive deal with YouTube. Well, now you can try it for yourself - as it's just launched.
Before you feverishly reach for your mobile handset to check out all those Shiny Media video reviews, there is a drawback to this - it isn't the full YouTube service. It's actually described as "the Best of YouTube", with a range of 15-20 videos being offered and refreshed each day. Better than nothing, but not quite what you might hope.
The videos will be tailored for your mobile handset and will be absolutely free (for a limited period - no mention of how long that is), so it's not all bad.

Find out more at Vodafone Live!
May 3, 2007 in Video news | Permalink | Comments (0) | TrackBack
Samsung and Nokia work together on DVB-H technology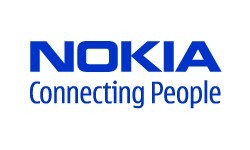 Will DVB-H technology ever make it to the UK? Who knows - it's been talked about for years and numerous handsets have shown off its TV-playing capabilities. Samsung and Nokia are certainly keen - announcing today that they have signed an agreement to work together to accelerate the technology to market.
The two companies will work together on DVB-H-enabled mobile devices and the open standards based Nokia network services system. The handset manufacturers will work together to support solutions based on the open OMA BCAST standard.
"Nokia warmly welcomes the collaboration in accelerating the adoption of DVB-H based mobile TV services to the market. We see that the OMA BCAST standard is essential in launching mobile TV services on a global scale," says Harri Männistö, Director, Multimedia, Nokia. "Further, the well-defined service and content protection profiles within the OMA BCAST standard such as the already now available OMA DRM, provides the ideal path towards standardized solutions enabling a coherent and open market for successful worldwide mobile TV deployments."
DVB-H technology offers high quality mobile TV broadcasts, but with low battery consumption and with the option to to simultaneously receive broadcasts while using other mobile services such as telephony and internet access on their device.
April 16, 2007 in Handsets, Network news, Video news | Permalink | Comments (0) | TrackBack
Orange and BBC do mobile TV
Does anyone really get excited about TV on mobile phones? It just doesn't seem to have happened, despite the best efforts of the various networks. The latest offer to tempt us in is from Orange, which has done a deal with the BBC for some of the channel's content on its handsets.
Orange customers who sign up to the mobile TV package get access to BBC1, BBC2, BBC3, BBC4 and BBC News24, as well as radio streams of Radio1, 1Xtra, Radio2, Radio3, Radio4, 6 Music, BBC7, and the Asian Network. Note, these are live streams, not the previously-available clips http://www.techdigest.tv/2006/02/bbc_clips_on_yo.html. If that gets you all hot under the collar, you can get the service from April, prices starting from £5 per month.
Five handsets can currently receive the service, which also offers content from Sky, ITN, Channel4, Disney and Bloomberg. Orange TV is available on five handsets and includes content from Disney, ITN, Channel4, Sky, and Bloomberg.
March 30, 2007 in Video news | Permalink | Comments (0) | TrackBack
3GSM 2007: "The big internet players don't understand mobile"
Can YouTube be a big hit on mobile phones? The company signed a deal with Vodafone last week, but some industry rivals aren't so sure.
One is Yospace CTO David Springall. The company runs the See Me TV and Look At Me mobile video-sharing services for 3 and O2 respectively, and recently got bought by Emap to bring its skills to that company's magazines and radio/TV channels. Will YouTube face a challenge in making itself mobile?
"The trouble with the big internet players is they don't understand mobile very well," he says. "It's considered simply as a technical issue of getting content onto the phone, but it's far more than that. Also, these big guys have a different view on what the business model is for mobile, as opposed to the operators. Potentially, what's in YouTube's interests is very different to what's in Vodafone's interest."
Read more about Springall's views on mobile user-generated content at Techscape's interview from 3GSM.
February 15, 2007 in Video news | Permalink | Comments (0) | TrackBack
3GSM 2007: Samsung's F500 multimedia phone
It's a bit of a Samsung love-fest here at the moment, as Susi and Ashley are getting hands on with some of the brand's recently announced mobiles. The latest cat out of the bag is this rather sleek F500 multimedia phone, which features a handy swivel function, allowing you to view videos while it's propped up on a table. It can play DivX files, although with the micro SD memory slot, it limits those files to just 2GB. Still, it's a nice piece of kit, one I'd personally love to check out in detail at a later date.
February 15, 2007 in Handsets, Video news | Permalink | Comments (0) | TrackBack
3GSM 2007: Nokia to cooperate with YouTube over mobile video
Nokia has announced that it will cooperate with Google's YouTube and allow its mobile phone users to access YouTube on their handsets. A new version of the YouTube website, called YouTube Mobile, will be accessible from a user's mobile web browser.
Good news, though mobile network operators also need to allow access to such services.
February 15, 2007 in Applications, Video news | Permalink | Comments (0) | TrackBack
3GSM 2007: Nokia N77 mobile TV phone
Nokia unveiled their N77 multimedia TV mobile phone at 3GSM. It features DVB-H technology, a dedicated TV key, and a powerful internal antenna to allow a digital TV signal to be received whilst on the move.
Nokia say it offers much of the functionality of the N92 (which we reviewed here) but in a more compact body.
The N77 offers a 2.4inch wide screen capable of displaying 16 million colours, built-in interactive TV functionality, the ability to pause live TV for up to 30 seconds, 2GB of memory, integrated stereo speakers, and a 2 megapixel camera.
It's 3G, and runs Symbian OS with S60 3rd Edition software. It will retail for around €370 (unsubsidised) and be released in the summer. It won't be much use in the UK at present, though, as we don't use the DVB-H digital TV standard.
February 15, 2007 in 3G handsets, Video news | Permalink | Comments (0) | TrackBack
Virgin's mobile TV service fails to excite public
The device got a favourable review by us, but the public, it seems, is giving Virgin's mobile TV service the thumbs-down.
According to a report in The Guardian, Virgin Mobile has sold "considerably less" than 10,000 of its mobile-TV-enabled Lobster handsets, despite a strong advertising campaign featuring Pamela Anderson and a price point now below £100. And that's probably down to looks.
In a month that's seen the unveiling of the iPhone and LG's Prada handset, Virgin's Lobster looks very much of a past era. And when it comes to mobiles, looks really do matter. Better-looking handsets are promised for this year - we'll probably have a better idea then of how much the public really wants TV on the go.
Via The Register
January 24, 2007 in Video news | Permalink | Comments (0) | TrackBack
Get Bollywood on your mobile phone
Can you really do justice to epic Bollywood movies on a two-inch screen? Mobile industry bigwigs the GSM Association certainly think so, having launched a 'Mobile Bollywood Initiative', in partnership with mobile firms Roamware and Hungama Mobile.
The threesome plan to premiere three Bollywood short films at next month's 3GSM show in Barcelona, which have all been directed by Bollywood icon Sanjay Gupta. "I am thrilled to have the opportunity to be involved in a project that has a promise and potential to create a whole new distribution model for Bollywood cinematic entertainment," he says.
"Our project 'Dus Kahaniyah' has been made keeping the mobile and digital medium in mind and the fact that today the market for short films has been given a huge impetus as the quality of video experience on mobile has improved significantly."
Mobile Bollywood films could be enormous, given their popularity - an estimated global audience of over two billion viewers - and the large number of mobile users in India (140 million) and elsewhere in the world.
January 24, 2007 in Video news | Permalink | Comments (0) | TrackBack
ROK launches Monkey Sports News - sports news read by monkeys
While the quality of some satellite TV sports reporting might leave a lot to be desired, no-one has, as yet, launched a station manned by monkeys. But there is one for your mobile - Monkey Sports News from Rok.
As you would expect from ROK, it's a TV service for 2.5G networks, available on both ROK TV and FreeBe TV. No cruelty is involved - instead it's just technology at work. Monkey Sport News, which is aimed at both men and women, takes a live text feed of sports stories and uses a speech recognition programme to lip synch the stories, which are read by computer-generated animals.
According to Bruce Renny, Marketing Director of ROK: "Aside from catering to the traditional male sports demographic, we have designed Monkey Sports News in a fun and quirky way to also appeal to the growing demographic of female sport enthusiasts. In the past three months alone, ROK has seen a twenty per cent increase in the consumption of sport content by women, across our mobile TV services."
January 24, 2007 in Video news | Permalink | Comments (0) | TrackBack
ROK TV now compatible with Symbian 3 handsets
ROK is gradually building up across-the-board access to its ROK TV service, with Symbian 3 handsets now compatible with the service, including the Nokia N71, N73, N80 and N93.
ROK TV offers video streaming to mobile phones via 2.5G GPRS at what it claims is a faster frame rate than any existing 3G TV service. ROK TV currently offers 21 channels and is available in the UK, China and the USA. In the UK channels can be viewed individually for 99p per month or all channels for £9.99 plus network data charges.
"To be able to add these new high-end handsets to our compatibility list is a major development in the deployment of mobile TV services worldwide," said Jonathan Kendrick, Chairman of ROK. ROK also expects to expand further in 2007, with plans to build and operate 30 white-label mobile TV services over both 2.5G and 3G for selected mobile networks globally.
January 24, 2007 in Video news | Permalink | Comments (0) | TrackBack
Channel 4 goes live exclusively on Virgin Mobile TV
Virgin Mobile TV has been around for a couple of months now, but previously with a limited Channel 4 service. Not anymore - you can now receive a full, live version of the channel.
Virgin Mobile now has a five channel line-up of BBC One, ITV1, Channel 4, E4 and the recently-announced ITN News exclusively on its Lobster 700TV handset. The full Channel 4 coverage replaces Channel 4 Short Cuts - a previously available highlights package. The handset also has access to 50 DAB radio stations.
The Virgin Mobile Lobster 700TV is available now through Virgin Mobile Stores within Virgin Megastores and WHSmiths, its standalone stores or from The Carphone Warehouse. The mobile TV phone and service is free to customers on a contract of £20 a month or more, for the life of their contract. Alternatively, the phone is also available on pre-pay for £99.99, with three months free viewing, followed by a £5 per month charge.
December 12, 2006 in Video news | Permalink | Comments (0) | TrackBack
3 launches MPOPs - Top Of The Pops for mobiles
3 is to launch its own version of Top Of The Pops for mobiles, going under the name MPOPs and hosted by ex-TOTP host Reggie Yates (pictured) and guests.
Launching in December, the show will go out live and weekly on a Friday afternoon to 3's users, initially for a run of seven shows. Each week, the presenters will run through the top selling tracks of the week, with an exclusive preview video, interview or behind the scenes gig clip just before the number one track is announced.
Viewers will be offered instant downloads of the tracks featured, including videos and realtones as well as competitions. According to Morgan Holt, Director of Media Innovation at 3: "The Top of the Pops' audience hasn't disappeared - they simply aren't sitting in front of the TV anymore. So instead of having to sit around waiting for the audience, we're taking a chart show to them. But we've adapted the chart show format for the mobile generation - MPops is shorter and punchier than its TV predecessors."
November 21, 2006 in Video news | Permalink | Comments (0) | TrackBack
ROK launches Yamgo - extreme Sports mobile TV
If you can't get all your kicks from Shiny's Nollie (that's an extreme sports site for girls), you can watch some on your mobile phone via ROK.
Yamgo is joining ROK TV, a service we've covered in the past, which offers a range of free channels to your GPRS mobile for free. Apart from the data charges obviously. Yamgo TV offers instant access to extreme sport videos 24 hours a day - mini films and action covering everything from snowboarding and skateboarding, through to hangliding, rock climbing and cliff-jumping. For full details of programming, visit the Yamgo website.
For details of the ROK TV service and how to view it on your mobile, via Wi-Fi mobile or on your PC, visit the ROK website.
November 21, 2006 in Video news | Permalink | Comments (0) | TrackBack
Go fishing with Discovery on your mobile phone
Fishing and technology - not words that sit well together. But the Discovery Real Time channel hopes to change all that with the launch of Discovery Mobile - 'Fishing Tackled' - a range of fishing content for mobiles, including video tutorials from top angler Matt Hayes.
The WAP-enabled service can be accessed by anyone with a mobile phone and features the best of the channel's fishing output, along with hints and tips on catching a whopper. If you're heading down to the bank, 'Fishing Tackled' also features an exclusive weather service with real time updates across the UK. And if the fish aren't biting, there's some arcade-style games designed too, along with animated fishy screensavers.
To access the service, enter discoverymobile.co.uk into your WAP browser. Or if you have 02's i-mode service, you can access it there.
November 21, 2006 in Video news | Permalink | Comments (0) | TrackBack
Freddie Flintoff on your phone! How the Ashes are going mobile
Hurrah for England, we're going to stuff the Aussies in the Ashes. Well, I can hope. But the Ashes are significant this year not JUST because of England's imminent historic whitewashing of Ricky, Shane and chums (am I tempting fate yet?). It's also the first Ashes to have its own 'mobishow'.
What's that when it's at home? A made for mobile TV show called Ashes Down Under, which consists of three-minute episodes consisting of news, reports, banter and contributions from current England captain Andrew Flintoff AND his crocked predecessor Michael Vaughan.
"It's about taking something like the Ashes, which is going to be a massive event over here, and creating a suite of content around it," says Pete Russell from Player One, the firm behind the mobishow. "Sky have the live and highlights rights for the actual event, but there's a lot more you can do with it."
Each three-minute mobishow is hosted by orange leading TV presenter Mark Durden-Smith, including updates from Michael Vaughan, highlights from the last Ashes series, and clips from a roving reporter Down Under. There'll also be plenty of interaction, with viewers able to send in video, text and picture contributions from their phone, and pose video questions to be answered by Flintoff.
"Getting individuals like Vaughan and Freddie involved is critical, as they're the guys at the coal-face, and people want to hear their views," says Russell. "The key for us is to make sure there's some relevance for viewers. We've also done a deal with an animation company in Australia, so if something dramatic happens, we can get a new animation of it out in 48 hours."
Player One has also created other video Ashes content, boiling each of the last Ashes series' test matches down to a two-minute highlight sequence. Apparently operators are keen on all this content around big sporting events, particularly when they don't have the rights to show the action live on their mobile TV services.
"Live and highlights is obviously important, but I'd question whether a lot of people will actually want to watch the Ashes live on their phones," says Russell. "We're taking the view that there's a lot of downtime around it – it's a three-month tour – so let's get some interesting titbits in there to plug the gaps when there isn't any live action."
Player One has teamed up with production firm Twofour Mobile to actually make the mobishows, which Russell says is important because they really are made for mobile, rather than just trying to squeeze a traditional TV broadcast into a phone. He admits that it's been a technical challenge making the mobishows look good on some less powerful handsets, but says Twofour's specialist knowledge was crucial.
That said, Russell isn't just focusing on mobile for this sort of sports content. Ashes Down Under is also going to be available as a video iPod download, and on Orange's broadband portal.
"Mobile is the focus right now, but this is a multi-platform play," says Russell. "A lot of this content is going to work equally well on broadband. And in the future, mobile and broadband integration will be driven even more by content. We're working on a Freddie Flintoff fantasy game, which will be online with a related mobile application. Within operators like Orange, the mobile and broadband content people are talking quite closely to each other, so it'll be interesting to see how that goes."
November 21, 2006 in Video news | Permalink | Comments (0) | TrackBack
"Nokia Shorts" 15-second films shortlisted for BIFA
Nokia have announced a shortlist of five films in its Nokia Shorts 2006 competition held in association with Raindance, the British Independent Film Awards (BIFA) and Kevin Macdonald, director of One Day in September and Touching the Void.
Entrants were asked to make a film lasting just 15 seconds and the results included comedy and animation.

The five finalists are:
1. Chrysanthemums the Word - Toby Roberts
2. What's the Point? - Katherine Taylor
3. Fate and Mr McKinley - David Lilley and Stephen Grey
4. Death of the Dinosaurs - Leilani Holmes
5. Ah, Youth - Paul Gilbert
The winner will take the 'Best 15 Second Short' BIFA at this year's British Independent Film Awards.
"Whether a film is feature length or just 15 seconds it's all about creativity and inspiration and our finalists have shown that they have bags of both," said Elliot Grove founder of Raindance and BIFA "The film industry is notoriously tough to break into so we're really excited about giving these up and coming filmmakers a helping hand".
Head over to nokiashorts.co.uk to view them all. My vote goes to "Ah, Youth" from Paul Gilbert, which features an interesting take on youth from a woman of more mature years.
Which is your favourite? View them all here.
November 21, 2006 in Video news | Permalink | Comments (0) | TrackBack
Sky Mobile TV now on 3 Mobile UK
BSkyB and 3 have just announced that 3's customers will now be able to receive up to 27 Sky Mobile TV channels on their handsets, to include live news, sport, music, entertainment and documentaries. As Sky love packages, 3 customers will be able to choose from a range of themed packs: News & Sport, Entertainment, and Music. Each package costs £5 per month for unlimited (fair use) access. Sky News and Sport gets you Sky News, Sky Sports News, Discovery Factual; CNN; Bloomberg; At The Races; Extreme Sports Channel; National Geographic; History Channel; and Biography Channel. Sky Entertainment Pack contains Sky One; Sky Movies Mobile; MTV Snax; MTV Trax; Nickelodeon; Paramount Comedy Channel; Cartoon Network; Living; E!; Bravo and Discovery Lifestyle. Sky Music Pack offers Kiss; MTV Snax; MTV Trax; The Box; Kerrang; Smash Hits; IMF1; and IMF2. Could this be a lure for more people to hook up to mobile TV?
November 21, 2006 in Network news, Video news | Permalink | Comments (0) | TrackBack
Vodafone exclusively offer 'world first' mobile movie release: Mission Impossible 3
Vodafone have scored an exclusive for new purchasers of Nokia N93 multimedia computers. Nokia will launch the film Mission: Impossible 3 on 512MB memory cards on the same day the film is released on DVD, to be available for free as part of the Vodafone Nokia N93 sales package. The film runs at 25 frames per second, and the N93 will give you full rewind, fast forward, stop and play capabilities plus stereo audio playable through the supplied stereo headset. The film can be transferred to a PC after watching so that the memory card can be used for extra storage, though thanks to some irritating DRM the film can't be watched on the PC or transferred anywhere else (not officially, anyway) so you are stuck to watching it on the 2.4 inch screen of your N93. So, if you want to watch Tom Cruise on the small screen and you've been hankering after a N93 anyway, pop down to your Vodafone store for more info, or visit the
official website
.
Vodafone
November 21, 2006 in Network news, Video news | Permalink | Comments (0) | TrackBack
Virgin Mobile adds ITN News to its mobile TV service
Virgin Mobile's recently-launched mobile TV service
has got a new channel -
ITN News
, a 24 hour news service covering current affairs, news and entertainment, designed specifically for mobile handsets. ITN News adds to the channels already available on Virgin Mobile's Lobster 700TV, including BBC One, ITV1, Channel 4 and E4 and now ITN News, along with over 50 DAB digital radio stations. The handset is available from Virgin stores, Carphone Warehouse, WH Smiths or online from the Virgin Mobile site. The TV phone and service is free to customers on a contract of £25 a month or more, for the life of their contract. Alternatively, it's available on pre-pay for £199, with the TV service free for an initial three-month period, followed by a charge of £5 a month. As it's through DAB, make sure you have a reception in your area before you buy.
Virgin Mobile website
November 21, 2006 in Video news | Permalink | Comments (0) | TrackBack
BBC and Sky are the big players in British mobile TV
A new study by an audience measurement group shows that the two main players in the relatively small British mobile TV market are the BBC and Sky. It looked at mobile users' watching of channels, websites and content titles, and found the most popular services were BBC with 33% and Sky Sports with 29%.
28% of mobile web users visited the BBC website via their mobiles, and 23% visited Sky Sports online. Only 3% of mobile users actually watched TV.
70% of mobile TV and Internet users are male.
Telephia's European MD Reza Chady said that the BBC and Sky's mobile strategies were working:
"Consumers are tapping into three screens—television, PC and mobile phone—for their news and entertainment. Broadcasters must develop an integrated strategy across the three screens to reach, maintain and expand their audience."
October 30, 2006 in Video news | Permalink | Comments (0) | TrackBack
Buy a Nokia N93 - get Mission Impossible 3 on miniSD
The Nokia N93 has been in the shops for a few months now, but Vodafone are giving it an extra push, offering a copy of the Mission Impossible 3 movie free on the miniSD card bundled with the handset.
The offer coincides with the release of the movie on DVD. Obviously this isn't going to be cheap way of picking up the movie, more an attempt by Vodafone to pitch the N93 as an all-round media device rather than a mobile handset. Quality might not be good enough for your average film buff either, with the card just 512MB in size, there must be some serious compression going on. And of course, there's the 2.4-inch screen.
Saying that, the N93 does have a TV cable or you can stick the card into your PC for a bigger picture. Price of the N93 varies with your contract, check with your local store for details.
October 30, 2006 in Video news | Permalink | Comments (0) | TrackBack
ROK launches world's first converged mobile and PC subscription-free TV service - FreeBe TV
Not content with offering a free mobile TV service to GPRS handsets, ROK has gone one step further - offering those TV channels free to PCs, with a PC-enabled version of FreeBeTV, the world's first subscription-free mobile TV service - available from today, Wednesday 18th October.
IPTV FreeBe TV is a desktop application which offers instant access to a range of channels without a net browser. There's currently 12 free channels, including live news, music and sports. Free, ROK believes, is the only way encourage mass-market adoption of mobile and IP TV services - leaving advertising to sort out the revenue generation, with the mobile networks still picking up their percentage from the mobile data charges. ROK hopes the added PC service will encourage people to shift their viewing habits away from the traditional TV - considering both the PC and mobile as standard viewing tools.
In the longer term, the company plans up to 500 channels, but if you want to view the initial 12, you can download the application now. Windows only I'm afraid - and you'll need Real Player.
Find out more at the FreeBe TV website
October 30, 2006 in Video news | Permalink | Comments (0) | TrackBack
Sling Media and Symbian partnership for mobile TV viewing
Sling Media who make the popular 'TV-over-the-Internet' Slingbox, and Symbian who produce an operating system for smartphones, have partnered to bring a new mobile TV solution to consumers.
Sling Media will make a version of its SlingPlayer Mobile software available for Symbian OS in selected European and Asian countries before the end of the year, branching out to the US thereafter.
The solution will let smartphone users on S60 and UIQ use their devices as mobile digital TVs that can pick up any programme available from their home. SlingPlayer Mobile will be able to control a user's home PVR so they can watch recorded shows, manipulate live content and schedule new recordings.
lake Krikorian, CEO of Sling Media said that "People love their living room TV programming and simply want the ability to watch it on any device wherever they happen to be, whether at work on their PC, around the home on their wireless laptop, or on the go via their mobile phone. I've been using a beta version of the SlingPlayer Mobile on a Symbian smartphone, and it's pure sweetness."
Not surprisingly you'll need a Slingbox. This new solution simply extends the options you have for watching your home TV, Freeview, cable or PVR content on the move. If you've a Symbian smartphone, you don't need a Net-enabled PC to watch content, as it'll work over 3G or WiFi.
They've a large mobile customer base to work with, as Symbian OS is present in over 82 million smartphones worldwide.
October 30, 2006 in Video news | Permalink | Comments (0) | TrackBack
Wednesday interview: Bruce Renny of ROK on free mobile TV
I've seen the future, and it's monkeys reading the news. Honest. I saw it on FreeBeTV, a new mobile TV service from ROK which launched last week. Monkey News Network (MNN for short) is one of the five launch channels on the service – the others have less monkeys but more extreme sports, comedy, cartoons and movies.
It capped a busy period for ROK, which launched its Viper mobile Voice-over-IP service the week before, taking aim at operator call charges by allowing people to make internet calls if they're in range of a computer with Bluetooth.
ROK's marketing director Bruce Renny has plenty to say on both subjects, so I'm splitting the interview into two parts. Today deals with the mobile TV side, while on Friday I'll follow up with the VoIP area.
FreeBeTV has its roots in the ROK Player, a technology launched by the company three years ago to squeeze content - mainly films and music albums - onto memory cards, which could then be played on mobile phones.
The company patented its compression and copy-protection technologies, and then developed them into a streaming mobile TV service called ROK TV, which was designed to work on 2.5G phones over a GPRS connection, rather than just 3G.
"Our 2.5G service performs better than any 3G service out there," says Renny. "It's full-screen, and has a higher frame-rate than any 3G service. But it's purely a showcase: our shop window to the operators around the world, who want to offer a mobile TV service to their customers without restricting it to 3G users."
However, FreeBeTV is ROK's full-scale attempt to launch a mobile TV service directly to mobile users, rather than via the operators. Renny says the company has learned plenty of lessons from its work with operators, about how people watch mobile TV.
"It's three minutes per session, three times a day," he says. "That's the typical behaviour. People want short, sharp bursts of information. Half the hits are for live news and sports updates, and the other half is content like music videos. This has large implications for the mobile TV space going forward. Broadcast TV, where you stream live-to-air channels in full, may not fit with this 3x3 viewing model."

He cites Coronation Street as an example, claiming that people are far less likely to watch a whole half-hour episode on their phone than they are to watch edited highlights of the previous show. However, he admits that it's still early days to work out what will be popular on mobile TV, including whether it will be dominated by existing shows, or new stuff.
"Brand names are important for credibility, particularly when it comes to news and sports," he says. "But there's also a fantastic opportunity to create entirely new brands with made-for-mobile content. I would like to see people experimenting with new content formats. Think of independent record labels, who could do something really imaginative if they really take the mobile space seriously."
ROK is also launching its own channels on FreeBeTV. Hence Monkey News Network, where a Reuters news feed is filtered through a text-to-speech application developed in-house, and then read out by a lip-synching chimpanzee. Oh, and the sports reporter is a gorilla. "It's completely deadpan," says Renny. "They're reading serious news stories, so it has to be. Will people prefer to watch CNN or monkey news? I just don't know. It's all experimental."
ROK also wants to launch a user-generated channel called You Made It, which will operate along the same lines as 3 UK's See Me TV. People will send in their cameraphone video clips, and ROK will edit them into a coherent channel. FreeBeTV was announced on Friday, and Renny says so far over 4,000 people have downloaded the application, and it's got well in excess of 1,000 actual viewers. The service supports around a dozen handsets at the moment, although this will expand.
The big problem with FreeBeTV is that it's off-portal, meaning that while you don't pay for the service itself, you do have to pay your operator data charges, which for many contracts are charged by the megabyte.
So in an average example, where your operator charges, say, £2.35 per megabyte of data you use, a streaming mobile TV service can work out as very expensive. And if it's higher - which is the case for some pay-as-you-go tariffs - you could be looking at a monster bill. Isn't this a big problem for something like FreeBeTV? In short, yes.
"I've never understood why the networks charge so damn much for GPRS in Britain," says Renny. "I can see no reason for them doing it, although cynics might propose that it's an effort to get customers to sign up for 3G quicker. If Britain doesn't have the most expensive GPRS prices in the world, it's certainly right up there. But Britain is just a small rock in the sea. We're more interested in places like India, China, Brazil and North America, where GPRS is either all-you-can-eat or virtually free."

Those are bullish words. I'm sure ROK would be interested in the UK if these data-charging problems went away though. Renny admits that T-Mobile's Web'n'Walk tariff is a move in the right direction, charging a flat fee of £7.50 a month for unlimited data usage. "T-Mobile have broken ranks, and the others will have to follow suit," says Renny.
September 28, 2006 in Video news | Permalink | Comments (0) | TrackBack
FreeB TV - ROK offers free mobile TV over GPRS
Not many companies seem as charitable as ROK these days. Not content with offering free VoIP calling via Bluetooth for mobile phones, it's now offering free mobile TV over GPRS (2.5G) under the name of FreeB TV in both the US and the UK.
The service is currently available with 14 handsets (check website for list) and offers 4 channels of content - Classic Cartoons, Classic Movies, Vintage Conedy and Extreme Sports, with a YOU-MADE-IT channel of users' funny clips to follow. If you want to try it, visit the website, enter a few details and you'll get a WAP link sent to your handset to access the service.
Obviously the service is free, but the data charges still apply. But if you have a bit of spare data and a bit of spare time, it's cfertainly worth a look.

FreeB TV website
September 28, 2006 in Video news | Permalink | Comments (0) | TrackBack
Sky does Champions League over TV, internet and mobile phones
There's no escaping the Champions League - or if you want to look at it more postively, there's no reason to miss a goal, with Sky expanding their covering of this year's Champions League to the internet and to mobile phones, not to mention HD.
From this week, the satellite giant will offer live coverage of games on two Sky Sports channels, with selected matches on Sky Sports HD. Manchester United and Arsenal's opening matches on Wednesday will be the first Champions League games to be broadcast in HD. From tonight, you can also catch the action online, with live streaing through skysports.com. But bgefore you get too excited, it's PPV - which means £3 per match.
You can also get some match action on your phone. Not live games - instead, you can receive in-game goal clips and post-match highlights from all the games. Which might be better value considering the number of dull 0-0 draws that the Champions League throws up in its early stages. Check your mobile operator for details.
It's all a taste of things to come. In two weeks time, from Friday 22nd to Sunday 24th September, The 2006 Ryder Cup will be the first single major event ever to be shown live across the range of new platforms - standard definition television, HD, broadband and via mobile.
September 28, 2006 in Video news | Permalink | Comments (0) | TrackBack
Virgin's Mobile TV unveiled for October launch
Virgin has unveiled its Mobile TV service, with the first broadcast set to commence from October 1st, coinciding with a huge advertising blitz, fronted by Pamela Anderson.
The service, which uses the DAB IP-based BT Movio platform, will offer four TV channels - BBC one, ITV1, Channel 4 and E4, along with 50 digital radio stations, 'red-button' interactivity and a seven-day electronic programme guide (EPG). Channel 4 will initially broadcast Channel 4 Short Cuts, a made-for-mobile TV channel, with a full Channel 4 simulcast to following at a later date. That's not the only limitation - some films, sports broadcasts and US shows will also be removed from broadcast, while the BBC's participation is on a 12-month trial basis.
Virgin is offering the service via the Lobster 700, its first Windows-based smartphone. If you sign up to a contract of £25 per month or more, you get the handset and the TV service for free for the life of your contract. You can also take the Lobster on pre-pay for £199, with the service free for 3 months, followed by a £5 a month charge.
September 10, 2006 in Video news | Permalink | Comments (0) | TrackBack
Sky's Mobile TV service goes Extreme!
You don't need to clim a steep rock face or ride a big wave for an extreme sports buzz, you can just switch on your mobile phone, as Sky has added its Extreme Sports channel to its Mobile TV service.

Extreme Sports is joining Sky's mobile service as part of the news, sports and factual pack of channels with immediate effect, featuringmade-for-mobile content including a series covering the best and worst slams and profiles on the ultimate extreme sports legends as well as existing content such as the acclaimed Tips & Tricks series.
The Sky Mobile TV news sports and factual pack costs £5 per month for unlimited and is available to any Vodafone Live! 3G customer. Interestingly, Sky says it expects to extend the service to other 3G mobile networks in the coming months, as well as adding new channels to the service. We'll keep you posted.
More mobile TV:
Mobile TV - consumer report finds ROK's 2.5G service out-performs leading 3G services
Virgin to launch live TV on your mobile
August 20, 2006 in Video news | Permalink | Comments (0) | TrackBack
ROK launches 2.5G mobile TV service in the US
I imagine our US readers have seen our numerous posts on ROK TV in the UK and wondered what all the fuss was about? Well, now you can find out - as the service that streams TV to your 2.5G phone has now launched in the US, initially with 13 channels and priced at $0.99 per channel.
If you're not expecting much from the 2.5G service, think again. ROK was recently consumer tested against the leading 3G TV services in the UK, coming out in second place, ahead of big boys 3 and Orange, for the quality of service. However, ROK doesn't seem to be going for the mainstream market in the US - instead focusing on niche/alternative content, such as TV Reggaeton, OutThere TV, and Noche De Salsa. Up to niche 50 channels should be available in the coming weeks, along with on-demand and premium programming.
To get ROK TV, visit the ROK website, register and download the software to your smartphone, Windows Mobile or Java device. You can then build up your own custom package of channels. To get things off the ground, the company is also offering one month of free ROK TV for all new subscribers.
More ROK:
Mobile TV - consumer report finds ROK's 2.5G service out-performs leading 3G services
Watch ROK TV on your mobile without data charges using Wi-Fi
August 20, 2006 in Video news | Permalink | Comments (0) | TrackBack
3 to exclusively stream ITV1 to your mobile
Good news for anyone who hates leaving the house just before Jeremy Kyle hits the screens - you will soon be able to watch it on your mobile via 3, after the company announced an exclusive deal with ITV to stream the channel.
The deal allows 3's 3.5 million customers to watch ITV1, along with "participation channel" ITV Play live. It will be the UK's first live streamed terrestrial mobile channel and the largest service of its kind in the UK, with coverage of more than 89 per cent of the UK population.
The service will be available from this autumn, with 3 having an exclusive 3G mobile licence to 3 for six months to host the ITV channel. Full details of the channel packages will be announced nearer the time of launch.
More from 3:
MSN Messenger on your 3 phone
3 adds K610i and K800i Cyber-shot phones to its range
August 20, 2006 in Network news, Video news | Permalink | Comments (0) | TrackBack
SelfcastTV: New UK mobile-to-web video site
The makers of Blinkx have created a new site - SelfcastTV.com - to allow quick sharing and downloading of mobile videos online.
It boasts a simple registration process, 3-step upload system, and UK-specific operation. Upload happens straight from a mobile by MMS'ing a standard number.
Whether you're filming your mates' antics down the pub, your own home-made movie or you're taking your first step to get on TV like Ron Atkinson's recent video blogs during the World Cup, SelfcastTV allows you to quickly and easily upload your video content to the site, from your mobile phone or PC so they can be searched and viewed by other users.

SelfcastTV users can also create their own channel to select and view their favourite videos and can even use the MovieMode feature to combine their selected footage into one continuous video.

"Just as podcasting was the craze of 2005, video blogging and sharing is what is taking the world by storm in 2006. Whether it's making videos or just watching them and sending them on to friends, everyone's got the bug," said Suranga Chandratillake, founder of SelfcastTV.com.
SelfcastTV videos are supposed to be easy to integrate into blogging and social network sites including MySpace and Xanga, as well as being downloadable in MP4 format to iPod, PSP, or mobile.
Additionally the service lets you create channels, share comments, link to and email videos, rate clips, and watch video in full screen.
The site's quite busy, with several videos and thumbnails trying to play as soon as you enter the page, so you'll need a good internet connection and PC to appreciate it without things stalling.
I don't know how SelfcastTV will be promoting themselves in order to get a critical mass of users. Time will tell if it catches on.
August 4, 2006 in Video news | Permalink | Comments (0) | TrackBack
Watch ROK TV on your mobile without data charges using Wi-Fi
I'm sure you're now aware of ROK. They've been offering TV to GPRS/EDGE mobiles for months now and more recently extended their coverage to a number of Windows-powered devices. We usually end our features on ROK's pricing with something like "...on top of that, you'll also have to pay your provider data charges too." But that might not be the caee anymore, with the news that you can now watch ROK TV via Wi-Fi on your Windows device.
Yes, instead of paying your operate the data charges you incur whilst watching ROK TV, you can now just pay your subscription (£9.99 per month for all channels or 99p per month for each one you choose) and watch live and on-demand mobile TV over Wi-Fi without worrying about the mounting data cost. Unless you're on a pay-as-you-go Wi-Fi connection obviously.
For more details on ROK, check out our recent feature on the service or take check the ROK website to find out if your phone or device is compatible with the service.
More ROK:
ROK TV comes to Sony mobiles
ROK extends coverage to Microsoft handsets
August 4, 2006 in Video news | Permalink | Comments (0) | TrackBack
World Cup on your PC and phone - was it any good?
Technology made the World Cup was the first major sports tournament we didn't need to dash home for. From mobile TV to the BBC's broadband coverage - we had the means to keep up-to-date with the matches wherever we were.
But did the technology live up to the hype? According to a report at The Register, "self-appointed mobile TV referee David Frodsham" of Argogroup wasn't convinced. He used his Monitor Master system to compare clips from T-Mobile, 3 and the BBC over ADSL, scoring the quality of images received.
Who came out on top? Read the full story over on The Register.
July 8, 2006 in Video news | Permalink | Comments (0) | TrackBack
Watch an Austin Powers movie on your mobile with ROK
Remember ROK? We featured the company earlier this week after it extended handset coverage of its mobile TV service for GPRS/EDGE mobiles. Well, apart from streaming TV, they've also been producing standalone full-screen TV shows and movies for phones - the latest of which is the Austin Powers International Man of Mystery movie.

The titles are available on copy-protected memory cards, almost like DVDs for your phone - just insert the card to a suitable phone or PDA, and you can any of more than 100 titles, including BBC classic comedies such as Little Britain and The Office as well as SpongeBob Squarepants and South Park and other movies such as Shawshank Redemption.
More than 30 leading smartphones including Nokia's range of Symbian handsets as well as Microsoft handsets are compatible with ROK Player technology. You can check if yours is at the ROK Player website. Cards are priced at £18. The Austin Powers will initially be available to buy from ROK online, then available in high street phone shops .

ROK Player website

More ROK:
ROK extends mobile TV coverage to Microsoft handsets
ROK offers full-screen movies on Microsoft handsets
July 8, 2006 in Video news | Permalink | Comments (0) | TrackBack
ROK extends mobile TV coverage to Microsoft handsets
Remember ROK? They've been providing TV to GPRS/EDGE mobiles for months now. Probably the main thing that's held them back is the number of compatible phones with the service. Recently, this was improved when the service became available to a number of Sony phones, including the W800i, but now it's been boosted further with the news that 12 Microsoft compatible devices have been added to the list, bringing the total number of handsets up to 37. You can check the full handset list here.
What this means is that the chances of your handset being good to use the service have considerably increased, with the total far in excess of the five handsets that can view, for example, Orange 3G TV in the UK. If your phone is now compatible, you'll also need to be connected via O2 contract, Vodafone, T-Mobile or Orange. The service isn't available through 3 or Virgin.
ROK currently offers 13 channels to your mobile in its standard package, with "Premium" channels to follow soon. You can choose from Pop World, CNN, Cartoon Network, M-Music, ITN, National Geographic, Tidy TV, SNTV, XTreme TV, Movie Trailer TV, F3, Sci Fi or Snoot Toons for 99p per month, or pay a monthly fee of £9.99. But on top of that, you'll also have to pay your provider data charges too.
More mobile TV:
BBC and ITV to trial mobile TV
Virgin to launch live TV on your mobile
July 8, 2006 in Video news | Permalink | Comments (0) | TrackBack
T-Mobile streams Robbie Williams gigs to 3G phones
Unless you've been living under a rock or don't own a TV, you'll know that T-Mobile are currently sponsoring Robbie Williams. And as a result of that tie-in, the mobile giant is offering exclusive Robbie content, including live video streaming of his current tour direct to your 3G phone.
Throughout the European Tour, shows will be video live-streamed in their entirety to 3G handsets, while Tour TV, a new channel within T-Mobile's MobileTV service, will offer fans behind-the-scenes footage. And for those fans who havne't gone down the 3G path, the special edition Robbie Williams W300i Walkman phone, which I previewed back in April, will finally hit the shops this month.
The phone is Sony's recent clamshell handset, with customised content, including themed animation, mobile music content and an embossed Robbie Williams logo on the back cover. It also comes pre-installed with footage from the first show of the tour in South Africa, a behind-the-scenes video clip and six wallpapers.
More mobiles:
Mobile ticketing could beat the touts, says Nokia
Mobiles to wipe out cameras and MP3 players?
June 13, 2006 in Network news, Video news | Permalink | Comments (0) | TrackBack
BBC and ITV to trial mobile TV
The BBC and ITV are understood to be close to be finalising a deal to develop a live TV broadcast service for mobile phones, with a six-month trial of the service planned for later this year.
The trial, believed to be in conjunction with Samsung and LG, will test the viability of the service and will feature the BBC's News 24 service and an as-yet-unnamed ITV digital channel. If the initial six-month trial is a success, it is likely that the BBC and ITV will expand the service to its other channels. Eurosport and Cartoon Network have also registered interest in the service.
The mobile TV programmes will be broadcast using technology currently used by digital radio. It will be a subscription service provided by mobile phone companies, with a £10 a month fee expected to be the standard charge.
An official annoucement was expectedearly this week, but the BBC has so far declined to comment on the speculation. We'll keep you posted.
Via Digital Bulletin
More mobile TV:
Virgin to launch live TV on your mobile
Sky offers live football and cricket action to Vodafone 3G phones
June 13, 2006 in Video news | Permalink | Comments (0) | TrackBack
Mobile TV "crap" and "like bad porn" says, er, a user
Just one, anyway. As part of design firm Alloy's presentation at today's MEX conference, they showed a video snippet of one mobile user trying to watch TV on a 3G handset. And you could say they weren't impressed:
"That is just crap! That is shit! I can't see anything, the sound's all distorted, the image is severely pixelated, and it makes you want to be sick. It's like when you get on one of those bad porn sites and you try and download something. If that's what streaming is, I'd never even think about going there, let alone paying for it."
Oof! This isn't picking on the networks or TV providers but it does cast some interesting light on the current hype surrounding mobile TV. And we certainly won't be surfing those bad porn sites any time soon...
June 2, 2006 in Video news | Permalink | Comments (0) | TrackBack
3 launches first mobile World Cup tv show
There's no need to rush back home for your World Cup news and punditry - you'll soon be able to get it on your 3G phone, with 3 set to launch the first commissioned sports programme for Mobile TV - Berlin or Bust - which airs on 5 June.
The company claims it will be "an irreverent and entertaining look at the tournament", with previews and reviews of each day's World Cup action. Hosted by Sam Delaney, the show will feature celebrities, including the likes of the Kaiser Chiefs and Ray Winstone and everyone between, plus analysis from former England star Ray "Butch" Wilkins. Except he doesn't use the "Butch" bit anymore.
Berlin or Bust will be available free to all 3 customers throughout the tournament and will be on air from the 5th June, with a trailer available from 1st June.
In the meantime, don't forget you can get all the latest news from out fantastic footie blog Who Ate All The Bratwurst.
More from 3:
3 offers highlights of all World Cup games
MSN Messenger on your 3 mobile
May 30, 2006 in Video news | Permalink | Comments (0) | TrackBack
Upload your mobile phone clips directly to YouTube
This is an interesting little tip, courtesy of those folks over at Shiny Shiny about that much-loved video sharing service YouTube.
Rather than mess about with your home PC (which adds time to getting that embarassing clip of your mate online), you can now upload your clips directly from a web-enabled phone or PDA. It's just a matter of adding something to your YouTube profile and away you go.
Just think - humiliation in seconds! Want to know more? Get the full story over at Shiny Shiny.
May 12, 2006 in Applications, Video news | Permalink | Comments (0) | TrackBack
Sky to trial MediaFLO mobile TV service: interview with Omar Javaid Senior Director MediaFlo international
Just when you thought you knew all about mobile TV along comes yet another platform. After DVB-H and DMB comes MediaFLO an innovation from Qualcomm a huge US company best known for making the chips for 3G handsets. Yesterday it confirmed a deal with BSkyB to trial the system in the UK in the summer. We caught up with the Senior Director for MediaFLO International, Omar Javaid, who gave us the background to the deal.
The Sky deal seems to have been a bit of a bolt from the blue. Is that the case?

Not really we have been working on it for a while. Sky is a progressive company that's very keen on emerging platforms. We are obviously keen on globally establishing MediaFLO too. We have deals in the US with Verizon's to launch MediaFLO USA in Q4 this year and we are keen to expand into Europe.
Is the deal exclusive? Sky weren't part of the DVB-H trial.
Not for either party. We can trial with system with other partners and Sky can experiment with other platforms. How will the trial work? Well it is a technical trial, but that means we are going to be testing the services using real world mobile phone handsets. It will run in Cambridge in the summer of 2006 and we are keen to see how MediaFLO works with Sky.
If it is successful how quickly could you launch a service in the UK?
The UK is an attractive market for us as the regulatory environment is very favourable. So if all goes well we could launch relatively quickly.
What are the key differences between MediaFLO and rival systems like the Nokia backed DVB-H?
There are a couple of key advantages. As MediaFLO is built from the ground up for mobile it has much faster channel switching time than its rivals. We can also offer up to 30 channels in QVGA standard at 25 frames per seconds which is a good video standard from mobiles.
So who is providing the handsets for the trial?
We haven't named them yet. There are MediaFLO handsets available though from eight partners including Samsung, LG and Pantech.
Do you think people from Europe will sample mobile TV in a different way than they do in the Asia and the USA?
I think mobile TV across the world will be very popular. As for the different regions I think trials like the one we are doing will help us find out.
Lastly, it might sound daft but how far are we away from HD on mobile phones?
Well you kind of have it already with MediaFLO in that the distance which a person watches from a handset coupled with the quality of the video is akin to a 1080i/p signal. Realistically though it will be a while before we see true HD on mobiles. In the far east the high end standard screen on mobiles used to be QVGA, now it is VGA, though realistically for true HD it will have to be at least XGA, so when we reach that standard we will start to see 1080i signals popping up on mobiles.
So there you have it. Sky's HD launch next week might be all about home TVs, but just maybe the broadcaster is already sizing up the HD mobile market. Mmmm.
May 12, 2006 in Video news | Permalink | Comments (0) | TrackBack
Sky offers live football and cricket action to Vodafone 3G phones
The problem with the summer is that it's occasionally too nice weather-wise to site in and watch the TV. If you've got a 3G phone with Vodafone, you can keep up with the football and cricket action as it happens whilst topping up your tan.
Sky Sports and Vodafone UK will offer live international cricket and the Football League Playoffs to Vodafone live! customers through the Sky Mobile TV service. It's the first time in the UK that live football matches will be shown simultaneously live on mobile and on TV - and it starts with the Semi-Finals of the Championship Playoffs this Saturday (6th May).
In the first month, around 100 hours of coverage will be scheduled, including 15 live football matches and three live Test matches. Live cricket will continue through the summer until the final Test against Pakistan in September.
More for your mobile:
Direct downloads with Opera Mini 2.0
Shazam music discovery engine
May 8, 2006 in Video news | Permalink | Comments (0) | TrackBack
Will 3 deliver the World Cup to your mobile?
With the Premiership season coming to its usual predictable end, all eyes are focused on the excitement of the World Cup - and we're still trying to work out if anyone's going to give us this feast of football on our mobile.
By far the most promising so far is 3. They're still being a bit cagey with what's on offer, but recent noises from the 3 camp indicate we might - just might - get the goals to our handsets.
Marketing Director of 3, Graeme Oxby, was recently quoted as saying: "3 has a strong link with football - our customers already enjoy premiership goals and champions league goals. The World Cup is a huge event, so it won't be a surprise that 3 is planning a compelling world cup service, which we'll be announcing shortly. At this stage, we can share that it will include some specially-commissioned daily programming and a special 'World Cup' edition of 3's successful SeeMeTV service - where fans will be invited to submit their mini-movies and blogs."
"We will be announcing our full line-up in due course."
Which sounds to us like they'll probably have some action on the network. As soon as we find out for sure, you'll be the first to know.
In the meantime, if you can't live without a daily dose of the World Cup, I'd recommend you visit Who Ate All The Bratwurst - Shiny's dedicated World Cup blog.
More 3:
3 pays punters to receive voice calls and texts
MSN Messenger on your 3 phone
April 25, 2006 in Network news, Video news | Permalink | Comments (0) | TrackBack
Cartoons on your mobi
Tired of sending the same old texts? UK company mixipix has launched a mobile WAP portal to enable users to create and send animated cartoon messages directly from their mobile phones to other handsets. There are lots of webites where you can do something similar - mixipix has offered such a service via its own website for the past 18 months - but this is thought to be the first to enable the animated messages to be sent from handset to handset.
Users can choose from a wide range of different animations, and attach their own text to create the final message. The service renders the cartoon content dynamically on demand, ensuring that the recipient receives the animation at the optimum size and resolution for their handset. Messages are delivered via wap-push.
The mixipix mobile portal can be found at: mixipix.net/wap or by texting 'go mixipix' to 83055. The portal will be updated with new content on a regular basis. Messages are priced initially at an introductory 75p each, so if you like the sound of it, try it now before they revert to normal levels of around £1.50.
Mobile Marketing Magazine has the full story here.
April 14, 2006 in Video news | Permalink | Comments (0) | TrackBack
ROK's 6-pack
Music, footie and comedy are among the highlights of new releases on ROK Entertainment's ROK Chip memory cards, according to Mobile Marketing Magazine.
Six new releases from ROK include V2's Best Indie Anthems, Premier League 'Greatest Moments' and South Park, along with Little Britain, The Office and League of Gentlemen. The new titles, priced at £16.99 each, will be available exclusively online via the ROK Player website, before going on general release in selected mobile phone shops within the next few weeks.
Get the full story here.
April 14, 2006 in Video news | Permalink | Comments (0) | TrackBack
Comedy to your mobile
Remember a while back we told you about Orange making tired classic clips from BBC comedies available to your mobile? Well, now Hat trick Productions has gone down the same route, working with i-Rights to offer clips, along with wallpapers and ringtones from their own stable of comedy greats.
According to TV Scoop, programmes to feature include Father Ted, The Kumars and Have I got News for You? First up for the download treatment will be the priests of Craggy Island. i-Rights is also working with Eddie Izzard, and the creators of The Fast Show - Paul Whitehouse and Charlie Higson - to bring clips of favourite characters Ted & Ralph and Sir Rowley Birkin.
Want to know more? Head over to TV Scoop now.
April 4, 2006 in Video news | Permalink | Comments (0) | TrackBack
Doctor Who Tardisodes to your mobile
The BBC are getting awfully excited about the new series of Doctor Who, due to hit our TV screens in April. In fact, you get the feeling they can't contain themselves - they already have adventure games, classic clips and past glories online, now they're offering additional Tardisodes to your mobile.
Tardisodes are 60-second mini episodes of Doctor Who. There's 13 in all - with one going out after each of the 13 brand new TV episodes. Each will be an addition to the main storyline, featuring back-stories about the characters and adventures coming up in the next episode.
Don't worry if your mobile isn't willing or able to download the clips, they'll also be available online. But if you do want them to your phone, you'll be able to subscribe to the Tardisodes from 1st April by texting TARDIS to 81010.
More for your mobile
Become a pop star down the phone
Mobile downloads without the data charges
April 4, 2006 in Video news | Permalink | Comments (0) | TrackBack
The World Cup on your mobile
If this had been a week later, we'd have been thinking April Fools, but according to Mobile Marketing Magazine, mobile technology company ROK Entertainment is to launch a set-top box in time for the World Cup, that will beam the games, or anything else you can watch at home for that matter, to your mobile.
The box, codenamed BLCX, attaches to your TV and uses your broadband internet connection ­- what do you mean you don't have one? -­ to beam the signal on to your phone. According to ROK, the service will work "on the majority of new smartphones".
The box will go on sale at the beginning of June for around £250, or you¹ll be able to rent one for around £12 a month.
Get the full story here.
March 23, 2006 in Video news | Permalink | Comments (0) | TrackBack
ROK offers full-screen movies on Microsoft handsets
The Digital Video Chips from ROK, which feature a selection of TV comedies, music videos and even full-length movies, are certainly nothing new and have been available for Nokia's Symbian-powered handsets for some time. But what is new is that they've now extended their coverage to include Microsoft's PDA handsets, which makes the Chips compatible with around 70% of all smartphones.
ROK's licensed content includes BBC comedies including Little Britain, The League of Gentlemen, The Office and Red Dwarf, plus full length movies including The Shawshank Redemption as well as music video albums and cartoons such as Spongebob Squarepants.
Digital Video Chips are available to purchase online at www.rokplayer.com and some mobile phone shops across the UK, costing around £17 each.
More ROK:
Watch Little Britain on your mobile
ROK brings TV to Sony phones
February 24, 2006 in Video news | Permalink | Comments (0) | TrackBack
It's Chico Time on your 3 handset
Ah, the X-Factor, the modern day Opportunity Knocks, bringing cabaret into our homes on a Saturday night. It's never the winner who makes a mark, it's the loveable loser - and this year's was Chico. If you want more Latino leaping in your life, you can now watch the man in the World's first ever made-for-mobile fitness video - "It's Fitness Time Starring Chico" - on your 3 handset.
It's exercise and body toning on the go for those with "busy lifestyles". There's 10 90-second workouts with catchy names like 'Rearly Amazing', 'Abs Flabuless' and 'Banish the Bingo Wings'. Every workout is introduced by Chico, who then demonstrates and talks through each exercise with the assistance of some dancing girls for the men 'the Chicettes'.
The fitness videos will be available from Monday 20th February with a new routine each day, at a cost of 50p per clip.
More from 3:
3 pays punters to receive voice calls and text messages
3's mobile dating service
February 22, 2006 in Video news | Permalink | Comments (0) | TrackBack
3GSM 2006: Virgin to launch live TV on your mobile
BT has announced that Virgin Mobile is the first mobile operator to sign up for its Movio digital TV and radio service for mobiles. The announcement coincided with the 3GSM unveiling of The Trilogy (pictured) – the first DAB-IP enabled Smartphone, which will host the service.
Unlike TV mobile services from Vodafone and Orange, which use 3G, the Movio service uses a special DAB radio and the existing DAB network, which is capable of transmitting high-quality TV images and DAB radio coverage. The handset itself has been developed jointly by BT, TTP, and HTC. It has a 2.2 inch screen, a 1.3MP camera and a micro SD slot for extra storage. It also features Windows Mobile, 5.0 - so expect push email, along with all the usual Microsoft functionality.
No start date has been announced and channel details are not yet available, but expect the service on a limited exclusive basis on the Virgin network around late summer.
More mobile TV:
3GSM 2006: hands on with LG's DVB-H TV phone
ROK brings TV to Sony phones
February 15, 2006 in Handsets, Network news, Video news | Permalink | Comments (0) | TrackBack
Got a licence for your mobile?
Big news at this year's 3GSM (and doubtless for many months to come) is TV on mobiles. So it's no surprise that TV Licensing is now considering forcing phone retailers to pass on details of people who buy mobile phones.
According to a report in The Times, if you watch live TV on a mobile phone, then you need a valid licence. Since the vast majority of people are already covered by their existing licence, it's not an issue. But, there is a small proportion of people who aren't covered by a TV licence - and TV Licensing want to make sure these people don't dlip through the net.
Anyone caught without a valid TV licence - which costs £126.50 a year - faces a fine of up to £1,000. Although TV Licensing has collared people watching TV via their PCs, it's not thought a mobile phone user has been nabbed as yet. But you have been warned.
Via The Register
TV on your mobile:
LG's DVB-H TV phone
ROK brings TV to Sony phones
February 14, 2006 in Video news | Permalink | Comments (0) | TrackBack
3GSM 2006: hands on with LG's DVB-H TV phone
The big story at 3GSM is TV on mobiles, with everyone from manufacturers through to networks hoping to convince punters that going square eyed watching Corrie on the bus is a good thing. However handsets that are specifically designed for mobile TV are still pretty thin on the ground.
I popped over to the LG stand and had a look at its take on the TV phone – the V9000. LG is keeping its options open as the phone is available in a trio of different versions; as the V9000 with a T-DMB digital TV tuner built in for Germany and some other European countries, as the Media Flo mobile TV for the US and as the DVB-H (the format most fancied by Nokia) which surprisingly enough has a DVB-H decoder built in.
At the moment no one really knows which standard will win in which particular territories. You'd have thought that DVB-H was the best bet for the UK, but there are some sceptics who think we won't see it until the great analogue TV shut off scheduled for 2012.
Nevertheless no matter which TV format it uses the LG whatever is a pretty nifty phone. It has superb quality 262K screen which cleverly flips into a T delivering a widescreen view. The quality of the images, which incidentally were taken from a video card and not live, were however very impressive. Personally I prefer the laptop style TV form format of the Nokia N92, but the T route is it a very clever way of keeping the size of the handset down.
Even so the handset is a chunky, especially when compared with all the slim mobiles at the show, and this ultimately might limit its appeal. A version of the phone, quite possibly without a TV tuner, will go on sale in Europe in June. If any of the TV formats launches anywhere in Europe this year LG says it will be ready and waiting.
Came straight to this page? Visit www.TechDigest.tv for all the latest news.
February 14, 2006 in Handsets, Video news | Permalink | Comments (0) | TrackBack
BBC clips on your Orange phone
If the endless re-runs on BBC3 and UK Gold aren't enough for you, you can now catch some of the BBC's biggest shows on your Orange mobile phone, thanks to a deal between the mobile giant and BBC Worldwide.
From this month, Orange World users will be able to watch video clips of classic scenes on the move. And if you really want to annoy friends and workmates, you can even use famous catchphrases from the shows as ringtones and images of BBC characters as wallpapers. Shows featured included The Office, Two Pints of Lager and a Packet of Crisps, Little Britain, The League of Gentlemen, Goodness Gracious Me and classic Doctor.
The first wave of shows will be live on Orange World from today.
More mobile news:
Samsung Unveils SGH-P900 TV phone
Magazines on your mobile
February 10, 2006 in Video news | Permalink | Comments (0) | TrackBack
Samsung Unveils SGH-P900 TV phone
With the World Cup tantalisingly close, the corporate giants are battling for a large part of the spin-off market. Samsung, for example, has launched the SGH-P900 mobile TV phone in Europe in time for the 2006 FIFA World Cup. However, they don't mention if anyone is actually broadcasting the action for the phone!
The SGH-P900 is Europe's first T-DMB (Terrestrial Digital Media Broadcasting) phone and along with the TV & radio capabilities, it packs a 2 megapixel camera, MP3 player and a 2.2" TFT LCD screen that opens up to a horizontal position when the phone is flipped open. You can also record TV on it too, though I'd imagine you'll have to expand the standard 128MB user memory.
All sounds too good to be true for the average footie fan - and maybe it is. There's no word about anyone transmitting the World Cup in the T-DMB format, and certainly no mention of it being available in the UK. And before you invest, it might be worth considering that a rival format for watching live broadcasts, DVB-H, is currently being trialled in the UK and may be a better option in the long run.
No word on prices or networks for the SGH-P900 as yet for the UK.
More Samsung mobile:
Samsung goes for VibeTonz
Samsung's i300
February 7, 2006 in Handsets, Video news | Permalink | Comments (0) | TrackBack
ROK brings TV to Sony phones
If you want to watch TV on your mobile via GPRS, then you really should check out ROK. We've spoken highly of the ROK service previously, but with one or two concerns - primarily the lack of phones that the service is compatible with. That's not as much of an issue now, with 19 handsets able to use the service, including Sony Ericsson's hugely popular W800i and 6 other leading Sony phones.
The service currently offers 13 channels in its standard package - Pop World, CNN, Cartoon Network, M-Music, ITN, National Geographic, Tidy TV, SNTV, XTreme TV, Movie Trailer TV, F3, Sci Fi and Snoot Toons for a monthly fee of £9.99 or 99p for individial channels. But don't forget, you'll have to pay your provider data charges too.
More ROK:
ROK brings TV to GPRS phones
Best of 2005: ROK
February 7, 2006 in Video news | Permalink | Comments (0) | TrackBack
Sony Live 2006: Sony Ericsson to debut Location Free TV compatible phone
In Lisbon Sony also made some big announcements about its TV on the move system Location Free TV. It confirmed a UK launch for the service for PSPs and laptop PCs which the company says will be before the summer. A Sony rep also said that Sony Ericsson is about to deliver a phone that will be compatible with the Location Free TV system. Presumably the phone will include Wi-Fi which makes it most likely to be the next generation of the SE smartphone the P990 which goes on sale next month. However given that the data speeds of 3G are fast enough to support TV streaming it may be a different 3G-only non Wi-Fi handset.
Launched in the US in December Location Free TV enables PSP owners to watch remotely via Wi-Fi whatever is showing on their home TV. The system consists of a decoder box, which sells in the US for $350 that plugs into any video device and a broadband connection. The box then takes the video output and then streams it over the web to the PSP. So you can hook it up to your Sky box and wirelessly stream a live football game across continents if you wish.
The system also enables the users to remote control the TV or its decoder box. The Sony rep showed how the system could pause and fast forward the footage on a Sony hard disk video system remotely as well as programme it to make timed recordings. If the system can also operate the Sky+ box enabling the user to set up timed recordings on the hoof it we'll be first in the queue. You'll have to wait for nearer the launch date for confirmation of this though.
Sky has however intimated in the past that it was looking into system that can remotely control the on screen programming systems of its decoders. Sony expects Location Free TV to be a hit with the millions of Brits who now own holiday homes. The PSP version could also prove to be the must-have gadget for footy fans during the 2006 World Cup.
January 20, 2006 in 3G handsets, Video news | Permalink | Comments (0) | TrackBack
Mobile TV trial promising for O2
The initial results of a user trial by Oxford Mobile of multi-channel broadcast TV to mobile phones have revealed a high level of consumer interest, with 83% of triallists satisfied with the service provided and 76% of triallists indicating that they would take up the service within 12 months.
The trial of 375 O2 customers found, rather unsurprisingly that viewing peaked in the morning, midday and early evening - coinciding with the daily commute and lunch hours. Satisfaction levels were based on choice and quality of the 16 channels available, ease of use and picture quality.
The service is based on the new digital video broadcasting - handheld transmission technology and works by beaming a signal to a digital TV receiver, which is attached to Nokia's specially adapted 7710 smartphone, transforming it into a portable TV.
O2 expects to announce final results from the Oxford Mobile TV trial in the spring of 2006, when presumably the rest of us can give our opinion.
Vodafone and Sky do mobile TV
Sky by mobile
January 18, 2006 in Network news, Video news | Permalink | Comments (0) | TrackBack
Gorillaz Christmas message to your mobile
If the Queen's thoughts at Christmas don't set your pulse racing, maybe a message from Gorillaz' bass player Murdoc is more up your street. Mobile company 3 is offering its customers this unique take on 2005 absolutely free.
Without giving too much away, the speech covers a range of subjects that are unlikely to be on the agenda for the traditional version. Donning a crown and perched on a throne, Murdoc rants and raves about the political, social and artistic highs and lows of the past year. From the ascent of James Blunt to the demise of the Routemaster bus, Murdoc weaves the landmark events of 2005 into his own "state of the nation" address. Predictions for the year to come include an imminent apocalypse and the advent of the age of giant mental human mouse!
The 3 minute speech will be available to download free on 3 from Christmas morning until the end of the year. To access the speech, click the Planet 3 button on your handset and then click on the Gorillaz icon on "Today on 3".
More from 3:
3 does mobile blogging
3 gets the 3G Motorola RAZR
December 28, 2005 in Video news | Permalink | Comments (0) | TrackBack
Coronation Street on your mobile
ITV has signed a deal with UK phone company 3 that will let you watch Corrie on your mobile phone handset. Highlights from Coronation Street and Emmerdale are both promised for next year as are one-off specials. 3G handset owners can already watch I'm A Celebrity...Get Me Out of Here highlights on their mobile before they are shown on terrestrial TV.
More Corrie stuff at our newest blog here.
November 28, 2005 in Video news | Permalink | Comments (0) | TrackBack
Jamie Oliver on your moby
Personally I can't think of one single reason why you would want clips from one of Jamie Oliver's shows on your mobile phone (it's not like you're going to prepare some porcini mushrooms or toss a salad on the bus is it?). But maybe the guys at Vodafone have thought of an application we haven't, because they're offering film clips of 100 of his recipes as downloads for Vodafone Live! with 3G customers. The footage has been taken from Oliver's Twist, a show filmed for the US which has never been seen in the UK, and each recipe has been edited to three minutes. Can't wait to watch them.
Jamie Oliver's official website
November 28, 2005 in Video news | Permalink | Comments (0) | TrackBack
Watch Little Britain on your mobile
You probably saw Little Britain on BBC1 last night (was it just me or was it a little disappointing?) Anyway now you can watch old episodes of the comedy series on your Nokia mobile phone too. The BBC has signed a deal with Rok Player - the company that bils itself as offering 'DVDs for your mobile' (well actually they're stored on an MMC card which they call a Digital Video Chip, but you get the idea.) However it's not exactly a cheap way of watching your favourite characters like Marjorie Dawes, Vicky Pollard and, of course, Lou and Andy. Three full episodes of Little Britain will set you back a rather steep £17.00. Also available in time for Christmas is the League of Gentlemen DVC (also £17.00). The chips are available to buy directly from the Rok Player store.
November 28, 2005 in Video news | Permalink | Comments (0) | TrackBack
Vodafone and Sky TV a hit?
Vodafone and Sky are claiming a successful debut for the launch of Sky Mobile TV on the Vodafone 3G network says Mobile Marketing Magazine. Apparently customers have accessed one million streams of mobile TV channels in the two weeks since the service launched on 1 November. With Vodafone having 341,000 Vodafone live! with 3G customers at 30 September, this equates to just under three streams per 3G customer, though the figure does include viewing of additional 'variety' channels, including Channel 4, which are not part of the Sky Mobile TV service.
Sky Mobile TV offers 19 mobile TV channels, including 24-hour news, sport, entertainment and documentary programmes to all Vodafone live! with 3G customers. The channels come in two 'packs' – a News, Sport & Factual pack and an Entertainment & Music pack. The service is free to all Vodafone live! with 3G customers until 31 January 2006, £5 per pack per month thereafter. The service is exclusive to Vodafone UK until 31 March 2006. More here.
More TV on your mobi
Voda and Sky offer mobile TV
Nokia launches TV to go
November 18, 2005 in Applications, Network news, Video news | Permalink | Comments (0) | TrackBack
Vodafone and Sky team up for mobile TV
Not wishing to be outdone by its rivals - most notably Orange - Vodafone has teamed up with Sky to offer mobile TV to its Vodafone Live 3G customers. Initially 19 different channels will be offered free of charge to customers. However, from February 1st subscribers will be charged £5 a month for each of the packages they subscribe to. Some channels will be broadcast 'as live' while others will be dedicated 'made for mobile' channels, featuring regularly updated blocks of programming. In order to attract customers to the service Sky is giving all Vodafone Live 3G customers exclusive live coverage of the England cricket team's tour to Pakistan, starting with the first test in Multan on 12 November. Sky also claims that it will offer both breaking news and sports headlines to Vodafone's 3G customer base.
More Mobile TV stories:
Orange TV on a mobile reviewed
Samsung shows mobile TV at IFA
Vodafone 3G customers will be able to choose one of the two following packages:
News, Sport & Factual: Sky News; CNN; Bloomberg; Sky Sports News; At The Races; Discovery Factual; National Geographic Channel; History Channel.

Entertainment & Music: Sky One; Sky Movies; MTV (two channels*); Living tv; Discovery Lifestyle; Nickelodeon; Paramount Comedy**; Cartoon Network; Bravo;
* **One MTV channel will be available at launch. The second MTV channel and Paramount Comedy will join the line-up later in the year.
November 2, 2005 in Applications, Network news, Video news | Permalink | Comments (0) | TrackBack
Sky first to offer 24 hour mobile TV
Sky TV looks set to become the first broadcaster outside of the far east to offer its TV channels to mobile viewers. In a speech given at the Royal Television Society conference today in Cambridge COO Richard Freudenstein confirmed that its news, sports and movie channels would be available to 3G mobile phone owners 24 hours a day. The service, which is slated to start in months, will be paid for via monthly subscription.
There's very little flesh to put on this particular bone at the moment other than to say that we suspect that Sky has done deals with networks, and that the service will be available initially to Orange subscribers via its already up and running mobile TV service (pictured above), with Vodafone and possibly 3 to follow soon after. Its seems that Sky will stream the channels using the web rather than opt for one of the new digital TV services that are being developed such as DVB-H. It seems highly likely though that the services will migrate to DVB-H and possibly even DMB (which Samsung was championing the other week at the IFA exhibition).
Sky also confirmed that it has major plans to offer its services online. 'New Ethernet connections will allow us to deliver services such as video on demand (VOD) over a broadband pipe as well as over satellite,' Richard Freudenstein, the company's chief operating officer, said.
'Over time we'll have a hybrid model, satellite augmented by broadband,' a Sky spokesman told The Times on Friday.
Interestingly Freudenstein added that while a date has not been set for the new VOD services, the newest Sky+ boxes have extra memory that is currently not used, suggesting that some of the hardware requirements are already in place. As we already know Sky is also preparing the release of a VOD service that would let subscribers watch movies and sports on their PCs.
September 27, 2005 in Video news | Permalink | Comments (0) | TrackBack
Orange's TV on a mobile service reviewed
Ok, so the rest of the world may have been watching TV on their mobile phones for years, but it has only just landed in the UK courtesy of Orange. The Guardian has a review of the new service saying that while it works reasonable well (there's the odd picture drop out) it still has a long way to go in terms of channel choice. Read the review here.
June 23, 2005 in Video news | Permalink | Comments (0) | TrackBack
3's video messaging boost
Looking for lurve? Then get yerself down to Selfridges in London to leave your own video dating message.
Mobile phone company 3 may be making most of its money out of cheap voice calls at the moment (see 3G story here) but it hasn't given up on the potentially lucrative video messaging market just yet. For this week only you can leave a message on a 3 phone in Selfridges window - you can even get a bit of a makeover at the same time so you look half decent for the camera. Alternatively, you can send in your own video dating message using your own 3 phone to www.endoftheblindddate.com .
Visitors to the website can vote on the best 'contestants' with the top 50 men and 50 women selected for a special video dating event at the ICA in London in November.

October 19, 2004 in Video news | Permalink | Comments (0) | TrackBack
3 to offer video downloads
T-Mobile, Orange and O2 all already offer music download services via mobile phones, but 3 has gone a step further today by announcing that it is to start a mobile video jukebox. In what could be the future for downloads services, 3 customers will be able stream the latest music videos straight to their video phones.
This is the first time a service like this has been available in the UK, which goes live on 2nd August. As well as the music videos, users will also be able to watch the latest video releases via "Today on 3" – the live mobile news and entertainment channel that launched back in March.

3 has paired up with record label, BMG to provide the service, so users will no doubt be subjected to a torrent of lite pop courtesy of the likes of Dido, Britney, Justin Timberlake and Will Young. Music videos will cost £1.50, either as QuickPlay live streaming, or as a download. There's also the option of paying £10 a month for unlimited services.

August 8, 2004 in Video news | Permalink | Comments (0) | TrackBack
Movies on your GPRS mobile
You don't need 3G to get movie clips on your mobile. MyMovies.net and Stream have just launched a service called Go! Movies (www.go82020.com) that enables you to get the latest film news, reviews and behind the scenes stuff on your GPRS mobile.
Information is updated daily from MyMovies, which claims to be the largest source of movie content online, and you can view highlights from the latest movies, including The Day After Tomorrow, Troy and the latest Harry Potter caper - just don't expect cinema quality pictures.
Until June 12 the service is free. After that movie buffs can subscribe for £3 a month, though you will have to pay 50p for some video clips (much the same as the 3 package). Just text the word movies to 82020. For customer service phone 0871 212 0250.
June 11, 2004 in Video news | Permalink | Comments (0) | TrackBack
TV on your mobile - not yet
Some interesting stories in the UK press about the arrival of what is being billed as the 'tellyphone.'
Both the Evening Standard and the Mirror ran with a tale that mobile phones that could access digital TV channels would be on sale in the UK by Christmas 2005.
The Mirror even managed to show a picture of the phone, which was in fact a Motorola A920, a product that to our knowledge certainly can't pull in any telly channels.
It seems the rumpus has been inspired by Nokia's recent round of press interviews for it upcoming 7700 media phone. As far as we understand the handset, which is compatible with the digital TV hybrid format DVB-H, goes on sale in early summer.
As for actually viewing programmes on the 7700. Well there's a trial going on in Finland, and err that's it. The trial is linked to Finnish radio station Kiss and apparently is more about delivering still images and data content to the handset rather than video.
A spokesperson for Nokia told TD that it was of course talking to broadcasters and operators in the UK, but it could be a very long time before we are watching Coronation Street (that's a quaint old British soap for our American readers) on a mobile. And I suspect that when this momentous event happens the Nokia 7700 will be long gone.
We should add that DVB-H is actually a good format to watch TV on your mobile as, unlike say the streamed video from Three, it doesn't use exiting network bandwidth.
How much TV you watch on your mobi is a moot point anyway. We reckon that you probably wouldn't be able to catch a whole episode of Corrie before the battery packed up and died. Ho hum.

April 2, 2004 in Video news | Permalink | Comments (0) | TrackBack
Video over GPRS - yeah right
There's a really good feature in Media Guardian by Dominic Timms about the future of video on mobile phones.
Last week Vodafone signed a deal with UEFA to offer Champions League footy highlights to its subscribers over 2.5g GPRS networks. A date hasn't yet been announced for a UK launch, but there's a an interesting quote from Graeme Ferguson, head of business development and content for Vodafone Global, who says "Our message is that you don't have to wait for 3G, you can do a hell of a lot on 2G."
Well here's hoping that it is a lot better than the video currently being offered by Vodafone to Sharp GX20 owners. At the moment there's just a series of virtually static clips from 'I'm a celebrity get me out of here.' They take nearly two minutes to download and only fill up around half of the screen.
Unless Vodafone has some amazing compression tricks up its sleeve I really can't see how it can offer fast-moving football action on a mobile in the quality that someone would actually be prepared to pay for it.
Orange also doesn't appear convinced by video over GPRS. Its service, which is much more fun than Vodafone's, has been in the 'experimental' stage now for over a year.
Conversely Three's premiership goals service is excellent. The recently launched Motorola A920 offers video at 24 frames per second enabling a football clip can fill an entire PDA-sized screen without blocking.
Even MTV, which has recently signed a deal with Three, is sniffy about video over 2.5g.
Sure i would like to be proved wrong, but I fear quality video over GPRS really is a pipe dream.
October 5, 2003 in Video news | Permalink | Comments (0)