First iPhone camera images spotted online
Pictures claiming to have been taken on Apple's forthcoming iPhone have tipped up on the internet.
The image, showing a man tucking into some jam on toast, was spotted by Mobile Guerilla, after constantly typing "taken with an apple iphone" into Google for over a month.

The pics were found on a Flickr account, and the EXIF data showed that device used was: "Camera: Apple iPhone". The images have since been removed.
Of course, it's not that difficult to fake EXIF info so it could just be a cunning ruse.
More: Mobile Guerilla
May 3, 2007 in Applications, Handsets | Permalink | Comments (0) | TrackBack
Orange and Vodafone block Skype and other VoIP services
Red Herring has reported that Vodafone and Orange has blocked customers from using Internet telephony services such as Skype over their networks.
Phones are being shipped that have specifically had their VoIP capabilities disabled.
One such phone is the Nokia N95, an expensive mobile multimedia computer that's received great reviews, but which is now having features stripped out by frightened mobile operators.
According to Truphone, a VoIP service that has been blocked, users who try to restore VoIP functionality could be voiding their warranty, breaching their network contract, and possibly breaking the law.
It's hardly surprising that mobile operators want to keep tight control on how their customers are using phones on their networks, and ensure that as much revenue as possible continues to funnel into them.
This issue isn't going to go away, though. Will there be a backlash from tech-savvy customers irate at having their new phones messed up, and being tethered to overpriced call plans?
May 3, 2007 in 3G handsets, Applications, VoIP | Permalink | Comments (0) | TrackBack
Shock: Text messages blamed for declining standards in written language
Ireland's State Examination Commission has come to the conclusion that we all knew already: the rise in text messaging is a contributing factor in the decline of writing standards.
"The emergence of the mobile phone and the rise of text messaging as a popular means of communication would appear to have impacted on standards of writing as evidenced in the responses of candidates," their report stated.
Text messaging relies on phonetic spellings and rarely contains punctuation, and that "seems to pose a threat to traditional conventions in writing".
Students often rely on short sentences, simple tenses, and a limited vocabulary.
Not that you'd catch us doing that.
May 3, 2007 in Applications | Permalink | Comments (0) | TrackBack
LG KS10 - Google-packed slider phone
LG recently announced a tie-in with Google, offering pre-loaded Google Maps, Gmail, and Blogger mobile applications with selected new handsets. And it looks like the first of these is the LG KS10.
It's a slim slider phone with HSDPA connectivity and a Symbian operating system. Other features include a 2.4-inch LCD screen, two megapixel camera, stereo Bluetooth, multimedia playback and a microSD slot.
LG says this will get its debut in April in Italy, with a launch through the rest of Europe before the end of the year.
Via Engadget
May 3, 2007 in Applications, Handsets | Permalink | Comments (0) | TrackBack
When is a BlackBerry not a BlackBerry?
Will Head writes...
RIM is soon going to be rolling out a version of its much prized instant email software that will run on Microsoft's Windows Mobile platform.
The company has offered similar functionality in the past through BlackBerry Connect, but the new version looks like it will replace the Windows Mobile interface while it's running so it looks distinctly more BlackBerry like.
However, it doesn't look like just anybody with a Windows Mobile can just simply download the software and off they go. First up, it will only run on the latest version of Windows Mobile - 6.0. Also, there's no firm word yet how RIM plans to charge for it.
It could be a free add-on - since users pay an additional fee for BlackBerry email each month - or it could requite an upfront fee as well. It'll no doubt come down to what sort of deal is agreed with the mobile operators.
But is it a good idea for RIM to put one of its must have features on a competitor's platform? It is true that until recently, BlackBerry hardware was viewed as a necessary evil for having the advantages of push email. But with the consumer friendly Pearl model and its bigger brother the 8800 it's not the case anymore - these are desirable handsets in their own right and they come with all that BlackBerry goodness built in.
It's good news for Windows Mobile handset makers - if RIM irons out the details with the operators then it's a new feature for their phones without them having to do anything at all.
Microsoft might not be over the moon about the announcement - after all, it seems a bit rude of the application to replace the current interface with its own (although users can switch back and forth between two).
For consumers, though, it's great. With a wider range of handsets that are BlackBerry compatible available then more people can enjoy the simplicity of email on the go. No more tapping in seemingly random setup details via the keypad or routinely checking for new mail - with BlackBerry you can treat email like text messages and get on with the things you need to do.
May 3, 2007 in Applications | Permalink | Comments (0) | TrackBack
BlackBerry software coming to Windows Mobile 6 devices

Research in Motion (RIM) has said that it plans to port software to devices running the latest Windows Mobile 6.0 operating system, allowing more devices to run like BlackBerries.
The software would allow people who don't want to lose their existing handset functionality to subscribe to the BlackBerry service and get the BlackBerry interface on their mobile.

A user would be able to switch easily between BlackBerry and Windows Mobile functionality, according to RIM.
The company are currently working with a number of mobile phone operators, including AT&T, to make the software available, possibly by September.
Read Will's take on this news.
May 3, 2007 in Applications | Permalink | Comments (0) | TrackBack
Stuck in a boring meeting? Read your email instead
If you've been holding a meeting and found you've had to compete with the allure of mobile email for your colleagues' attention, you're not alone.
A survey of senior executives found that 86 percent said it was common for people to check their mail during a meeting using a BlackBerry or Treo. A third of them weren't very happy about the practice and were somewhat irked by their fellow worker's behaviour.
More people - 37 percent - thought it was alright to reply if the message was urgent, though quite how you find out if the message is urgent before reading it is a bit of a mystery. Only a fifth thought that you should make your excuses and leave before tapping out a reply.
So are people getting addicted to handheld email or is it just a reaction to listening to someone drone on for hours on end about mindless topics?
The survey was conducted by Robert Half Management Resources and quizzed 150 senior executives about their experience of mobile email.
May 3, 2007 in Applications | Permalink | Comments (0) | TrackBack
10 Music 2.0 services that'll change your listening habits forever
Let's get one thing straight. The internet isn't killing music, any more than home taping did back in the 1980s. Yes, CD sales are on the slide. Yes, people are still using peer-to-peer download services to trouser free music, despite the threat of legal action from the music industry. And yes, it's possible that a whole generation of teenagers now believe music isn't something you pay for.
But these are challenges for the music industry, not mortal wounds. The way we discover, consume and share music is changing fast, and the internet brings as many opportunities for bands and singers as it does threats. A new breed of online music services are springing up to offer a Web 2.0 take on music listening.
I've rounded up ten of the most interesting ones, including the big names (yes, MySpace is in there), but also some cool startups. And that's without mentioning innovative blogs like Pitchfork – which has broken several new bands recently – and Trackfeeder. Read on for a taste of what else Music 2.0 has to offer.
1. MYSPACE (www.myspace.com)
In some senses, MySpace is old news in terms of music. Bands have been setting up their own profiles for ages now, with the site's embedded player letting you hear artists who haven't been covered in the traditional music media yet. And yes, it was a big factor in the rise of Lily Allen and the Arctic Monkeys, even if the stories have been somewhat embellished in both cases.
But what's interesting is where MySpace goes now. How will it avoid further spats with artists who want to sell digital songs from their profiles using third-party widgets? What part – if any – will music play in MySpace's mobile activities such as its exclusive deal with Vodafone? What kind of royalties should MySpace be paying the record labels and publishers? And could it get outflanked by some of the companies below? Answering these questions is going to be interesting.
2. SONGBIRD (www.songbirdnest.com)
Songbird describes itself as a mash-up of a desktop Web player, a digital jukebox, and a traditional Web browser. You could call it iTunes meets Firefox (especially accurate, since like the latter it's based on Mozilla). Browse websites with music files on them – blogs, for example – and it'll cue them up for playing.
It ties into an increasing selection of online stores – compared to iTunes, which only works with Apple's iTunes Store. And because it's open-source, all manner of developers are chipping in to create nifty extensions for it. Songbird is still officially in 'developer preview', but you can download it and have a play now.
3. MOG (www.mog.com)
An innovative new music community that shares several features with Last.fm (see below), but also throws in some new ideas. You can upload MP3 music to share with friends, read news and reviews, and get recommendations on new tunes based on your existing collection (the latter through a download, MOG-O-MATIC.
Recent additions include a neat Magic Button feature, which provides instant recommendations, and something called MOG TV. The latter is a personalised music TV channel, which throws up a bunch of YouTube music videos based on your tastes.
4. NOKIA MUSIC RECOMMENDERS (www.musicrecommenders.com)
This recommendation service was launched to parade Nokia's cutting-edge music credentials, and to test-drive its download-store technology in advance of a full iTunes rival coming later this year. The idea is simple enough: 40 independent stores around the world choose some tracks every month, which you can preview and buy.
These are shops that you'd probably be scared to walk into in the real-world, but which theoretically are quickest to catch onto new trends in their areas (including London, Germany, Japan, Brazil, Jamaica...). And, of course, there's a strong mobile angle, given that Nokia is behind it. Now excuse me, I've got some blistering dub-step J-Pop to listen to...
5. JAMGLUE (www.jamglue.com)
The term 'jam' has brought me out in goose-pimples ever since a mammoth 20-minute-long middle-eight during a Black Crowes gig, during which I had time to go to the loo, buy a pint AND refind my mates in the crowd. Jamglue (sadly) has nothing to do with the Crowes. Instead, it's about uploading your tracks, and then letting other members of the community remix them, while you remix theirs.
The big appeal is the user-friendliness of the remixing tool, and the way you can then easily share or embed the resulting aural catastrophe top choon however you want. Creativity is as much a part of Music 2.0 as consuming and community – something Jamglue and its rivals are a testament too.
6. LAST.FM (www.last.fm)
Like MySpace, Last.fm is one of the well-known Music 2.0 services – most people reading this post will know that you can use it to create personalised radio streams based on the artists and songs that you already like. And that's cool. But there are two other reasons why I think Last.fm will make a lasting impact.
First, there's the social networking that's sprung up around the radio aspect. Being able to see what friends have been listening to, and even dip into their streams, is fab. Second, Last.fm has momentum with the record labels, having recently signed deals with Warner Music Group and EMI.
7. HOOOKA (www.hoooka.com)
Hoooka isn't a site, it's an online music store widget, which is the work of Indie911. It lets bands create their own digital store to sell songs and videos on their social network profile, blog or website, and take 80% of the revenues. It can be customised to the nth degree, and can even include a live chat feature if they want.
Unsigned bands have been able to promote their music online for a while now, but actually selling it has been harder. Widgets like Hoooka won't replace the labels, of course – they're more likely to become an important way for bands to get signed, as they'll be able to prove they've got commercial potential. The cloud on the horizon is spats like the one with MySpace (see above).
8. RUCKUS (www.ruckusnetwork.com)
Over in the US, music industry body the RIAA has been trying to stop students from file-sharing by sending them scary legal letters. A more constructive way to wean them onto legal downloading is offered by Ruckus, which offers more than 2.5 million tracks free, with revenues coming from advertising.
In February, Ruckus announced that since moving to the free ad-funded model, its subscriber base had increased by more than 14 times. The company has signed licensing deals with major and indie labels alike, and the only downside is that it's US-only for now. Bring it over here, quick! And, er, let those of us whose university days are way behind us use it too...
9. FOXYTUNES (www.foxytunes.com)
Two services in one, here. The original FoxyTunes is a browser plug-in that checks what music you're listening to in your media player, and lets you find lyrics, videos, biographies and other content via a right-click. Simple, but useful.
However, FoxyTunes Planet is even cooler. It's a musical search engine. Type in a band, and it brings up a page of links to YouTube videos, similar Last.fm artists, Flickr photos, LyricWiki lyrics and albums to buy on Amazon. However, you can then add and remove these widgets, subbing in iTunes links, blog posts on Hype Machine, and other download store links. Fab.
10. MYSTRANDS (www.mystrands.com)
MyStrands is another social recommendation service, riffing off your iTunes library to find other stuff it thinks you might like. It also ties in social networking features, so you can find recommendations via friends or likeminded music fans, as well as posting blog entries and messaging other people.
That's all cool, but similar to Last.fm and Pandora. What makes MyStrands really interesting, though, is its mobile aspects. There are Windows Mobile and Symbian applications available, which bring all these features to your phone. Okay, so you really need an unlimited data tariff to make use of it, but with phones increasingly seen as music-playing devices in their own right, MyStrands is ahead of the curve.
May 3, 2007 in Applications | Permalink | Comments (0) | TrackBack
Middle-aged men - pioneers of the mobile web
Social networking might be dominated by the teen and youth markets, but according to a new survey by Yell.com, middle-aged men are driving the mobile web forward.
And no survey would be complete without a buzz word - and the one here is FUN-ctionals. Apparently, it's a group likely to be self-employed, middle-aged men who search the mobile web for functional, day-to-day items such as train times or finding their nearest DIY store. Over half of men aged between 35 and 44 said they used their mobile phone for such things. Unsurprisingly, few teens get excited by similar searches.
The survey also found the five reasons why consumers bought into the net on their handsets. Top of the list is for maps and local information, followed by email and messaging, banking, transport information and news/sport. Bad news for the mobile TV industry though - this was seen as a switch-off on the go, as were dating and social networking.
Martin Wilson, head of Yell.com mobile marketing, said: "For a long time, mobile internet just hasn't been attractive to consumers, as bad experiences on WAP, high costs and slow applications have put them off. Our study shows that consumers are now starting to find a real need for mobile search in their everyday lives. The emergence of the "FUN-ctionals" shows local information and maps are at the heart of people's needs and the driving force behind the beginning of mobile search taking off."
May 3, 2007 in Applications | Permalink | Comments (0) | TrackBack
Orb MyCasting service now available for Nokia N800 internet tablet
Have you been sold on the idea of the Nokia N800 internet tablet? The company were very excited about it when we caught up with them at CES 2007, in particular about the device being open source - which makes it easier for developing third-party applications.
There's already a good number out there - and the latest to be added to the list is Orb MyCasting, which is a very useful application for accessing digital media stored on your home computer.
Essentially, it streams the content via a web browser and media player. And you can also remotely record TV programs using Orb's Digital Video Recorder (DVR) function and then play back recorded programs on the N800. And best of all, it's completely free - comparing favourably to the £10 monthly fee charged by 3 for using Orb with its X-Series package.
Download the Orb software for the N800
May 3, 2007 in Applications | Permalink | Comments (0) | TrackBack
Wayfinder Navigator 7 - add sat nav to your mobile handset
Wayfinder Navigator 7 promises constantly-updated satellite navigation for the life of your mobile phone - and for a single one-off fee.
The service operates anywhere in Europe or North America, offering directions by both voice and map, along with around 20 million points of interest including restaurants, cash points, hotels and petrol stations. And there's no downloading - map data is streamed from a central server, which it's also the most up-to-date information, including all the latest traffic updates.
The latest version offers additional features, including 3D maps, a night mode which adapts colour and brightness and an increased number of points of interest. There's also a Power Search function for finding destinations more easily, taking into account your personal preferences and re-calculation of routes when problems approach.
Wayfinder Navigator 7 is supported in 17 languages, requires a Bluetooth GPS receiver and a data subscription on your handset. It will be available from mid April 2007, priced at 99 Euros for a lifetime's subscription to the UK and Ireland database. Other prices on application.
May 3, 2007 in Applications | Permalink | Comments (0) | TrackBack
Friday 13th brings six millionth question to mobile answering service AQA
At 10.17pm on Friday 13th April, the mobile phone answer service AQA (Any Question Answered) answered its six millionth question.
Paul Cockerton, managing director of AQA, said that the Easter Weekend had been a very busy period for the company, with the combination of the good weather, high profile sporting events, and a few extra days off, meaning that customers were "in a very inquisitive mood".
Some 60,000 questions were answered over the long holiday weekend.
And that six millionth question? The answer to "How tall is the 2nd tallest man in the world?" was "The second tallest man in the world is Pakistan's Ajaz Ahmed, who is a towering 8'4". The tallest man ever was Robert Wadlow, who was over 8'11".
"When AQA launched back in 2004 as the first premium text question and answer service in the world, it took us 18 months to reach our first million questions. This last million took only 10 weeks. By the end of the year AQA will be answering a million questions every month." said Cockerton.
The top 10 questions asked over Easter were:
1. What were the winning lottery draw numbers?
2. What's the meaning of life?
3. Which came first, the chicken or the egg?
4. Who won the Oxford - Cambridge boat race?
5. Why am i giving someone an egg?
6. How is Easter's date set?
7. What was Man Utd's score?
8. What was the result of the Calzaghe fight?
9. Why is the sky blue?
10. What was the England Australia cricket score?
Hmm, I wouldn't like to have to answer question 2 in a short text message.
AQA offer a free question at their web site. Using the service from a mobile costs £1 per message, by texting the question to 83336.
April 16, 2007 in Applications | Permalink | Comments (0) | TrackBack
iStockphoto and AMUSE partner to give UK mobile users personalised wallpaper
iStockphoto, which is the world's most visited stock imagery and video site, has partnered with AMUSE Entertainment Group, to allow a selection of its stock photography to be used by mobile phone users.
A pilot phase is being launched in the UK and will allow mobile users to download wallpapers from a selection of 5,000 of iStockphoto's images. All major networks will be able to access the site.
"People want their gadgets to feel uniquely theirs, including their mobile phones," said Garth Johnson, vice president of business development at iStockphoto. "Amuse and iStock have now opened a new range of personalisation possibilities with iStock's diverse, global image collection."
The pilot scheme launches this month, with plans to roll out to the US and Canada, and greater access to iStockphoto's 1.5 million images.
April 16, 2007 in Applications | Permalink | Comments (0) | TrackBack
Chiltern Railways continues to develop mobile ticketing system
Chiltern Railways has entered the second phase of its mobile phone ticketing project following a successful three-month pilot where 6,000 mobile phone tickets were sold.
They are the first UK rail company to offer barcodes on mobile phones as an alternative to paper tickets. Stage two of the project will further automate the system, adding two scanning devices to ticket gates at London Marylebone station to allow passengers to scan their own phones and open the gates.

Chiltern's Commercial Director, Neil Micklethwaite, said that the scheme had been very successful so far, not only from a technological point of view, but with 99% of passengers saying that they would recommend the scheme to a friend.
The scheme currently works with Chiltern Railway's E-day product, purchasable exclusively online, and allowing travel between Birmingham and Stratford-upn-Avon to London Marylebone for £5. Following customer demand, it will be extended to other tickets and routes.
April 16, 2007 in Applications | Permalink | Comments (0) | TrackBack
Top 10 Twitter spin-off applications and services
Have you got the Twitter bug yet? The 'micro-blogging' platform is taking the Web 2.0 world by storm, as Techscape explained last week.
Besides picking up users in their thousands, the service is spawning its own ecosystem of spin-off applications and services, from mobile clients and desktop updaters through to whizzy mash-ups with Google Maps.
There are already dozens to choose from, but here's a selection of ten of the most intriguing, with links to read more from Techscape's Twitter Special. Read on for all the details.
1. Twitterrific. Mac OS X application that's sleek and minimal, and lets you check on friends' posts ('tweets') and post your own, without cluttering your desktop. Read more
2. Twitterlicious. Basically Twitterrific (above) but for Windows, offering the same blend of easy reading/updating, but for PC users. Read more
3. Twittervision / Twittersearch. Two services from the same people. Twittervision plots recent tweets on a big Google Map of the world, while Twittersearch lets you enter a search phrase and see all recent tweets mentioning it. Yes, I know this makes this a Top 11... Read more
4. Twitterbox. A Twitter client for Second Life, so you can read friends' tweets and post your own from within Linden Labs' virtual world. Zeitgeist-tastic! Read more
5. Tiny Twitter. Small but perfectly-formed Java application for mobile phones, which lets you post tweets and check on your friends. It's bare-bones, but right now, that's what keen Twitterers need. Read more
6. Twitterfeed. Turns your blog's RSS feed into tweets at pre-defined intervals. Could tempt commercial blogs as well as personal bloggers. Read more
7. Post To Twitter. Another simple one, this – it's a Firefox plugin that lets you post tweets from the dropdown search box at the top of the browser. Read more
8. WHERE GPS Twitter widget. Part of the WHERE GPS widgets service for phones in the US, if you've got a GPS-enabled handset, this adds your location to your tweets posted on the go. Read more
9. TwitterBuzz. This online service tracks the links that people are posting on Twitter, sorting them by popularity and giving you hourly or weekly views. Read more
10. Twitteromatic. Another OS X application, this, but it lets you with one click post what you're listening to in iTunes, what URL you're looking at in Firefox or Safari, and a bunch of other variables. Read more
April 16, 2007 in Applications | Permalink | Comments (0) | TrackBack
Bebo Mobile to launch on Orange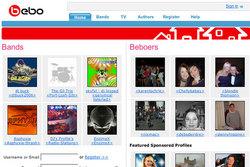 Unsurprisingly, Vodafone were very chuffed when they got an exclusive deal to feature MySpace on mobile handsets. But Orange has struck back in the social networking battle with an exclusive deal with Bebo.
The media giant has struck a deal that will allow Orange customers to access Bebo with their phone, specifically to edit profiles, message online friends and update blogs. But it's not all good news for Orange - this is an exclusive deal for a limited time. After that, it's expected to be rolled-out across other networks.
Bebo access with an Orange handset is expected to launch over the summer months. Check with Orange for exact details.
April 16, 2007 in Applications, Network news | Permalink | Comments (0) | TrackBack
BBC trials TV and radio streaming to 3G handsets
Some of the BBC's biggest shows will soon be available to your 3G mobile handsets.
The corporation has announced a trail of BBC TV and radio channels for a 12-month period, which will be syndicated to the Vodafone, Orange and 3 networks. Subscribers will have access to BBC One, BBC News 24 and BBC Three - which means shows such as Dr Who, EastEnders and The Apprentice. The exceptions will be Premiership football, some films and bought-in shows, such as Neighbours.
After the 12-month trial, the BBC will assess the effectiveness of the 3G network and the demand for BBC channels. Also available will be BBC radio, including Radio 1, 1Xtra, Radio 2, Radio 3, Radio 4, 6 Music, BBC 7 and Asian Network.
The trial starts towards the end of April. Contact your mobile provider for further details.
April 16, 2007 in Applications | Permalink | Comments (0) | TrackBack
Microsoft reveal mobile Internet browser prototype
Microsoft has unveiled a prototype mobile Internet browser which it claims will mirror the ease of going online via a desktop PC.
Deepfish aims to solve the problems of slow loading, unintuitive pages that look different to what the user expects.
Microsoft has taken the approach of rendering the original 'designed for PC' web page, rather than relying on special mobile-friendly web sites.
Users will be able to zoom in and out on sections of web pages, making it faster and easier to navigate through a page.
The Deepfish technology has been released as a prototype in order to gain feedback from users, and will be available in limited numbers on a first-come first-served basis from labs.live.com/deepfish/. It seems that they've already hit their initial limits, though they may open up the project to more testers in the future.
It works on smartphones and Pocket PCs, though I couldn't find a detailed list of which phones are currently supported.
The site explains Deepfish's current status:
As a technology preview, Deepfish is early in its development cycle (still a few releases from beta quality). As a result some features are not implemented or are only partially implemented. Currently, the technology preview does not support ActiveX controls, AJAX, cookies, Javascript, and HTTP POST.
We'll keep you posted on how this technology develops.
April 16, 2007 in Applications | Permalink | Comments (0) | TrackBack
Jajah mobile application to feature on LG Prada handset
Quite a coup for VoIP company Jajah, it has managed to get its functionality featured on LG's much-anticipated Prada handset.
Jajah claims to have two million users just one year into its existence, thanks to a system that requires no downloads and no extra hardware. That number which should be boosted with a prominent position on the Prada phone's menu. It uses Jajah's just-released mobile web application, which means low-cost calls with one click of the menu button.
According to the company, those call rates from the UK and abroad are typically 91% cheaper than on a standard mobile contract with Vodafone, 67% with Orange, 87% with T-Mobile and 88% with O2 - and even lower rates again if both the caller and the person being called are Jajah members.
March 30, 2007 in Applications | Permalink | Comments (0) | TrackBack
Channel 4 launch "Big Art Mob" mobile blogging web site
Channel 4 is to launch a mobile blogging web site with the aim of creating the UK's first comprehensive map of public art.
The "Big Art Mob" aims to build the resource before next year's Big Art Project TV series by inviting people to use their mobile phones to send in photos, text, video and audio to do with any public art form.
Users upload images with the name of the artist and the artwork (if they know) as well as the location. Visitors to the site can also add and edit tags to help complete any missing information.
It will be up to the public to decide what 'art' is - whether things like graffiti count - and should make for an interesting collection.
Adam Gee, Channel 4's commissioning editor, New Media, says: "There's no comprehensive map of the UK's public art, simply because there's so much of it. But now, with a combination of networked media and people power, for the first time it's an achievable public challenge. As well as documenting the richness and diversity of our public art, the Big Art Mob will highlight the fun of moblogging and provide the base for a lively, visually-oriented, UK-centred arts community."
The new project uses moblogUK technology, who already run Europe's leading moblogging community site.
March 30, 2007 in Applications | Permalink | Comments (0) | TrackBack
Multimap and 82ASK offer maps by text to your mobile
Text and answer company 82ASK and internet mapping provider Multimap have launched a service together that offers a map of your location by simply sending a text.
Just text 82ASK (82275) requesting a location or landmark and a text is sent within five minutes with a link to a WAP page containing the map. Text directions can also be supplied along with the map. Ideal if you're lost or want to find somewhere in the area quickly.
The downside is the cost. The service will cost 50p per map in addition to the regular £1 per question asked to 82ASK, which seems a bit hefty compared to the price of mobile internet monthly rates these days (although obviously, not all phones are going to offer that).
March 30, 2007 in Applications | Permalink | Comments (0) | TrackBack
Mr Bean mobile content - from the film poster
A cinema showing of Mr Bean's Holiday might not be the first place you would think of looking for cutting-edge mobile technology, but that's where you will find the first UK use of Snap Happy.
The technology, created by Magnet Harlequin, works in conjunction with the Mr Bean movie poster. If you see one (at the cinema or not) with the Snap Happy logo, take a picture of the poster using your mobile phone and send it via MMS to Mr Bean's special mobile number – 07786 200547. The Snap Happy technology will automatically identify the type of phone you have, then offer the appropriate free ring tones, wallpaper or video from the movie.
The technology behind Snap Happy uses an algorithm to match the camera phone picture to the promotional image logged on the database - even partial images taken in poor light or at an angle will be recognisable. The Snap Happy campaign for Mr Bean's Holiday will launch through cinemas nationwide on 26th March.
Magnet Harlequin website

Mr Bean's Holiday
March 30, 2007 in Applications | Permalink | Comments (0) | TrackBack
Premium rate TV phone in scams quizzes will need a lottery licence
TV channels looking to boost revenue through high priced phone in competitions will need a licence from September.
Changes in gambling legislation passed in 2005 and due to come into effect later this year will clear up the ambiguity about what is and is not a lottery, according to the Register.
The changes will cover many TV phone in quizzes - some of which are currently under investigation by Ofcom for not playing fair.
Programmes such as Richard and Judy, the X Factor and even children's TV staple Blue Peter have admitted to errors or misleading information with regards to premium rate phone in quizzes.
If a competition only involves chance, and no skill, then it's a lottery. As such, it will require a licence that costs £30,000 and 20 percent of income must go to charity.
Premium-rate phone operators will soon need a lottery licence
Blue Peter says we're very, very, very sorry.
March 30, 2007 in Applications | Permalink | Comments (0) | TrackBack
Rebtel - free international calls from your mobile
If I were to mention free calls overseas via your mobile, you would expect me to then mention VoIP or at least something to do with the internet. Well, this new service from Rebtel does use the internet - but you don't need to be near a computer to make your calls.
The company claims its new service is "Skype for Mobile", which is probably overselling it a bit, but it's certainly worth a look if you do a spot of globetrotting. And you can use it with any phone, on any network and in 38 countries. To find out how it works, read on.
You can sign up for the service for free, with ten free unlimited international calls on offer every month. If you choose to make more calls, you'll be charged a small per minute fee by Rebtel, which (as an example) is 1.5p per minute from the UK to the US.
Commenting on the service, Rebtel CEO Hjalmar Winbladh said: We wanted to build a service that would allow mobile phone users around the world to talk to one another for free, liberated from exorbitant charges that the mobile industry levies for international calling. It's a tax on international mobile calling. It's 2007 for goodness sake; if you can do it from your PC, we think you should be able to do it from your mobile."
Find out more about Rebtel service
March 30, 2007 in Applications | Permalink | Comments (0) | TrackBack
Find love on public transport with On The Same Track web service
"We've all been there. We see someone on our train journey and wish there was an easy way to chat to him/her. Let's face it, it's more difficult in real life."
That's the opening gambit of the new networking web site onthesametrack.co.uk that seeks to bring together people who share the same regular commute on public transport.
The sign-up process is simple: provide details of your regular train journey, your photo and description, and then see matches with others who share your commute.
By sharing your mobile phone number, people can send you an SMS alert and invite you to go online to check them out. Of course, that's not going to work on the Tube - maybe that'll add to the dash of commuters rushing up the left-hand side of the escalators to get a signal so they can text that hottie whose armpit they've been admiring for the past 10 stops.
Or perhaps not.
It's a novel new idea. I've refrained from calling it a dating web site as it's billed as more than that - but let's face it, that's probably what it will be used for.
The downside, as with other services (such as I Saw You Once), is that both interested parties need to have signed up. Maybe more traditional methods still have their place.
As an incentive, the first 3,000 registrants will get 'free for life' membership.
Mix it up with Undersound and it'd be a cracking social networking concept.
March 30, 2007 in Applications | Permalink | Comments (0) | TrackBack
Nokia Software Updater officially launched
After a year of being on test, Nokia has announced that its Software Updater application is now available for all to download. Software Updater allows you to update your own mobile device software without having to visit a Nokia dealer.
"As mobile devices become more intelligent, software updates make it possible for us to provide a better experience for people by adding and updating functions," said Jarkko Sakki, Director, Multimedia Customer Care, Nokia. "For example, the recent software update for the Nokia N80 added support for internet calls. The Nokia Software Updater can make it fast and easy for people to get the latest software for their compatible Nokia device. As mobile devices become more like computers in terms of performance, it's a natural step for us to offer internet based software updates so that people can have the best available capabilities in their Nokia device."
Nokia Software Updater is a free application that allows you to update the device software on compatible Nokia devices. Once the application is installed on a compatible computer, you can connect your compatible Nokia device via a USB cable, with the Updater automatically detecting your device, checking for software updates, downloading anything necessary.
Find out more about Nokia Software Updater
March 30, 2007 in Applications | Permalink | Comments (0) | TrackBack
Amnesty International UK to implement mobile phone donation system
Another charity turns to technology to aid its fundraising efforts.
Amnesty International UK is to implement a mobile phone payment system that can handle donations of up to £800.
Using the LUUP payment system, Amnesty will be able to receive at least 15% more of the proceeds than by using the premium-rate text message (PSMS) system.
Donors need to sign up for a LUUP account (wallet), which can then be used for other money transfers via SMS.
Money to be donated first needs to be transferred from a bank account.
Katie Hart, Amnesty International UK new business development manager, said, "In the past, we avoided PSMS as we felt its value was questionable and that it was too costly for donors. The new mobile payments option is not only easy-to-use and very secure but also ensures the donation ends up with those who need it most."
March 2, 2007 in Applications | Permalink | Comments (0) | TrackBack
Watch the iPhone interface running on a Pocket PC
Cor, I can't wait till the iPhone comes out, with its swizzy touch-screen interface, the like of which hasn't been seen on any mobile device ever before, ever. But hang on, what's this below? Some bloke's fiddled with their E-TEN M600 Pocket PC to make it identical to an iPhone – including the tactile UI and iPod music app? D'oh!
March 2, 2007 in Applications | Permalink | Comments (0) | TrackBack
Beat Crazy Frog at his own game!
No, not by releasing a rubbish Hi-NRG cover of an old soft-rock tune while doing your best washing-machine impression over the top. Really.
Instead, a new service called Fonepark lets you set up your own Jamster wannabe, selling ringtones, wallpapers and mobile games. It's free to set up and run your own site using the service, you get 80% of the profits, while Fonepark takes 20% in return for hosting the site and handling billing and customer service.
Sadly, Fonepark doesn't supply the multimillion pound budget you'll need to book up hours of advertising time on digital channels, to really take on the evil Frog. But still, it's an intriguing idea.
February 26, 2007 in Applications | Permalink | Comments (0) | TrackBack
tera002.jpgThink watching top-shelf DVDs makes you go blind? Try watching a two-inch screen. Yet mobile adult content is growing pretty fast, as I heard from Brickhouse Mobile at 3GSM last week.
Think watching top-shelf DVDs makes you go blind? Try watching a two-inch screen. Yet mobile adult content is growing pretty fast, as I heard from Brickhouse Mobile at 3GSM last week.
Now adult star Tera Patrick has signed up to host a mobile portal called, er, Moistmob. Tera will have her own blog on the site, talking about new features and her latest exploits, as well as a bunch of videos for download.
Tera's not the first adult star to launch her own mobile content, mind. Everyone's favourite fugly dude Ron Jeremy has his own range of mobile content, while Jenna Jameson famously launched a series of 'MoanTones' – ringtones of... well, you can probably work it out for yourself.
(via Pocket Picks)
February 26, 2007 in Applications | Permalink | Comments (0) | TrackBack
Interview: Microsoft talks about its new PlayReady DRM technology
At 3GSM this year, Microsoft launched PlayReady, its new 'content access' technology for mobile content, including music, video, games, ringtones and wallpapers. In essence, it's extending Microsoft's existing Windows Media DRM system to mobile, and expanding it beyond music and video.
I sat down with Microsoft's Jim Alkove at 3GSM last week to find out more, starting with the basic overview.
What's PlayReady about, in a nutshell?
Basically it's a content access technology that supports different business models, like subscriptions, rentals, purchases, pay-per-view and preview, for a wide variety of content types well beyond music and video.
The technology will support an array of operator partners, including Bouygues Telecom, Telefonica, O2, Cingular and Verizon. And it's available on a platform-agnostic basis, meaning it can be put in a wide range of devices, including operating systems other than Windows Mobile 6.
It will be available in the first half of this year for device implementations, and we expect we'll start to see volumes of handsets coming through sometime in 2008. So that's the high-level framing of what we're announcing.
Tell me more about the thinking behind it
The technology is the result of a multi-year dialogue with the operators, including partners and mobile industry associations like the GSM Association. In a lot of ways they came to Microsoft to discuss how we could bring forth a suitable technology. Windows Media DRM has a long history since 1999, including being the first pioneers of the music subscription business. So PlayReady is the result of a long dialogue with the operators about how we bring that technology to the mobile market.
Windows Media DRM did move into the mobile space with various operators, such as [US operator] Verizon Wireless with VCAST. But PlayReady represents a marked step forward in the applicability of our technology to digital goods for mobile operators.
Today we think about music and video and games, but there are all kinds of interesting services operators would like to deploy to consumers. There's enormous potential in the mobile entertainment space, and content access technology is a key enabler there, enabling operators to build differentiated offerings for consumers, and for consumers to have a wide variety of ways to access that content, whether they want to subscribe to it, or purchase it, or whatever.
What this really represents is bringing the mobile device centre-stage and allowing the consumer to do with their mobile all the things the previous ecosystem would have been able to do. Traditionally, portable devices are tethered accessories or peripherals to the PC. PlayReady brings those mobile devices out as first-class citizens, and enables it to participate directly with the services, for example subscriptions, without the PC.
Mobile seems the perfect medium for subscription music services, is it DRM issues that have held them back in the past?
Yeah, I think subscriptions are a very interesting business model, where there's a critical need for content access technology. We prefer that term to DRM. Technically they're the same thing, but content access technology really turns the lens around and focuses on the fact that what we're doing is enabling interesting opportunities for consumers, and for operators to offer innovative services.
So for subscriptions, I think China Mobile has a ringtone subscription service where you pay a flat-rate fee, so rather than purchasing ringtones one at a time, you get access to unlimited ringtones for a flat monthly fee. That's an example of a very interesting application of the subscription business model to something very popular like ringtones.
There's numerous reports that mobile content isn't growing as fast as the mobile industry expected. Do you think technologies like PlayReady will kickstart this again?
From our dialogue with mobile operators, especially in Europe, we see content access technology as a key enabler for these businesses. Mobile entertainment is continuing to grow though. The stalling you describe is more around music, where people are trying to figure out the right value proposition for consumers in the mobile music space. The reality is that things like mobile gaming are continuing to grow at a pretty good pace.
The operators are very focused on what they can deliver to the consumer in terms of mobile content offerings. Digital goods are equivalent - one copy of a digital good is the same as another copy, so if they want to offer a differentiated offering - purchase versus rental versus subscription - you need a content access technology. It's about bundling, packaging and making compelling offerings...
Will PlayReady have a role in user-generated content? That seems to be building up some steam in mobile.
There are absolutely opportunities for content access technology in the user-generated space. That's one of the benefits of PlayReady: we've added a degree of flexibility that allows us to partner with mobile operators and handset OEMs to build out new and exciting services over time, and have that fast pace of innovation that a commercial technology can really bring to bear.
Who's going to explain what PlayReady is and how it works to mobile users?
From a marketing perspective, what you should be explaining to consumers is the service offer, rather than the underlying technology. Too often, the dialogue that happens in public around content access technologies or DRM is we tend to focus on the technology, rather than the service or offering it's enabling.
So if I was a mobile operator, I'd be focusing my marketing on what I'm offering you - a music subscription service, or the ability to preview a casual game on your phone and then upgrade to a full version with one click to purchase. To consumers, the content access technology should be transparent.
For example, PlayReady allows a concept we call domains. If a user has multiple handsets, plus a PC and a laptop, and he wants the content to be seamlessly moved around those and be used at any locations, the domain feature we're introducing enables content to be licensed to you, the user, as a group of devices, rather than individual devices as it is today.
A lot of content upgrade or migration scenarios today are problematic, and people often blame DRM for not enabling that. PlayReady will allow that content to move much more seamlessly along the devices that have been authorised by the service. That's an offering decision that the operators will make, but PlayReady enables it.
How about sharing content with your friends' mobiles. Zune's been doing that in the MP3 player area, so will superdistribution be a factor in PlayReady?
Superdistribution is absolutely one of the business models we're talking about for PlayReady, and at our 3GSM booth we're demonstrating Bluetooth superdistribution on a couple of Nokia N90 handsets, which can send a music track from one to the other. It really brings home what PlayReady is enabling in terms of that P2P recommendation experience you're talking about.
We think that's a very powerful experience for consumers, and one reason we wanted to demonstrate it at the show is to prove that content access technology can enable interesting experiences for consumers, rather than what many people associate it with, which is stopping people from doing things they like to do.
So superdistribution is absolutely part of it, enabling consumers to recommend a song to a friend, and creating the subsequent business opportunity for the operator to enable the publisher to be compensated for that recommendation.
Is there a danger people will focus on PlayReady as a music-related technology, rather than the other mobile content forms?
It's about providing the flexibility to provide new and interesting opportunities to consumers. We've talked already about user-generated content, and there are other new and interesting innovative services beyond music.
Content access technology has recently been pigeonholed into this music discussion, but the reality is it's much broader. It's really about enabling digital goods and commerce between consumers and operators in a way that's very compelling, flexible and transparent to the greatest extent possible for consumers.
Last question then: what are some of the cooler non-music services you mentioned - what's got most potential?
Mobile gaming is definitely one. PlayReady will enable protection of mobile games in a way that is quite flexible. Traditionally, when you talk about music content access technology, it's about yes you can play this music, or no you can't. With games, there's a lot of interesting angles to how you would use the technology to make interesting offers to consumers.
For example, you might play the first level for a mobile game, but if you want to access higher levels, you'd have to purchase the game. Or you could license the game to the consumer for a number of total hours of playtime. So you could rent five hours of playtime, rather than a month, and you'll see this timer ticking down as you play, so you know how long you've got until you need to top up your credit. That's the kind of stuff it's enabling in mobile games.
February 26, 2007 in Applications | Permalink | Comments (0) | TrackBack
Forget the features; mobile users just want good reception, research says
Research carried out by the Forum to Advance the Mobile Experience (FAME) amongst 15,000 mobile phone users across 37 countries has concluded that what they want more than fancy, complicated features is decent voice reception.
The number one complaint from mobile users was "function fatigue". Too many features, coupled with poor explanations of how they work, are the reason.
"Pain begins at point-of-purchase as users see lack of demos, product knowledge and slow service," concluded the report.
This might sound like bad news for the mobile manufacturers, who are keen to push ever more features and functions into their handsets, but then again, we all love getting phones with the greatest features on, even if we end up only using 10% of them.
The survey was partially funded by Palm, who would no doubt tell us that their devices are very eaasy to use.
Other mobile irritations raised in the survey included the cost of service, poor battery life, and dropped calls.
February 26, 2007 in Applications | Permalink | Comments (0) | TrackBack
30 things we learned at 3GSM 2007
Phew. As ever, 3GSM was tiring both physically and mentally, with a barrage of new products and companies, plus an enormous venue to walk around. Honestly, if we believed in wearing pedometers, they'd have exploded by Tuesday.
So now the Shiny team is back in Blighty, what did we learn from this year's 3GSM? It's a chance to spot the hottest new mobile phones and technology, as well as suss out the most important mobile trends for the next 12 months. Here's our main thoughts.
1. There was no big theme this year
3GSM 2006 saw immense hype around mobile TV, with companies queuing up to proclaim it the Next Big Thing in mobile entertainment. The fact that it's since disappointed means that the lack of a single big hype this year isn't necessarily a bad thing. There was lots of buzz, but spread around a bunch of subjects, which is a healthier state of affairs.
2. Mobile social networking is a hot topic
There were lots of companies - many of them startups - promising to create MySpace-like communities for mobile. Meanwhile, the big players - the actual MySpaces, Bebos and so on - were undoubtedly at 3GSM, even if they weren't talking about their plans.
From our chats with companies like Cerkle, FunkySexyCool, Clicmobile and others, it's clear how new an area this is. People aren't sure if mobile-only social networks will succeed, for example, or whether mobile is just an add-on to existing web communities. 2007 should give some clues.
3. LG's Prada phone is better than you'd think
Don't take this the wrong way. We weren't expecting the Prada phone (right) to be awful. Just a bit gimmicky. Yet as Susi's video verdict makes clear, it looks and feels like Prada's been involved from the start. And that touch-screen is mighty purdy.
4. Mobile music is a bit rubbish
It seems us mobile users aren't as keen on downloading full tracks to our phones as the music industry would like us to be. Warner Music head honcho Edgar Bronfman Jr told 3GSM attendees that "it's expensive, it's complicated and it's slow", saying the iPhone will hopefully force operators and manufacturers to up their game.
Meanwhile, mobile firm Omnifone was trying to do just that, unveiling what it reckons is a truly mobile iTunes-beater, which it'll be running for operators around the world.
Meanwhile, the music industry continues to rumble about whether it should scrap copyright protection for digital music - if it does, it would certainly have a positive impact on the number of people downloading tunes directly to their phones.
5. Cool new handset designs
Motorola's new Z8 phone has a 'kick slider' design, which is the first handset type to sound like it should be a trick in Tony Hawk's Pro Skater. We're looking forward to Nokia launching a triple-back-kick olley grinder phone at 3GSM 2008...
6. Bring on the five-megapixel camera phones
By and large, we tried to steer clear of the really techy companies at 3GSM. After all, the chips and servers they make are only interesting to the likes of us once they're actually in products we can buy.
But a firm called OmniVision announced a five-megapixel auto-focus camera module, which it'll be flogging to handset manufacturers, and which it says is affordable enough to be put into mass-market mobile phones. We can't wait.
7. Don't hold your breath for a roll-up mobile display that can play video
Philips spin-off Polymer Vision got plenty of deserved buzz at 3GSM for its Readius roll-up display for reading e-books and RSS feeds (left). Both Susi (video) and I (interview) were impressed, although the company's goal of putting one in every mobile phone seems ambitious, given they're not expecting the screens to be capable of video for a good five years.
8. We should start getting a bit worried about mobile viruses
Worried you'll look like a n00b if your phone gets hax0red? You should be. Bubbling under the surface at 3GSM was growing concern about the possible impact of viruses in the mobile space - even if some of it was fuelled by the companies looking to flog technology to protect against them.
McAfee claimed at the show that there are now around 350 mobile viruses, worms or other malware, and also said that 83% of mobile operators have been hit by mobile infections.
9. Next-generation phone interfaces will look amazing
We swung by the NVIDIA stand to check out some of the demos running on the company's new mobile chipsets, which will be making their way into millions of handsets in the next couple of years.
One demo featured a user interface for phones that included multi-tasking windows, a 3D interface with snazzy transition effects, and 'fully accelerated translucent window compositing'. Want to know what that is? Watch our video.
10. The operators need to sort out their data-tariffs
If we're all going to be downloading music, video and games onto our phones from sources other than the operator's own portals, we don't want to be paying through the nose in data charges. Yet although T-Mobile and 3 have launched 'flat-rate' tariffs in the shape of Web'n'Walk and X-Series, the other operators are dragging their heels a bit.
Who wants to download a music track if it's going to cost you an extra £3 in data charges? Or, as Yospace CTO David Springall pointed out to us, who's going to upload their cool cameraphone video to YouTube if it costs them £12 to do it? Even Nokia and Sony Ericsson united to criticise the operators' complex tariffs at 3GSM this year.
11. Transformers RAWK!
The Fast And The Furious: Tokyo Drift might be the best mobile game of 2006, according to 3GSM's Global Mobile Awards judges, but I'm more excited about the chance to play as Optimus Prime in the upcoming Transformers mobile game. Even if it is a bit unwise to turn into a truck midway through a platform game.
Mobile games were a bit quiet at 3GSM, with only a few publishers booking their own stands to show off new stuff. However, there's a quiet momentum building behind smartphone games - for example with a new Symbian version of Project Gotham Racing.
12. We still can't tell the difference between all the mobile VoIP companies
There are loads of startups aiming to be the mobile Skype. And speaking as a consumer, it's hard to a.) tell them apart, and b.) figure out why we shouldn't just wait for Skype to roll out a mobile application that provides ALL the features you get on the desktop version.
Rest assured, Tech Digest is going to be looking at this whole area very soon, to figure out who's who and what it's all about. For now, we remain confused. Which is why we haven't raced to sign up to any service.
13. Mobile TV is still underwhelming
Research firm M:Metrics surveyed 22,000 European mobile users before the show, and found that former mobile TV viewers now outnumber current mobile TV users. 45% of the people who've turned off say pricing issues were a factor, while 24% cite concerns over service quality and reliability.
From the technical demos we saw at 3GSM, mobile TV will be great. One day. But for now, it's provoking a lot of people who are interested in watching programmes on their phones to switch off.
14. Mobile blogging is growing, with photos and videos the focus
The problem with moblogging was always the assumption that people would type posts on their mobile keypad to upload. However ninja your texting skills are, it's not very appealing.
However, talking to a couple of blogging tech providers at 3GSM (including Motorola), people have twigged that moblogging is more about instant posting of photos and videos as (or just after) you capture them. Which when you think about it, makes way more sense.
That said, the Shiny massive are also converts to SpinVox's Spin-my-Blog technology, which converts your voice blatherings into proper text posts. So wordy moblogging could make a comeback soon.
15. If you want a phone with a full keyboard, you're spoilt for choice
All the manufacturers had the QWERTY bug at this year's 3GSM, including the usual suspecs (HTC), but also the likes of Nokia, Motorola and Toshiba. We blame the rise of mobile email.
16. It's quite seedy to hang around a stand leching on Russian booth babes
Although, yes, it's probably even worse to film them. Sorry about that.
17. YouTube and MySpace have work to do on mobile
The two biggest Web 2.0 brands clearly see mobile as an important part of their future, but mobile types aren't convinced they've got their strategy right just yet. YouTube has signed deals with Nokia and Vodafone, but mobile video-sharing site Yospace reckons it still sees mobile as simply a case of shoving its web vids onto phones.
Meanwhile, social networking firm Clicmobile warned MySpace that it needs to get mobile right, or it could die! The fact that these two companies' are in some form rivals to MySpace and YouTube doesn't mean their views should be written off, either. Figuring out what will make a great MySpace or YouTube mobile service will be one of the biggest challenges in 2007. We're sure it's possible.
18. Don't spunk all your new product announcements the week before 3GSM.
It might mean Susi can shoot videos on your stand without being jostled by 717 men in suits, but it doesn't give her much to talk about...
19. Thin is in
The fashion industry may be (reluctantly) booting underweight models off the catwalk, but Size Zero phones go from strength to strength. Top dog at 3GSM in the 'looks really cool even though you have a nagging suspicion you might end up accidentally snapping it in your back pocket' stakes was Samsung's U100 (left).
20. Us Brits like a night at the movies
And we use our phones to do it too. M-Spatial chose 3GSM to release its latest research on what local services UK mobile users search for using their phones. Cinema was the most popular category, followed by Fast Food, Drinking and Taxi. No, Museums, Opera and Bowling Greens didn't make the Top 10...
21. Mobile GPS navigation is buzzing
Also in evidence at the show was mobile navigation technology, whether applications for phones from the likes of Telmap, TeleNav and ALK Technologies, or GPS-enabled devices from Garmin, BlackBerry and Nokia.
Right now, it's mainly about providing the sort of turn-by-turn driving directions that you'd get in a regular satnav device, but the real potential is in using your mobile's data connection to provide live traffic info and updates, or at some point in the future, tying into mobile social networks (companies like Clicmobile and CityNeo are already looking to do this).
22. Techy mobile companies have a keen sense of irony
At least, I hope that's the case. How they come up with stand slogans like 'Shattering Tomorrow's Boundaries of Mobile Antenna Specification Solutions, Today!' if they're not having a laugh is beyond me.
23. Windows Mobile is gearing up for another big push
Microsoft launched Windows Mobile 6.0 at 3GSM, with all manner of on-stand demos showing off its new features, which we'll be looking at in more detail in the weeks ahead.
But equally importantly, Microsoft has signed up the likes of LG, Toshiba and HP to make Windows Mobile phones, with the first handsets using the new OS set to appear in the second half of this year, including some from previous licensors like HTC.
24. Creating your own mobile TV channel is more fun than watching what the operators are serving up
If mobile is such a personal device, why do I have to just watch simulcasts of terrestrial or digital channels, hmm? Some companies are exploring DIY TV, where you create a channel of video content to watch on your phone. One example is Vpod.tv, who'll have an interview going up on Tech Digest early next week.
Meanwhile, Dutch firm TNO unveiled a new tech called Farcast which works the other way around, taking video from your phone and turning it into a web-based TV channel.
25. DVB-H mobile TV is still frustratingly far away in the UK
We want it. We want it now. But despite the announcement of cool DVB-H handsets like Nokia's N77, don't expect to see them on sale here unless the powers-that-be in the UK broadcasting and mobile industries figure out how and when to roll the technology out here. Bah.
26. You can finally get Flash Lite content on your phone
You know Flash - it's ubiquitous on the Web. Adobe has had the Flash Lite tool for mobile phones for some time, which can be used for rich games and applications. Trouble was, nobody was really selling them, so you had to frequent developer forums to find stuff to actually put on your phone.
That's changing. At 3GSM, Adobe signed a deal with website Handango, which will be one of the first to sell Flash Lite content to mobile users. Hopefully more will follow.
27. Short films on your phone are cool
At 3GSM, the people behind the Sundance Film Festival unveiled five short films shot especially for mobile, which were immediately made available for download to mobile users.
You can have a gander by texting FILM to 07624 807 811, to get sent a link to their WAP site. Better still, you can freely share them with friends via Bluetooth. The idea of sitting down for three hours to watch King Kong on a phone is horrendous, but short, arty movies like this should find a healthy audience.
28. We quite fancy a simple mobile phone
All these cutting-edge whizzy multimedia handsets can get a bit much at times. Remember the old days, when your phone could make voice calls, send texts and.. well, that was it. Those days don't have to be in the past.
The mobile industry is putting lots of effort into low-cost handsets too, albeit mainly for countries such as India and China, which are expected to provide explosive mobile growth in the coming years. Motorola's F3 won an award at the show for being the 'Best Ultra Low Cost Handset', for example.
If you're thinking of going retro, Tech Digest's recommendation is the newly-announced Nokia 3110 Classic, which is a replacement for the classic 6310i. Ashley liked the big buttons. "If your dad wants a phone..."
29. Touch-screen phones are easy to use
Not sure about how you'd get on without a keypad? Soon you'll have the opportunity to find out. Besides the LG Prada phone, and of course Apple's iPhone, 3GSM also saw the debut of Samsung's F700, which admittedly also has a slide-out keyboard for messaging. But it's the screen that caught Ashley's attention, even from behind a glass screen.
Touch-screen phones aren't just about slinkiness. As mobiles try to be all things to all people - music player, TV, web surfing device etc - the traditional keypad interface is struggling to keep up. Touch-screens mean more flexible user interfaces able to adapt to whatever you're doing on the phone at the time.
30. Everyone thinks mobile advertising will be big. Nobody knows quite how it'll work
The advertising industry loves the thought of putting ads on phones. Not least because the young cool hipsters it likes to target aren't as susceptible to TV and print ads. Along with online advertising, mobile is the new buzz area. Trouble is, nobody's quite sure what kind of mobile advertising will work well, and what us users will put up with.
The mobile phone's a personal device, so any unwanted ads will feel doubly intrusive. Yet at the same time, the mobile industry sees adverts as a way to make mobile entertainment cheaper - or even free - to make more of us use it. Which would certainly solve those worries over mobile TV pricing (see earlier).
At 3GSM, there was lots of talk about mobile ads, but not that much action yet. 2007 will see a big growth in the sector though, whether it's free mobile games with ads on the loading screens, banner ads on your operator portal, or the Crazy Frog bursting into your voice calls every three minutes singing his latest ringtone. Okay, not that last one. Well, I hope not...
February 26, 2007 in 3G handsets, Accessories, Applications, Handsets, Network news | Permalink | Comments (0) | TrackBack
MySpace may "die fast" if it doesn't get mobile social networking right
Us Brits will soon be able to access MySpace on our phones – well, we will if we're on Vodafone, anyway, as the two companies have signed an exclusive deal. But is it that important that MySpace launches a mobile version?
Apparently so. Alex Kummermann of mobile social networking firm Clicmobile reckons that it's essential to MySpace's continued survival. "Big social networks are like mushrooms: they grow very fast, but they die very fast too," he tells Techspace.
"MySpace is not as attractive as it was one year ago - some users have moved to Facebook or whatever. The challenge for MySpace is to keep the user base from moving to other websites. A good mobile strategy can help in that, but if they miss the mobile move, they might die quite fast."
That said, it's not as if MySpace's rivals have been noticeably quicker to launch decent mobile versions, so News Corp's mega-community won't be going down the tubes just yet. Read the full interview at Techscape.
February 26, 2007 in Applications | Permalink | Comments (0) | TrackBack
ShoZu launches automatic Flickr and YouTube geotagging for your mobile photos and videos
There are plenty of people out there geotagging their photos (uploading info on the location they were taking) already, but it takes a bit of knowledge. However, mobile application ShoZu has just added a feature that automatically geotags your photos and videos before uploading them to Flickr, YouTube and various other Web 2.0 services.
You need a GPS-enabled phone like the Nokia N95 to use it, mind, to get an accurate latitude and longitude for where you captured the photo or video clip. For Flickr users, the application will also automatically add your geotagged photos to your Flickr map.
(via Techscape)
February 26, 2007 in Applications | Permalink | Comments (0) | TrackBack
3GSM 2007: FunkySexyCool is like MySpace meets Am I Hot Or Not... on your phone
Few of the mobile social networking companies at 3GSM are offering users prizes for being attractive. One who is, though, is FunkySexyCool, an Australian mobile community with over 200,000 users posting profiles and voting on one another's purdyness. The company just signed a deal with a company called Hands-On Mobile to bring it to the UK.
Hands-On has also announced its own YouTube-beater, a mobile service called Phame TV that lets users upload video clips from their mobile, and then get a cut when other users download them for 20p a pop. Find out more about both FunkySexyCool and Phame TV over on Techscape's interview with Hands-On's Eric Hobson.
February 26, 2007 in Applications | Permalink | Comments (0) | TrackBack
3GSM 2007: Motorola wants to get everyone blogging
The big handset manufacturers aren't just focused on music, TV and signing deals with trendy fashion houses to get some free Prada gear, y'know. Really.
On its stand at 3GSM, Motorola was showing off its new mobile blogging application. It'll sit on a range of Moto phones from later this year, allowing you to automatically upload photos and video to various blogging/photo-sharing/video sites.
In that sense, it's similar to the ShoZu application that's been around for a while now. But at least Motorola is making its application work with a range of different services, which contrasts with Nokia and Sony Ericsson's strategy of signing individual deals with, say, Flickr, Blogger and Vox.
Read more over on Techscape.
February 15, 2007 in Applications | Permalink | Comments (0) | TrackBack
3GSM 2007: NVIDIA's GoForce 5500 demonstration next-gen mobile interface
To see some of the properly futuristic stuff at 3GSM, you have to seek out the technology companies. On its stand, NVIDIA was running a bunch of demos, including one showing a next-generation mobile interface, powered by its GoForce 5500 chipset.
The demo shows a mobile screen switching between video, photos and gaming with all manner of spangly visual effects. How soon will this sort of UI make its way into handsets you can actually buy? That's down to the mobile makers to sort out.
February 15, 2007 in Applications | Permalink | Comments (0) | TrackBack
Symbian not threatened by the iPhone
CEO of Symbian, Nigel Clifford, has said that he sees no real competitive threat from Apple's iPhone - in fact he welcomes their entry into the mobile market, particularly in the US.
In a press conference at 3GSM, Clifford also said that Symbian are looking to bringing advanced phone capabilities to midrange mobile phones.
"People think of smartphones as something big, ugly, and expensive. It's time to lay to rest that myth," he said.
He also noted four factors that have come together over the past six months that should lead to a boost in the market, including falling prices, more broadly available mobile services, greater penetration of mobile broadband, and improved devices.
Symbian are obviously highly optimistic about the future, and with a 73% stake of the global mobile operating system market, compared with Microsoft's 4.5%, and Apple's currently non-existent share, it's hardly surprising.
February 15, 2007 in Applications | Permalink | Comments (0) | TrackBack
Microsoft PlayReady: brand new DRM for mobile devices
Microsoft have announced that they've been working on yet another Digital Rights Management (DRM) system. PlayReady is a new 'multimedia content access technology optimised to meet the needs of mobile operators and handset manufacturers for digital entertainment and commerce.'
In other words, plenty of lovely restrictions put in place to stop us evil consumers doing what we want with content downloaded to our mobile devices. Just like on a PC.
Many leading mobile operators have already signed up to include PlayReady technology, including O2.
PlayReady is the result of extended dialogue with the mobile industry, and will support a wide variety of business models, including subscription, rental, pay-per-view, preview, and super-distribution. Formats supported include WMA, AAC, WMV, and H.264.
Allegedly, "Microsoft PlayReady enhancements make it easier for consumers to move their content between their devices, giving them a new level of freedom with their digital content." We'll have to wait and see about that one.
PlayReady is backwards compatible with Windows Media DRM 10, and Microsoft will also provide an interoperability programme so content can be shared with other qualifying DRM and content protection technologies. Quite how these qualify remains to be seen. I wonder if Apple will get a look in (if they're still using DRM of course)
"Our wireless partners worldwide asked for a single system to power a growing array of business models and consumer scenarios — the result is Microsoft PlayReady," said Amir Majidimehr, corporate vice president of the Consumer Media Technology group at Microsoft. Ooh goodie - a mobile Microsoft monopoly.
"Microsoft PlayReady technology will help accelerate deployment of our entertainment services, which we see growing in importance for consumers this year," said Russ Shaw, director of Capability and Innovation at O2 UK. "Protecting content while keeping it easily accessible by consumers is a careful balance, and Microsoft's digital media expertise and experience is critical to making this a reality."
February 15, 2007 in Applications | Permalink | Comments (0) | TrackBack
3GSM 2007: Nokia to cooperate with YouTube over mobile video
Nokia has announced that it will cooperate with Google's YouTube and allow its mobile phone users to access YouTube on their handsets. A new version of the YouTube website, called YouTube Mobile, will be accessible from a user's mobile web browser.
Good news, though mobile network operators also need to allow access to such services.
February 15, 2007 in Applications, Video news | Permalink | Comments (0) | TrackBack
3GSM 2007: Microsoft claim signups to Windows Mobile 6
Microsoft, who officially launch
Windows Mobile 6.0 at 3GSM this week, have claimed that several mobile phone manufacturers have signed up to use the new incarnation of their mobile operating system.
LG Electronics, Toshiba and HP will make smartphones that use the new OS, though neither have made Windows Mobile devices before.
Microsoft say that the first devices using version 6 of their OS will be available from the second half of 2007.
It's thought that Toshiba and HP may be able to leverage their position in the PC marketplace to sell their Microsoft-enabled phones to their existing computer users.
February 15, 2007 in Applications | Permalink | Comments (0) | TrackBack
3GSM 2007: RIM launches BlackBerry 8800 with BlackBerry Maps
Research in Motion has launched the BlackBerry 8800 - the first of the company's full QWERTY keyboard devices to feature a trackball design based on the Pearl handset.
The 8800 is a quad-band GSM/GPRS/EDGE device with Bluetooth 2.0 and a 320 x 240 display with "vibrant colour" - good enough to view detailed directions on the bundled BlackBerry Maps application, a handy tool that ties in with other applications - find someone in your address book and Maps will show you how to get to them.
Other features include a music player (AAC/MP3) and video player, with files stored on microSD card (just 64MB of on-board memory). There's also a speakerphone with built-in noise-cancellation technology, voice-activated dialling and a talk time of up to five hours.
Expect it on the shelves this month, pricing and networks to be confirmed.
Via The Register
February 15, 2007 in Applications, Handsets | Permalink | Comments (0) | TrackBack
3GSM 2007: Will MusicStation be a mobile iTunes beater?
That's certainly how Omnifone, the company behind the new mobile music service, has been spinning it in a series of pre-briefings to journalists this week.
MusicStation is a music subscription service for mobile phones, where you pay £1.99 a week for unlimited downloads of songs to your handset over the air via 3G or 2.5G, although there is a £2.99 a week option which also includes downloads to your PC or Mac.
Omnifone announced the service today, but it'll be offered by mobile operators, with 23 having signed up already, including at least one in the UK, thought to be Orange or Vodafone.
There's a certain amount of hype around the announcement - Omnifone says it's the first time 2.5G subscribers have been able to download full songs over the air, despite O2 having done this in the UK several years ago.
However, Omnifone was bullish when it talked me through the new service, pitching it as a direct rival to Apple's iPhone'n'iTunes combination.
"Apple's iPhone announcement has shaken up the mobile industry," says co-founder Rob Lewis. "It's created a lot of concern among the operators and handset manufacturers in Europe. Apple is looking to take a significant amount of market share from the manufacturers, while the operators see it as taking them out of the loop in terms of full music track sales."
Hence MusicStation, which Lewis says will offer an iTunes-like experience on 75% of phones available right now, rather than just one. It's an application that'll come preloaded on phones sold by participating operators, although on certain phones you'll also be able to download it to your handset.
But hang on a minute. Most operators are already selling full music tracks on their portals. Lewis says that MusicStation is designed to be complementary to this, rather than compete. However, he's not exactly brimming with praise for what the operators are doing already.
"Most mobile operators are aware that their WAP service doesn't look like a Rolls Royce product compared to the iPhone," he says. "Our service is complementary to that."
MusicStation WILL include digital rights management (DRM) technology within the application, to keep the record labels happy and ensure users can't pass on songs willy-nilly. Sorry Steve Jobs, this pesky DRM malarkey won't go away just yet.
But perhaps the most exciting element of MusicStation is the community aspects, which include charts of the tunes that are being played the most by users, the ability to create playlists which other MusicStation users can view, and send messages back and forth recommending tracks, albums and playlists.
There are also other connected features. "We're constantly holding on the server details of your favourite music, playlists, friends and your personalised tastes," says Lewis. "If you break your phone, or have it stolen, you can go into your Vodafone shop, get your new MusicStation handset, and when you connect to the network, all your favourite tracks and playlist data will be back."
MusicStation will also include a personalised news service, where you can receive messages from artists that you've opted into (say U2, or Kylie Minogue) giving info on gig dates, ticket sales and new releases. On paper, MusicStation sounds ace – the application itself will hopefully be on show at 3GSM this week so we can get an idea of whether it lives up to it in practice.
But one thing is niggling me. Is iPhone really such a big threat to the mobile manufacturers and operators? After all, it's expensive enough that it'll be a niche, even if Apple does sell 10 million of the devices. So why should the mobile operators rush to adopt MusicStation over their own services?
"Apple is looking to take as much market share from the manufacturers as possible without doing anything to support the existing supply chain," says Lewis. "The mobile industry, be it manufacturers or the operators, is desperately keen to make sure consumers have an alternative choice that's differentiated."
It sounds great. Let's hope it's not too long before us Brits get to try MusicStation out, to see if it really is an iTunes-beater.
Omnifone website
February 15, 2007 in Applications, Music | Permalink | Comments (0) | TrackBack
Nokia offers free mapping software for mobile devices
Nokia has annouced that its smart2go mapping and navigation platform will be made available free-of-charge for anyone with a compatible mobile handset to make use of.
Initially, the software will work on Nokia phones, and smartphones running the Windows Mobile OS, with Nokia planning to roll out the software to most other major mobile operating systems in time.
It will be pre-installed on all future N-Series multimedia computers under the name "Nokia Maps".
Featuring 15 million points of interest, with mapping and routing of over 150 countries and turn-by-turn satellite navigation in over 30 countries, the system will also allow users to send favourite location information by MMS, Bluetooth, infrared, or e-mail. Maps and routes can also be saved, and map screen shots added to their gallery.
Brand name companies will also be able to place their icons on these digital maps.
Nokia must have seen the potential, and threat, of services like Google Maps being used on mobile devices, and obviously wants a piece of the action. Yes, it's a useful application, and by installing it as standard on future handsets, and making it free to everyone else, they'll likely get many people using it, and be able to generate more revenue. Smart move.
February 15, 2007 in Applications | Permalink | Comments (0) | TrackBack
HSDPA will dominate mobile broadband, WiMax to go niche
Broadband on mobile phones will continue to grow in popularity as coverage and speed improve. A new study by Arthur D Little suggests that HSDPA will become the dominant method of delivering high-speed Net access to mobile devices, receiving the most investment over the next 5 years. WiMax, on the other hand, will be a niche player.
HSDPA is seen as a natural progression from GSM and UMTS for those operators already running 3G networks. It is a less risky and better understood method of achieving mobile broadband speeds close to that of first-generation fixed broadband services.
Michael Natusch, head of Arthur D. Little's UK TIME (Telecoms, IT, Media and Electronics) practice, said: "The momentum in HSDPA deployments has been stimulated by competition from other broadband wireless technologies and by the prospect of competition from mobile WiMax. However, there is as yet no convincing real-world evidence of the actual relative performances of these technologies in large scale deployments. Nevertheless, it is likely that these two technologies will achieve comparable levels of performance in typical real-world situations, contrary to the notion that mobile WiMax should be regarded as a "Killer" technology."
The survey shows that WiMax could achieve a greater theoretical peak in data transfer rates than current HSDPA technology can - maybe 4 to 5 times as much. However, WiMax coverage from a single base station is lower than that of HSDPA.
The study claims to assess all the factors, strategic, competitive, commercial, regulatory and political as well as technological that influence operators' choices of wireless network technology. Whilst other articles have concluded that WiMax will wipe the floor with HSDPA, this study suggests that HSDPA is more likely to gain widespread adoption.
(Via Cellular News)
February 15, 2007 in 3G handsets, Add-ons, Applications | Permalink | Comments (0) | TrackBack
iType rich text system to be available on Symbian OS
iType is a system from Monotype Imaging that generates scalable, multilingual, and, most importantly, legible text on consumer devices. It's already installed on handsets made by three of the world's largest handset manufacturers, and now it is to be made available in the widely-used and popular Symbian OS, meaning it could find its way onto more.
iType works well on devices where display space is at a premium, such as mobile phone screens. iType font engine version 3.0 supports a patent-pending SmartHint technology that allows for high-quality display of East Asian characters scalled to small sizes. The technology combines new methods involving character fine-tuning and compression/decompression techniques, without the necessity to incorporate embedded bitmaps to handle the clear display of small-sized text.
An advantage of this system to that it's now possible to use fonts that have been specifically designed, giving the possibility of personalising text in the same way that ringtones and wallpapers are.
Below is a picture that demonstrates the 'before' and 'after' effect of using iType over a standard display.
February 15, 2007 in Applications | Permalink | Comments (0) | TrackBack
Orb Networks launches its own mobile YouTube features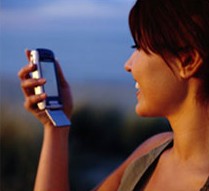 It's not just Vodafone looking to offer YouTube to mobile users. Orb Networks has unveiled a new feature in its placeshifting MyCasting service. The feature lets users share internet videos form their PC with friends' mobiles, sending links as text messages.
The new feature is only available in beta form to Orb's US users at the moment, but given Orb's partnership with UK mobile operator 3 for its X-Series handsets, hopefully it'll come here soon.
MyCasting users can send YouTube vids to their phones, but also clips from Google Video, DailyMotion and Yahoo's video service. "We're breaking out internet video sharing from the PC only and onto the mobile phone," says Orb boss Joe Costello.
"Think about how you typically find out about an Internet video - your friend pings you on IM or sends you an email with a link so you can watch it. Orb takes that spontaneous moment of sharing to another level - you send a text message with a link to the video from your PC to your friend's mobile phone. They click and watch anytime, anyplace."
Interestingly, Orb is pitching the new feature as "another way for consumers to bust a bigger hole through the walled garden" of mobile operators, despite the fact that it's working with 3 over here to do just that. Vodafone's deal with YouTube, announced earlier today, offers a similar promise of being able to share your favourite videos with friends, albeit only if they're also on Vodafone.

Orb MyCasting
February 15, 2007 in Applications | Permalink | Comments (0) | TrackBack
Microsoft launch new version of Windows Mobile
Microsoft have unveiled version 6 of their Windows Mobile operating system, and surprise surprise it looks a bit like Vista. It won't be available until the second quarter of 2007, and new smartphones and PDAs will have the OS installed from the second half of 2007.
It will feature the ability to view e-mails in their original HTML format with live Web links, and include Windows Live Messenger allowing instant messaging with more than one person at a time, and recording and sending of voice notes.
Users will be able to view, navigate and edit Office documents without affecting their tables, images or text. WM6 will also feature new security.
Not much more information at present, but Microsoft plan to unveil the OS properly at next week's 3GSM exhibition.
February 15, 2007 in Applications | Permalink | Comments (0) | TrackBack
Oral blogging becomes a reality thanks to Spin-my-Blog
SpinVox, who already has expertise in voice-to-text messaging services, today officially launched their Spin-my-Blog 'voice-to-blog' service that allows anyone to create blog entries simply by talking on their phone.
The service should work with any mobile handset and network, and means that bloggers don't even need to have PC or web access to put an article up on their blog. They also avoid fiddly and limited text messaging. Simply by calling a standard telephone number and speaking the text they want blogged, the software converts their voice and posts it immediately on their chosen blog platform.
The service currently appears to work with Blogger, LiveJournal, and Vox, though there's also a 'generic' option which may well offer integration with other systems. It makes use of SpinVox's voice message conversion system (VCMS), developed in 2003 and working in their Voicemail-to-Text service online since 2005. There's nothing to upgrade or download. Users are simply given a Spin-my-Blog phone number which is automatically connected to their blog.
It opens up greater possibilities in social networking and citizen journalism, allowing anyone to call the dedicated phone number for a particular blog, and add an entry to it (with permission, of course).
Spin-my-Blog has already undergone extensive trials and is can be tested at the SpinVox blog. Here's an interview with Daniel Doulton, co-founder and VP of strategy and development at SpinVox soon, and get a better idea of the potential of this exciting new service.
February 15, 2007 in Applications | Permalink | Comments (0) | TrackBack
3GSM 2007: Five reasons to be cheerful about Barcelona's mobile expo
Next week is when the mobile industry decamps to Barcelona en masse, to launch their new products, talk shop, and send shamefaced flowers to their other halves (it clashes with Valentine's Day, see).
3GSM 2007 looks like being the biggest yet, with all the big mobile firms getting set to show off their wares. Tech Digest will be there, roaming the exhibition nosing out the latest mobile phones, technology and content amid the hubbub. So what can we expect from this year's show? Here's our predictions for 3GSM 2007:
1. Shiny new handsets a-plenty
The likes of Nokia and Sony Ericsson release so many new phones a year now that they have launches throughout the year, but 3GSM is still a major event for every mobile manufacturer, so we're guaranteed a bunch of new phones. Expect some slinky music handsets for starters, along with the next generation of camera phones. Plus someone's bound to demonstrate their zeitgeisty credentials with a silly stylish fashion phone.
2. Web 2.0 goes mobile
This is an ongoing trend, but expect the mobile internet to be big news at 3GSM 2007, hopefully with announcements from some big web firms as well as the mobile industry itself. Social networking should make a splash, while Google, Yahoo and Microsoft may have something to say about how they're mobilising their web services and communities. 3GSM is also a good place to find the small technology companies who'll be driving the next wave of Mobile 2.0 services, before they're bought up by bigger players.
3. Content is King
Admittedly, you could have used the above cliche about any 3GSM from the last few years, but in 2007 it could actually be true. We've got to do something on those powerful new "multimedia computers" after all. Every year, the number of content companies exhibiting at 3GSM grows, and 2007 will be no exception. Games, music, video/movies and gambling will all figure highly, while experienced 3GSMers will be keen to see if the mobile porn companies are still touting eye-poppingly gynecological photos on their stands.
4. VoIP on your phone
A dark horse, this one, considering the 78-odd companies claiming to be the future of mobile VoIP. But 3GSM 2007 will at least offer some clues as to who's offering free calls from your mobile now, what the restrictions are – and perhaps more pertinently what the mobile operators are going to do about it.
5. Secret squirrel stuff
3GSM is about far more than the exhibition floor itself. It's about suited execs getting together in Barcelona hotel rooms and cafes to sign deals and plot the future for the industry. For example, it's been reported that at 3GSM 2007, mobile operators including Vodafone and O2's owner Telefonica are getting together to discuss creating a joint mobile search engine to rival Google and Yahoo. We can't promise to be the fly on the wall at that meeting (unless our bluebottle disguise comes through in time), but we will have our nose to the ground sniffing out stories at the show. Check back next week for live posts from Barcelona.
February 15, 2007 in Add-ons, Applications | Permalink | Comments (0) | TrackBack
Is it a book, or a bunch of text messages? IT'S BOTH!
Fancy reading a book that's all about a Finnish IT executive who resigns to travel the world? Okay, so it doesn't sound that appealing (and anyway, we're still ploughing through the Jodie Marsh autobiography).
Nevertheless, 'The Last Messages' by Hannu Luntiala is a groundbreaking book. Why? It's written entirely in text messages. 1,000 of them, in fact. They're the fictitious messages sent and received by the hero while on his global jaunt.
You need a working knowledge of Finnish to read the book at the moment, but its publisher Tammi is apparently considering translating it into other languages.
(via CNN)
February 15, 2007 in Applications | Permalink | Comments (0) | TrackBack
t+ diabetes system - control diabetes with your mobile phone
When you thing of the extra functionality a mobile phone offers, it's usually in the area of entertainment. But a new diabetes management for mobile phones could change that.
Around three million people in the UK suffer with diabetes and need to maintain healthy blood glucose levels, limiting the onset of long-term, debilitating complications, including heart disease, kidney failure, coma, amputations, blindness and impotence. t+ medical has pioneered a way to help people take control of long term conditions by turning a mobile phone into a personal healthcare management system.
The t+ diabetes system gives people instant personal feedback, helping them to spot day-to-day fluctuations that can have a devastating long term impact. The data is also transmitted to a website for detailed analysis and remote monitoring by a nominated healthcare professional and the t+ Specialist Nurse.
"Essentially it's a self-management tool, but because we can see patient readings on a secure website, we can advise on changes in insulin dosage without having to ask patients to come into the surgery," explains Dr Jeremy Wheeler, GP. "Especially when you're newly diagnosed with diabetes, it's very reassuring to know that your GP or practice nurse is monitoring your progress. Being able to check patients' readings remotely and give them a call with advice is a big plus."
January 24, 2007 in Applications | Permalink | Comments (0) | TrackBack
Criminals eye up mobile phone banking
New research from The Tower Group suggests that criminal gangs are now looking to target mobile phone banking services, the goal being to infect or compromise a mobile device in order to steal money from legitimate users.
Targets would most likely be smartphones or wireless PDAs that act as replacements for credit or debit cards. Bob Egan, Chief Analyst at Tower Group, said that over 200 mobile viruses had already been identified and that number is doubling every six months.
"The success of mobile banking and payments, as well as the concept of the mobile wallet, will be measured against the industry's ability to effectively contain the malware problems to a level that is at least on par with that of the existing internet channel. Now is the time for IT managers and line of business heads within institutions to take action to protect both their companies and customers from mobile malware," he said.
Related stories: xVista develops UK's first portable iris scanner | Alliance & Leicester to introduce mobile phone banking next year
January 24, 2007 in Applications | Permalink | Comments (0) | TrackBack
GpsGate.com mapping portal lets you share your location from Windows laptop/Pocket PC
Franson Technology has launched GpsGate.com, a GPS mapping portal that allows anyone with a Windows laptop or Windows-based Pocket PC device to share their location with anyone they have approved to 'spot' them online.
It's aimed at friends or colleagues who want to 'synchronise their lives for work or fun'. No longer will you have to rely on old-fashioned methods of coordinating your mates - "Meet at the Grey Horse at 7.30" - for now you can simply log in to GpsGate.com and see your friends' positions on a map, or a satellite image provided by a Google Earth plugin.
The GpsGate software costs US$29.95, with free access to the GpsGate website. Of course, your device needs to be GPS-ready, or have access to a GPS unit. GPSGate allows you to use Garmin USB GPS receivers with standard GPS applications.
In the future the company plans to add business tools to GpsGate.com, such as the ability to track delivery vans.
Related stories: Solar Powered Bluetooth GPS | CES 2007: JVC HDD in-car GPS unit and DVD player | CES 2007: LG gets into GPS navigation market
January 24, 2007 in Applications | Permalink | Comments (0) | TrackBack
NAMM 2007: ChordGenie intelligent chord finder for guitarists
Inigma Media has released their ChordGenie guitar chord finder that works with any Java-enabled mobile phone.
It features over 15,000 chords, and offers a much faster way to finding chords than using a book. Chords can be found in standard or alternate tuning, in any position on the fret board. The display shows each chord and its fingering. Slash and power chords are also included. It can be customised for both left and right-handed players, and for the guitar, banjo, mandolin, ukulele, and tenor guitar.
The software also includes a metronome, pitch pipe tuner, and a songbook feature allowing users to bookmark chords.
The Chord Builder function allows users to build up their own chords, and can act as a great educational tool.
It costs just £4.99 and can be downloaded over the air or to a PC. A trial version is available at chordgenie.com.
(Via Modern Guitars Magazine)
January 24, 2007 in Applications | Permalink | Comments (0) | TrackBack
Brit Awards 2007 gets set for live text voting
Well, it was only a matter of time, I suppose. This year's Brit Awards will be the first to feature live text voting on the night itself. Sadly, this doesn't mean you can text abuse from your sofa to get Oasis hustled off-stage early during their show-closing hits medley. Although it's a thought.
Instead, viewers of the live TV broadcast will be able to vote during the show for the Best British Single. There is a webpage telling you how it'll work, but at the time of writing, it's just throwing up a friendly Apache Tomcat HTTP Status 404 message on my computer (Mac/Firefox), which doesn't bode well.
Nevertheless, the Brits promise to be one of the most high-profile SMS-voting events yet. Although the danger of relying on keen texters is that Crazy Frog will hop away with the prize...
January 24, 2007 in Applications | Permalink | Comments (0) | TrackBack
Samsung SCH-W559 touchscreen mobile phone first to offer tactile feedback
Immersion Corporation have announced that the Samsung SCH-W559 is the first touchscreen mobile phone to use their VibeTonz technology to provide tactile feedback to the user.
The phone, which uses a large 260,000 colour QVGA LCD touchscreen display to replace the mechanical keypad (sound familiar?), will actually receive tactile cues when they press graphical onscreen controls. The response can be customised to one of five feedback profiles.
The VibeTonz system allows the buttons displayed on screen to feel more like real mechanical ones, and can also improve usability when controls are obscured by fingers, or are hard to see due to glare. It can also be used to make the phone more personal, for example, for a loved one's message to arrive feeling like a beating heart, or for a movie trailer to draw you into the exciting motorcycle chase by letting you feel engine acceleration.

It works by exerting precise, high-speed control over the vibration actuator with unprecendented subtlety and dynamics.
"Our VibeTonz System can provide mobile device manufacturers with an inexpensive enhancement to touchscreen operation," explains Immersion CEO Vic Viegas. "It also provides a platform for a wide range of additional features that can add fun, engagement, and improved usability to mobile devices."
The phone itself looks destined for the Chinese market, at least initially, but this sounds like a great technology that could well find its way into other mobile devices.
January 24, 2007 in Applications | Permalink | Comments (0) | TrackBack
Research shows energy cost of mobile broadband solutions
It sounds obvious when you think about it: like everything else, running a mobile broadband service uses up energy.
Industry experts have warned that the energy required per subscriber will significantly increase with the widespread rollout and usage of mobile broadband. ABI Research have said that mobile operators will need to move away from traditional cellular-only technology and make greater use of WiMax and metro wi-fi solutions.
They reckon that energy costs are the third most significant operating expense for mobile operators.
Based purely on coverage, they also found that WiMax is twice as cost-effective as WCDMA, whilst metro wi-fi is fifty times more cost-effective.
Their study also forecasts the growth in total energy consumption arising from mobile broadband service delivery from 42.8 billion KWh in 2005 to 124.4 billion KWh in 2011, most of which will be attributable to the Asia Pacific region.
Read more about ethical consumerism at our sister blog Hippy Shopper
January 24, 2007 in Applications | Permalink | Comments (0) | TrackBack
CES 2007: SideShow ain't just for laptops
We checked out the ASUS w5fe notebook PC the other day, which uses Vista's new SideShow system to allow you access to things like music, photos, contact information and more, even when the machine is on standby. I had thought that was about all it was going to be used for (certainly the website doesn't give much else away). However, having a peek at around the Microsoft booth I found a further three gadgets that were showing off SideShow functionality,
The rep had a mobile running a prototype SideShow application for the Windows Mobile platform. With this he was able to access his computer, scroll through emails, check out photos and listen to music, all wirellessly and without going near his machine.
There was also a SideShow remote control on display, which will presumably be used with the various Media Center tool. Although the demo device wasn't in operation, I expect it will primarily be used to navigate through your video files so you can select the one you want to play.
Finally there was a SideShow Picture frame being demoed that can connect up to your stored digital photos and show them off either as a single image or in a slide show. One problem with this though, is that there are already several products on the market that do the same thing, and things like the new Kodak frames, looked a hell of a lot better and will be able to do more.
On the whole, the SideShow aspect of Vista looks extremely promising and I'm looking forward to seeing what else will take advantage of the system.
January 24, 2007 in Applications | Permalink | Comments (0) | TrackBack
CES 2007: Yahoo unveils Yahoo Go for Mobile 2.0 application
Yahoo has launched a beta version of Yahoo Go for Mobile 2.0, the second-generation version of its flagship mobile application.
Although only available on 70 phones at launch, more will be on the way - and for the first time, Go works on non-smartphones. It's got a nifty carousel design giving you access to your email, local info and maps, news, sports, finance, entertainment, weather, your Flickr account - a long-awaited feature - and Yahoo's new oneSearch service.
I had a play with the beta today at Yahoo's stand, and it feels very slick. It's powerful too, with the ability to customise news feeds by adding in any RSS feed, for example. Uploading photos to Flickr is seamless, as well as browsing your contacts' latest pics. You can find out more and download the app from the link below.
Oh, but also, Yahoo said today that by 2016, it reckons more people will be using Yahoo through their phones than through their PCs, and it also announced plans to preload the Go app on phones from Motorola, Samsung and Nokia.
Check out the rest of our CES coverage.
January 24, 2007 in Applications | Permalink | Comments (0) | TrackBack
CES 2007: Yahoo talks about its new oneSearch mobile search technology
It's been a busy day at CES for Yahoo, with announcements coming thick and fast. Among them is news of a new mobile search service called oneSearch, which is currently part of Yahoo's beta Go for Mobile 2.0 application, but will be introduced to its mobile web and SMS services by the end of January.
"Today's mobile search is horribly terribly broken," says Ojas Rege, senior director of mobile products at Yahoo, who I caught up with at the show. "What happens so often is that companies take things that work on the PC and bring them to the mobile phone. So what works on a PC, when I enter a search term and want a bunch of links back to do research, doesn't work on a mobile phone. Those links break, or take me to sites that don't work very well, which take 10 seconds to reach."
The thinking behind oneSearch is to bring back quick answers, which Rege says is what mobile users want when searching for something.
"If you want links, we'll give you links, but that should be more of the backflow and not right up-front," he says. "If you're searching for sport, you want the score. You probably don't want the team's homepage, which will look like crap on your mobile phone anyway."
As an example, if you type the name of a sports team into the oneSearch search box - Rege tried the 49ers during our chat - you first get the final score of the most recent game and information on the next one, then other content including team profiles, the official website, photos from the Web and Flickr, relevant news articles and so on. Much of this content comes from other parts of Yahoo, so it can be served up easily.
Other features include remembering your previous search queries and autofilling to make it faster to enter search terms. And oneSearch has had a successful start, with Opera dumping Google to make Yahoo its exclusive search provider for the Opera Mini and Opera Mobile browsers. Oof!
Check out the rest of our CES coverage.
January 24, 2007 in Applications | Permalink | Comments (0) | TrackBack
CES 2007: Vox Mobile application to be preloaded on Nokia phones
Vox, otherwise known as Tech Digest's fave personal blogging platform, has cut a deal with Nokia to install its Vox Mobile application on the newly-announced Nokia N93i handset, which was announced today at CES. Vox Mobile will also be preloaded on other Nokia N-Series phones going forward.
Six Apart's Mena Trott gave me a demo of the application running on the N93i at tonight's Digital Experience event, and it works well. Owners of the Nokia N70 Music Edition, N72, N73, N73 Music Edition, N80 Internet Edition, N93 and N95 can download the settings file to make it all work from Nokia's Vox site.
Check out the rest of our CES coverage.
January 24, 2007 in Applications | Permalink | Comments (0) | TrackBack
CES 2007: Vault 360 aims to slay iTunes
Bamboo Technology was at tonight's CES Press Preview showing off its Vault 360 software, which aims to replace all the proprietary applications that came with your digital cameras, MP3 players and camcorders.
"We want to take all your photos, music and videos from any device to any other device in a very simple fashion, so you don't have to use any of the software that ships with them," says Bamboo president Todd Porter. "You simply plug in the device, and once the content is copied into Vault, you can export those files to any device, and we'll automatically convert them for you."
He showed us a mobile phone playing video that had originally been recorded using a TiVo DVR, and then converted to a mobile-friendly format using Vault 360. But does it work with DRM technologies for copy-protected files?
"If your computer has DRM rights, we'll recognise it so you can transfer your stuff," says Porter. "Also, we totally circumvent iTunes, so you don't need it at all. You can use Vault 360 to transfer videos, photos or music to your iPod, which is a feature people really like."
The Platinum version of Vault 360 costs $49.99 in the US, although a basic version is available for $29.99. Us Brits can buy it on the Bamboo website now, if we have a credit card, but a full European version is coming out at the end of February. "We wanna be the operating system for device conversion," says Porter. Having looked at the app in action tonight, that's not just an empty boast.
Check out the rest of our CES coverage.
January 24, 2007 in Applications | Permalink | Comments (0) | TrackBack
"The Infinite Monkey Project EP" released today, result of T9 predictive text project
Today sees the launch of a rather unusual EP. "The Infinite Monkey Project EP" was based upon a creative project from T9, those of predictive text software fame.
Based around the principle of the classic Infinite Monkey Theorem, which states "Due to the nature of infinity, a monkey hitting keys at random on a typewriter keyboard will almost surely eventually type every book in the Bibliotheque Nationale de France" (Borel-Cantelli 1913), it asked various musicians to compose songs with lyrics made up from words sent in by the general public.

People were asked to text in words that they felt had a good chance would be included in the lyrics of a hit song. Words were collected; phrases were formed. Artists then short-listed sentences to create lyrics and a final song for download release.
Apparently anyone selecting a word that appears in the final songs is eligible for a portion of the royalties - if it becomes a hit.
In fact, several EPs have been released around Europe:
1) Representing the UK, Sparo wrote "Communicate". Sparo's music is 'a diverse collection of hip hop, beats, breaks, guitars and good old fashioned songs, with a generous dash of odd-ball sci-fi thrown in for good measure.'
"I hope everyone likes what I've done with their words. I'm glad the main theme seemed to point towards communicating love and not something ruder! I really enjoyed working on this unique project" Virgil Howe aka Sparo.
2) Babamars – 'Gute Wetter Front' - Representing Germany, Babamars are an exciting nine piece group with roots in Berlin and Paris. Their sound draws influence from pop, indie and electro music.
"I love the idea of the Infinite Monkey Project to put random ideas of different people together to a sense. We love Chaos!" Gesa Hansen
3) Alex and Tomy – 'Un Paraiso Salvaje' - Representing Spain. Otherwise known as Alex Guerrero and Tomas Robles, this duo joined forces to combine their creative talent. Tomas is a producer, musician, singer and songwriter from Madrid whereas Alex is a producer, remixer and sound engineer from Seville.
"In the beginning we thought that the project was interesting enough and at the same time a bit weird. So we decided to make a track where not only random words and music ideas could have a common place to meet, but serious commercial music and personal viewpoints could reach a sweet spot to live happily and in peace with ourselves." Alex Guerrero & Tomas Robles
4) Inabeathead – 'Bleumarine' - Representing France.
Inabeathead, otherwise known as Olivier Girard, is a French / American producer who draws influence from trip hop / hip hop luminaries such as DJ Shadow, Coldcut and the Wall of Sound and Ninja Tune labels.
"This project was certainly fun to participate in. I thought the idea to work with randomly generated sentences was pretty challenging and the final result sounds like a pretty cool little poem! As usual, I composed my music as if it was the score of a virtual movie. I want my tracks to tell a story from beginning to end, to create interesting and original electro-analogic atmospheres..." Olivier Girard
5) Sparo - 'Dreaming' - Representing Italy
Not one to shy away from a challenge, the multi-lingual Sparo also provided a track for his Italian fan base!
The UK EP is available to download from today at www.infinitemonkeyproject.com.
Related stories: Line of a song sells for £11000 on eBay | Yahoo offers MP3 download free from DRM
January 24, 2007 in Applications | Permalink | Comments (0) | TrackBack
qode - UK newspapers to go interactive
A 'red button' doesn't work in a newspaper (as it does on digital TV), so interactivity for the daily press requires a different approach. News Group newspapers thinks qode is the answer.
qode is interactivity via a mobile handset - and it will soon be used for the first time in the UK via the News Of The World. The newspaper will initially use the technology to bring clips of Premier League football to its readers (News Group has the rights to broadcast clips to mobile phones), but it could be used in conjunction with advertisers to offer discount vouchers or product information.
There's is one drawback - the software is not yet pre-embedded in mobile phones, so must be downloaded, meaning that readers will have to visit the qode site first to enable their phones to access clips. There's no mention of cost either - whether this means it's a free service (except for data charges) or whether it's not been decided isn't clear. Either way, it sounds like an interesting move - having the option of seeing the goals as you read the match report certainly sounds a winner to me.
More for your mobile:
Review: Eurohike Wind up phone charger
Record your own personalised mobile ringtones with ReVoice Singtones
January 24, 2007 in Applications | Permalink | Comments (0) | TrackBack
MessagePlus mobile texting system could prove popular with consumers
LogicaCMG have unveiled an extension to the hugely popular mobile SMS text messaging facility called MessagePlus, which they claim contains features that many users want and would be prepared to pay for - 70% of customers according to a recent MORI poll. They also say that mobile operators will like the system because it breeds consumer loyalty and generates cash.
Text messaging is expected to continue to grow in popularity until at least 2010, but it has remained largely a simple and static medium with few features. MessagePlus aims to change that.
Three of the innovations MessagePlus offers are:
Auto-Reply: Users can create an SMS alternative to an 'out of office' reply and use that to field incoming text messages. A business user might leave alternative contact details whilst a personal user might tell their mates that their battery is running low.
Auto-Copy: Users can elect to have text messages copied directly to an email account.
Sponsored Messaging: Users could send cheaper text messages in return for allowing the operator to add adverts to their message (oh joy)
The system is supposed to integrate easily into an existing SMS service. What do you think? Would you use (and pay for) services like this?
Related Stories: Pensioners embrace text messaging | Cancer charity turns to text | England's World Cup campaign skyrockets text messaging
December 12, 2006 in Applications | Permalink | Comments (0) | TrackBack
Alliance & Leicester to introduce mobile phone banking next year
The Alliance & Leicester has said that it plans to introduce mobile phone banking for personal customers in early 2007. Customers will be able to gain access to their current accounts, requesting mini-statements and checking their account balance at any time.

Customers will be provided with a pass code when they sign up for the service. Once personal details have been verified in any one transaction, they will be removed from the phone.
"Accessing banking details via a mobile phone is the next natural step and one we think our current account customers will embrace," said Ian Tandy, director of e-commerce at A&L.
Related stories: int offers credit card payments via sms messaging | First Direct launches online chat service | HSBC and First Direct offer banking via text message | British online shoppers take security seriously
December 12, 2006 in Applications | Permalink | Comments (0) | TrackBack
UK mobile users download 1 million Tocmags
Last month we wrote about Tocmags: user-generated mini-magazines for mobile phones.
Prior to the official launch, 125,000 Tocmags were downloaded in the 6-month beta testing phase, and generated entirely by word-of-mouth.
Now over 1 million Tocmags have been downloaded to mobiles across the UK, thanks to most users downloading several of them, and the fact that private Tocmags are apparently becoming popular as content-rich alternatives to SMS messaging.

Currently top of the 'public' Tocmag league is the 'movies' Tocmag (www.tocmag.com/movies). Published monthly by film buff Jennifer Burk, the six-page mini-magazine features reviews of the latest Hollywood releases and a trailer for Clint Eastwood''s forthcoming WWII epic, Flags of our Fathers. The 'movies' Tocmag has generated nearly 15,000 downloads alone.
Tocmag's founder Brad Ells said that they chose to launch first in the UK because we're Europe's most advanced mobile nation (isn't that good to know?). We have the most advanced mobile Internet usage and handset technology. Also, in recent years the UK has demonstrated the most willingness to experiment with new medias.
Related stories: Tocmag: The mobile MySpace? | More Mobile Phones...
December 12, 2006 in Applications | Permalink | Comments (0) | TrackBack
i-Kids GPS child safety device launched in the UK
Mobiles2Go have announced the availability of their i-Kids GPS gadget designed as a child safety device that will keep track of a child and give parents peace of mind.
i-Kids has a one-touch emergency button that will immediately put the child in touch with a parent by speed-dialling four pre-programmed numbers in sequence until the alert is answered. If none of the numbers are answered, the call is diverted to the i-Kids service desk where a trained operator can offer assistance.
The latest GPS functionality ensures that the device can be pinpointed to within 10-20 metres. This works even when the device is switched off, and can alert the parent by text message if a child moves out of pre-defined safety zones.
Children can be sent text and voice messages from the parent, but cannot send texts or make calls, nor receive texts from unauthorised people.
Commenting on the launch, Mark Gullickson, CEO of mobiles2go said: "Everyday we read about the increasing number of threats to child safety and this is fuelling the already prevalent fears of parents everywhere. There is a fine balance between keeping your child safe while gradually introducing the freedom and responsibility they need to enjoy a healthy and happy childhood. i Kids has already proven a very popular solution to this parental predicament in Australia, Netherlands, Germany, South Africa and Korea, by giving children the ability to communicate safely, with security features that give parents peace of mind.""
The durable device is priced £99.99, with a monthly tariff of £15.75 on an 18-month contract.
Related stories: Hannspree.z - child-friendly, zoo-themed TVs | Track your kids by mobile phone | Loc8tor tagging stops you losing keys, children, teeth..., | Parents need their techie kids' help
December 12, 2006 in Accessories, Applications, Handsets | Permalink | Comments (0) | TrackBack
Alliance & Leicester launches mobile banking service
Mobile banking seems to be the next big thing for our financial institutions. HSBC/First Direct announced a service a couple of months back, Mint followed up with credit card payments via handsets soon after and now the Alliance & Leicester are launching mobile phone banking, via the Monilink network.
Customers that register for the service will have on-demand (and secure) access to mini statements and balance enquiries from their mobile phone. The service is protected by a personal passcode and any information displayed is automatically deleted. No personal details are stored on the handset itself, ensuring that information remains secure, even if the handset is lost or stolen.
Ian Tandy, Director of eCommerce at Alliance & Leicester said: "The mobile phone is already a central tool in people's every day lives - we increasingly lead digital lifestyles with mobiles acting as the hub. Accessing banking details via a mobile phone is the next natural step, and one we think our current account customers will embrace."
Alliance & Leicester intends to extend the range of services available using Monilink, include the ability to access other accounts, the ability to transfer money or even to pay a bill directly from your handset.
December 12, 2006 in Applications | Permalink | Comments (0) | TrackBack
ANSA - ROK launches a new sms question and answer service
More for your mobile from ROK, this time it's ANSA - a text message-based question and answer service that promises you an answer via sms within 10 minutes.
To use the service, send your question to 83773. Each question you ask costs 50 pence plus the standard message charge. Initially, an answer to your question will be sought via ANSA's database. If that's not successful, the question will be sent to a suitable ANSA expert. The reply will then be checked by one of the ANSA moderators before being sent on to you.
All of this takes just 10 minutes. The expert answering your question gets 10p for their answer, with an additional 5p everytime it's used. If you fancy yourself as an expert, you can sign up at the website.
More from ROK:
ROK offers mobile TV over Wi-Fi
ROK launches Viper - the mobile VoIP service
December 5, 2006 in Applications | Permalink | Comments (0) | TrackBack
Nokia World: Where camera phones and Post-It notes collide...
Another company exhibiting at last week's Nokia World conference was Realeyes3D, which makes software for cameraphones. The company doesn't sell it – instead, its business model is based on persuading handset makers to preload the software on their new phones.
It's pretty nifty though. Among the apps on display was Phone2Fun Digitiser, which lets you scribble messages or drawings on paper, then take a picture of them with your cameraphone, and send a cleaned-up version of the image as an MMS message or email to friends.
"We've integrated it into the messaging clients of the new Nokia Series 60 3rd edition phones," says Katia Hilal, business development and alliance manager at Realeyes3D. "When you click on New Message, you get the option of sending a handwritten message. And besides writing, it's great for things like drawings or even maps, if you're sending someone directions."
An evolution of this technology is called Phone2Fun w-Postcard, which lets you take a normal photo, THEN do the handwriting thing and take a picture of that, and then combines the two so you have a photo with your scribblings overlaid on it – which you can then move around, make bigger or smaller, and change the colour of.
Katia says it's applications like this that could actually persuade mobile users to start using MMS more. I think it's tailor made for scribbling silly moustaches and schoolboy-style genitalia graffiti on photos of friends. In other words, it'll persuade mobile users to start using MMS more. Well, those of us who are juvenile, anyway.
Realeyes3D also has a more business-like application called, er, Realeyes3D Mobile Scanning. Well, it does what it says on the tin: lets you use your phone's camera to capture documents, notes, white boards etc, and then save them as photos within your handset, or send them on.
The company also has a technology that uses your phone's camera as a navigation aid, using it effectively as a motion sensor, allowing you to tilt and move the phone in order to move around large documents, images or web pages. It could be a solution to some of the problems of viewing 'proper' websites on a phone's screen, or alternatively as a neat navigation mechanic for mobile games.
Whether you can get your hands on Realeyes3D's apps depends on how their negotiations with handset makers go, however. "Our business model is for preloading on handsets," says Katia. "Particularly messaging applications are designed to be part of the messaging client on the phone, and very tightly linked in. It's not an application that you download and then have as an item on your phone."
Still, the chap who talked to Katia just before me worked for Nokia, and seemed very enthusiastic about the technology, so watch this space...
PREVIOUS NOKIA WORLD COVERAGE
Flash wallpapers and games on your phone
Hands on with the Nokia 770 internet tablet
WidSets bring the best Web 2.0 sites to your phone
Video of Nokia's future mobile concepts (part two)
Video of Nokia's future mobile concepts (part one)
Are you a life juggler or a technology stylist?
Geek TV crosses Miami Vice and Dom Joly with YouTube and, er, breasts
Hands On talks football, mobile advertising, and its Mobizines rival
Refresh Mobile talk about their award-winning Mobizines
Fancy a 100GB mobile phone with a built-in projector?
Next-gen N-Gage to work on 5-7 phones from Day One
Nokia declares war on the iPod!
Ruud Gullit on gadgets and marriage: "It's like warfare..."
Two mobile phones and one DJ Slow...
Nokia promises WiMAX handsets in 2008
Tech Digest goes to Nokia World
December 5, 2006 in Applications | Permalink | Comments (0) | TrackBack
Yahoo! services come to Nokia S40 range of mobile phones
Yahoo! have announced that they're extending their relationship with Nokia by bringing a range of their services, including Mail and Messenger, to the S40 series of devices.
Yahoo! services will initially be available on the new Nokia 6300 handset, the Nokia 5300 XpressMusic, and the Nokia 5200.
Moving forward these services and the ability to synchronise Yahoo! contacts, tasks and calendar on the PC and phone will be added to an even wider range of Nokia's Series 40 devices.
"Since the Series 40 platform was introduced in 2002, Nokia has sold more than 400 million mobile phones which operate using the platform," says Kai Oistamo, Executive Vice President and General Manager, Mobile Phones, Nokia. "In addition to the millions of users who can add Yahoo! services to their S60 smartphone, today's announcement empowers tens of millions of people with the ability to enjoy their favourite Yahoo! services on an even broader ranges of Nokia devices."
Related stories: Nokia 6290 smartphone announced | Nokia 6086 GSM/UMA camera phone | Nokia 2626 mobile phone for 'emerging markets' | Nokia 6300 thin and compact monoblock mobile | Nokia N92 review | More Mobile Phones...
December 5, 2006 in Applications | Permalink | Comments (0) | TrackBack
Nokia World: WidSets bring the best Web 2.0 sites to your phone
There's been a lot of talk at the Nokia World conference about the coming together of Web 2.0 and mobile. But a lot of it's just that: talk. It seems logical that people will want to do similar things on their mobiles that they will on Web 2.0 services, albeit with extra elements of location and/or search thrown in to take advantage of the mobile phone.
But in a less high-profile corner of Nokia, the Emerging Business Unit, they've already created one application that's attacking this convergance head-on. It's called WidSets, and its nearest parallel is the Dashboard widgets on Mac computers, in that it pulls down information from websites to your phone, via RSS feeds, into the WidSets Java application.
You can pull down news stories, blog posts, Flickr photo streams, emails and weather forecasts, to name a few examples. Okay, so it might just be a slick RSS reader with a graphical user interface, but it's easy enough to use that it could appeal beyond the tech-head community. I talked to Nokia's Kaj Haggman to find out more.
"We were all using Web 2.0 services within Nokia, and at the stage when we were thinking of what to launch next, we thought it would be really cool if you could get Web 2.0 services to the phone very easily," he says. "And we had been using the widgets on Apple Macs, and also Yahoo widgets, so..."
The way WidSets work is you go to the website and enter your phone details, get sent a text with a WAP link to download the application itself, which works on any phone that supports Java MIDP 2.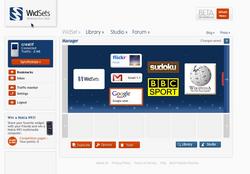 Then, you browse through the library of existing widgets (WidSets is the application, and widgets are the individual thingies that get content from sites) and choose the ones you want, and hit the synchronise button to transfer them to your phone. From now on, they connect automatically to find new content whenever you run WidSets.
One clever aspect is that you can create your own widgets on the website, for example if you have a particular blog you want to read, and it's not already one of the 900+ widgets in Nokia's library.
"People ask me what's the difference between a widget and a full browser," says Haggman. "If someone tells me there's something cool on the Web, I'll go there with a browser to take a look. But if I'm interested in just one part of a website, and want to check it regularly, then I'll define it as a widget so I don't have to go back every day and check if there's something new, but instead my phone will be updated."
Don't worry if you're on an unfavourable data tariff either – there's a traffic monitor which shows how much data each widget has used up, and an alert to warn you if you're nearly reaching a predefined limit (useful if, say, you have a data limit of 5MB a month, beyond which you start paying arms and legs).
Most of the widgets are for individual websites or blogs, but Haggman says WidSets also has a proper Java scripting language, which people have used to create search engines, traffic cameras, and even games. There's a Sudoku game already, and a simple fruit matching game too. But hang on, there's whizzy stuff afoot...
"You can compare your high scores with everybody else who's been using WidSets," says Haggman (pictured left). "Our next idea is that we want to connect people to each other too, so they can play together."
At the moment, you subscribe to the different widgets using the WidSets website, although there is a simple feature on the phone to add any of the most recently-created widgets from the handset. However, the next version - due to be released this week - will change that, allowing you to browse the entire library of widgets from your phone.
How about video and social networking though? They're two of the biggest website categories – think MySpace and YouTube – but they're not that well represented at the moment on WidSets. This is partly because Nokia isn't targeting the biggest websites, says Haggman, and also a technical restriction on using the Java application with video. Memory restrictions, apparently.
For now, WidSets is available as a Java application which should work on most new phones. Next year, a more advanced Symbian or Series 60 version will come along. But for now, it's well worth taking a look, downloading it to your phone, and seeing if Nokia is along the right lines with this whole Web 2.0 on mobile thing.
PREVIOUS NOKIA WORLD COVERAGE
Video of Nokia's future mobile concepts (part two)
Video of Nokia's future mobile concepts (part one)
Are you a life juggler or a technology stylist?
Geek TV crosses Miami Vice and Dom Joly with YouTube and, er, breasts
Hands On talks football, mobile advertising, and its Mobizines rival
Refresh Mobile talk about their award-winning Mobizines
Fancy a 100GB mobile phone with a built-in projector?
Next-gen N-Gage to work on 5-7 phones from Day One
Nokia declares war on the iPod!
Ruud Gullit on gadgets and marriage: "It's like warfare..."
Two mobile phones and one DJ Slow...
Nokia promises WiMAX handsets in 2008
Tech Digest goes to Nokia World
December 5, 2006 in Applications | Permalink | Comments (0) | TrackBack
UK mobile survey suggests people want mobile Internet freedom
A survey from m-Send suggests that only 51% of 16-24 year olds and 53% of 25-34 year olds want to access the content provided by their own mobile network operator via an Internet mobile. The number rose to 76% of over 55s who'd prefer to only get their own operator's content.
This concurs with other research that shows the younger generations want the freedom from the so-called 'walled garden' of content that their mobile operators present to them.
It was also noted that more people in the south, south east, midlands and Wales preferred to access web content and interact with their favourite brands over their mobile, in the same way that they do on a computer, than those in the Scotland, the north of England and the south-west.
Earlier this month Google slammed mobile operators for their 'walled garden' approach, but Chris Astle, MD of m-send, also puts it down to user's lack of knowledge of what's available: "At the moment we are in a similar situation to the early days of consumer use of the internet when most people used CompuServe as it was simple, easy to use and correctly formatted. However, users soon realised that there was much more available to them outside of this walled garden, as companies realised that it was actually very easy to create websites themselves. "The result of this survey shows that at the moment the vote is split, but we firmly believe that as consumers become more aware of how easy it is to use the mobile internet, they will be demanding access beyond what is offered by their network operator. Getting the offering to those consumers right, will definitely give some companies a competitive edge."
Related stories: Mobiles to wipe out cameras and MP3 players? | Pensioners embrace text messaging | More Mobile Phones...
December 5, 2006 in Applications | Permalink | Comments (0) | TrackBack
Teen texting survey reveals a celebrity following
A new survey of texting teenagers by Hotxt has revealed what teenagers think about text messaging and etiquette (or lack of it).
Amongst the musical celebs that teens would most like to add to their texting circle of friends, Lindsay Lohan beat Paris Hilton as the most popular female (22.8%), with Lily Allen in second place (20%).
In TV celeb land, Charlotte Church (I thought she was a musician, oh well) came number 1 with 17.8%. Declan Donnelly came second with 14.7% though Ant was in 7th place (7.4%). Slightly worrying (surely) is that Simon Cowell came third with 12.3%. Why?? Louis Walsh was the least favourite of all, though. Jamie Oliver came 4th with 10.7%.

Teens were also surveyed about who they thought would be the greatest 'text pest', and, oh dear, the Hoffmeister (David Hasselhoff) was voted top with 29.3%. Russell Brand was voted second (23%) with Robbie Williams in third place (21.1%).
These results show that most young people now prefer to express their feelings emotionally via text rather than picking up the phone to tell someone how they feel about them. Certainly when it comes to flirting, texting is the perfect way to send a cheeky text to someone you fancy! As many as 87.2% 16-24 year olds use texting as the best way to flirt with someone rather than over the phone.
Southampton, Sheffield then Newcastle and are home to the biggest text flirts, but on the flipside, as many people as 22.8% think it is acceptable to dump someone via text message. The survey reveals that teens from Plymouth are the worst contenders for this kind of behaviour.
Doug Richard, co-founder of Hotxt and entrepreneur of Dragon's Den fame, comments ""This Hotxt celebrity-focused survey is an indication of the significance texting plays across all aspects of teenagers' lives today. Texting has created a new and preferred platform for communication, an opportunity for social networking and starting new relationships as well as a means to finishing them in an easy and impersonal way, such as the simple text from Britney Spears to her husband to end their marriage."
Related stories: It's a hi-tech student culture, says survey | Kids to spend over four grand on ringtones | More Mobile Phones...
December 5, 2006 in Applications | Permalink | Comments (0) | TrackBack
Garmin offers free software for receiving texts on a sat nav
Garmin satellite navigation systems can now download a software update that will allow them to send and receive SMS text messages when paired with a compatible Bluetooth mobile phone. And some of them will even speak those text messages (though how it's going to cope with text language I don't know)
The new service is available on the nüvi 660, 360 and 360T and the StreetPilot c550, which all feature the text to speak functionality.
The free download is available from Garmin's support site at www.garmin.com/support/, and a list of compatible mobile phones can be viewed at www.garmin.com/bluetooth/phones.jsp.
December 5, 2006 in Applications | Permalink | Comments (0) | TrackBack
Nokia World: Geek TV crosses Miami Vice and Dom Joly with YouTube and, er, breasts
Mobile TV isn't just about simulcasting existing channels, thankfully. There's a number of companies looking to produce new made-for-mobile TV stuff, blending existing brands with user-generated content (i.e. your video clips).
One such firm is Player X, which launches its Geek TV channel on December 4th. It's a one-hour show that runs on a loop, with a new episode every week. It's launching first on 3 UK, although Player X aims to sell it to the other operators too. Richard Morris, the company's video product manager, told me a bit more about it.
"Essentially it's unique selling point is it's all made-for-mobile content," he says. "There are great brands like Miami Vice and American Dad, but it's new content exclusively for the phone. And then there's a user generated aspect where we invite people to send in their clips, and if they're good enough, we'll air them."
Apparently the reason operators like Geek TV is partly because it promotes videos that can be downloaded as individual episodes elsewhere on their portals. So you might see an episode of Player X's new Miami Vice animated mobisodes on Geek TV, and then go and buy the others from the portal to download.
Richard (pictured) says Player X will be running themes and competitions to ensure the user videos are as good as possible.
For example, the company also produces video clips featuring TV prankster Dom Joly, so Geek TV will include some of those, along with a competition for viewers to send in their clips – via 3's own SeeMeTV service – of them doing an impression of Dom's phone man character (you know: "I'M ON THE TRAIN!").
"If we like your clip, we'll air it, and then the best ten will be judged by Dom Joly himself," says Richard. "And then the winner gets to appear in his next series. And that's the way you can cross promote from the TV channel to user-generated things like SeeMeTV, and the video-on-demand that's available elsewhere on operator portals."
Apparently you'll also be able to send in larger video files via the Geek TV website too, although Richard stresses again that "it's not about sending us your crap. We want good stuff!".
So as a company selling mobile video and TV shows, what's doing well at the moment? Do the mobisodes based on famous brands like Miami Vice sell best, or the more original unique-to-mobile stuff? Interestingly, while more operators sign deals to sell the former on their portals, sales may actually be better for the non-branded stuff.
"Miami Vice isn't necessarily our biggest seller, but it's our most syndicated product," says Richard. "Our biggest seller is something called Check My Tits, believe it or not. We don't do adult – we do entertainment and that's as far as we'll go. But stuff that's cheeky and not branded will do just as well if not better than branded stuff. Users are looking for something different and new."
He's also not impressed by some of the mobile video and TV that's available elsewhere at the moment, not in terms of quality, but in terms of whether it's right for the current audience who are watching stuff on their mobiles.
"You've got things like Cartoon Network and Nickelodeon out there, which is completely the wrong demographic for who's actually paying for and watching this stuff!" he says. "The average age of viewers for those channels must be 6-8, it's insane! Geek TV is catering for 16-24 year-olds, so it's very focused, and very mobile savvy. Plus there's the community aspect to it too."
PREVIOUS NOKIA WORLD COVERAGE
Hands On talks football, mobile advertising, and its Mobizines rival
Refresh Mobile talk about their award-winning Mobizines
Fancy a 100GB mobile phone with a built-in projector?
Next-gen N-Gage to work on 5-7 phones from Day One
Nokia declares war on the iPod!
Ruud Gullit on gadgets and marriage: "It's like warfare..."
Two mobile phones and one DJ Slow...
Nokia promises WiMAX handsets in 2008
Tech Digest goes to Nokia World
December 5, 2006 in Applications | Permalink | Comments (0) | TrackBack
Nokia World: Hands On Mobile talks football, mobile advertising and its Mobizines rival
I wrote about Refresh Mobile and its award-winning Mobizines mobile application yesterday, but it looks like it's got competition. Another company exhibiting at the Nokia World conference is Hands On Mobile, which you might know from mobile games like Call Of Duty 3 and Spider-Man, but which has moved into other areas of mobile content.
This includes HOMBRE, which might sound like a Mexican condom brand, but actually stands for Hands On Mobile Run-time Environment. And it sounds quite like Mobizines, in that it's a Java application for your phone which serves up stories, information and other content, and updates regularly using your mobile's connection to get new stuff.
"If someone's already got a website, this is an easy way of mobilising that," says Eric Hobson, president and general manager of Hands On EMEA & SE Asia. "We can take a feed off a website, suck that up into a Java application, and have it dynamically updating, with a lot of the graphics stored in the application itself, so it loads up quite fast."
He showed me a demo of a surfing version, which provides news and weather conditions for surfers. Apparently this sort of mobile application is perfect for advertisers too, who are looking for a good way into mobile. Another demo is for a version of HOMBRE customised for a shampoo brand, which has info, daily quizzes and dating stuff, alongside some more traditional ads on what shampoo is best for your hair.
"Clearly nobody's going to download an application just to find out what shampoo they should be using," he says. "You need the other stuff around that. For users, the trade-off is 'you entertain me, and I'll listen to your message. But if you just try to give me the hard sell, I probably won't."
HOMBRE isn't just about advertainment though. Hands On is also talking to the Learning Skills Council here in the UK about how the technology could be used, for example to serve up job vacancies or training courses for young people.
"The government has a real problem engaging with disaffected youths," says Eric. "They aren't in jobs or training, and probably don't have PCs. We can put the relevant information – say jobs or training in Nottingham – into an application like this, sucking it up from a database so it's current, and then showing it in an environment that's useful to them."
Hands On has also gleefully leapt onto the mobile user-generated content bandwagon, with an application called Phame that lets users post video and music clips and images, then pay to download other people's and vote on the best ones. It's the same model as 3 UK's SeeMeTV, which seems to have inspired a lot of mobile firms with its success, judging by this conference.
The company has also been working on a mobile dating application based on the My Single Friend website, although Eric reckons that's still six months away from actually launching.
Meanwhile, the company also has a nifty football application called Match Centre Live, which is another connected Java application that serves up information – in this case, news, results and latest scores. Again, advertisers could get involved by sponsoring the application, which means the likes of us users will hopefuly get it for free.
"Operators have been reticient to put it on their portals," says Eric. "I've got a sneaking suspicion that it's because it could kill their premium SMS football alert business! So we're looking at going the advertising sponsor route, and have been talking to beer brands. They could use it as part of their whole promotion of football, so you might log on at 4.45pm to check the result, and they could say 'Ah well, you've lost, why not have a few beers to console yourself?!'"
2007 seems set to be the year when we see more advertising on mobile, which Eric says is due to the fact that the technology is a lot richer than it has been in the past, when the best an advertiser could hope for was to send out text messages to bought-in lists of mobile numbers.
"A lot of advertising agencies saw mobile SMS alerts as a spammy type environment," he says. "They've been awakened to the whole thing now though, particularly if we go to them with something like HOMBRE, or a sponsorable application like Match Centre Live, or even the opportunity to wrap adverts around a mobile game. And of course, they see mobile as a way to target the 18-35 audience, which is bloody hard and very expensive to reach on TV."
PREVIOUS NOKIA WORLD COVERAGE
Refresh Mobile talk about their award-winning Mobizines
Fancy a 100GB mobile phone with a built-in projector?
Next-gen N-Gage to work on 5-7 phones from Day One
Nokia declares war on the iPod!
Ruud Gullit on gadgets and marriage: "It's like warfare..."
Two mobile phones and one DJ Slow...
Nokia promises WiMAX handsets in 2008
Tech Digest goes to Nokia World
December 5, 2006 in Applications | Permalink | Comments (0) | TrackBack
Nokia World: Refresh Mobile talk about their award-winning Mobizines
You might have read Andy's earlier story about Refresh Mobile scooping a Developer Of The Year award at the Nokia World conference. The company makes a product called Mobizines, which lets you get bite-sized versions of your favourite magazines and websites on your phone. I grabbed John Stoneman from the company for a chat to find out more about Mobizines.
"It's slightly different from a WAP site because the whole content is downloaded to the phone," he says. "You get a compete edition down to your device, which you can then browse. Because of that, it looks a lot richer than a regular WAP site, and it's a lot quicker to read, because you can jump from page to page without having to download each one as you go."
Refresh Mobile partly promotes the mobizines on its own site, but also relies on its content partners to promote them. As Andy mentioned in our earlier story, you can get mobizine versions of Tech Digest, as well as our stablemates Shiny Shiny, Who Ate All The Pies, Shoewawa (instructions for all of these are at the end of this story). Other mobizines include BBC News, Glamour, OK! Magazine, Time Out and Maxim, although a full list is here.
Once you've downloaded one mobizine to your phone, you can easily get others via its menu. John says that the line-up is getting more broader, having started with mainly techy brands.
"We recently got a distribution relationship with 3, the mobile operatoe, which has opened us up to much more of a mainstream audience," he says. "So we've got things like OK and Glamour, as well as Daily Snack, which is much more about celebrity and gossip. And then there's Holy Moly..."
You might know Holy Moly as the weekly email that's not afraid to tear celebrities a new... well, suffice to say, it's fairly blunt about them. And it's one of the more interesting mobizines too, as it offers new content every day, ensuring users are getting more than the people who just subscribe to the email.
"It's one of the most popular mobizines," says John. "The only place you can get their daily content is on Mobizines, which is really cool. While Mobizines is the size it is in comparison to most people's websites, it's always going to be difficult to get them to commit to doing bespoke content just for this mobile audience. But we've shown through the popularity of things like Holy Moly that if you do something specific to mobile, you get a good response from users."
Right now, Mobizines just offers text and pics, although if people want to provide video content, they can do it via a link within their mobizine, or by sending out a WAP link in a text message. John says there's no technical reason why videos couldn't be included, but it's a commercial decision instead.
"If we were to bundle a 100-200k video file as part of the mobizine, the user has to download it, which could be an expensive thing to do if they're on the wrong tariff," he says, while hoping that more operators follow T-Mobile's example and launch unlimited data tariffs.
75% of Mobizines users are accessing it on regular Java phones, although the Mobizines reader application is also available for Symbian handsets. A Blackberry version is on the way, which I daresay will lead to a new crop of mobizines about business news / share prices / schtupping your secretary to cater for a new influx of suity types. A Windows Mobile version is also under consideration, although Palm OS is further down the list.
What about handheld games consoles? "We do have a version of Mobizines which works on the PSP," says John. "It's quite cool. Obviously, you don't have GPRS or a 3G connection, so it updates over Wi-Fi. As soon as any operating system or platform gets traction and users, we'll port over to it as quickly as we can."
To check out Shiny's mobizines, click on the following links depending on which you want: Tech Digest, Shiny Shiny, Who Ate All The Pies and Shoewawa.
PREVIOUS NOKIA WORLD COVERAGE
Next-gen N-Gage to work on 5-7 phones from Day One
Nokia declares war on the iPod!
Ruud Gullit on gadgets and marriage: "It's like warfare..."
Two mobile phones and one DJ Slow...
Nokia promises WiMAX handsets in 2008
Tech Digest goes to Nokia World
December 5, 2006 in Applications | Permalink | Comments (0) | TrackBack
Refresh Mobile wins Nokia "Developer of the Year" award
Refresh Mobile, a London-based company that runs the Mobizines service allowing users to access 'snack sized' versions of their favourite mags, web sites and brands via their handsets, has won Nokia's prestigious "Developer of the Year" award, beating off competition from over 100 global entrants.
The Forum Nokia PRO Awards is a yearly competition with eight different categories. It recognizes exciting innovations, technical accomplishments and commercial successes which drive the evolution of mobile applications, content and services worldwide. The panel, which includes mobile analysts and leading journalists, judge applications on criteria including innovation, technology excellence, usability, and commercial success.
Naturally, it must be a successful service because it allows you to access Tech Digest, Who Ate All the Pies?, Shiny Shiny, and Shoewawa on the move.
Find out more about Mobizines as Stuart speaks to John Stoneman from Refresh Mobile at Nokia World
Related stories: Nokia World: Refresh Mobile talk about their award-winning Mobizines | More Mobile Phones...
December 5, 2006 in Applications | Permalink | Comments (0) | TrackBack
Ministry of Sound try out mobile ticketing
Virgin Mobile have been testing it out, and now Ministry of Sound has carried out a live trial of mobile ticket purchasing - they say it's the first time an end-to-end transaction has taken place on a mobile.
Clubbers attending student night Milkshake were able to access the legendary London club and see Welsh rappers Goldie Lookin Chain DJ live for the reduced price of £2.50 by purchasing a ticket via their mobile.
Registered PayPal users simply texted the word 'shake' to 60500. An interactive voice response callback then confirmed their request by asking them to authenticate their unique PayPal PIN before a mobile ticket was delivered to their handset.
Felicity Ive, Head of Strategic Brand Partnerships, Ministry of Sound said ""Ministry of Sound is already a multi platform, lifestyle brand and using this kind of technology helps create experiential events for consumers that really drive home a marketing message. In this case, the benefits of PayPal Mobile. Ministry of Sound has been at the forefront of youth culture for the last fifteen years. Intuition, boldness and a keen sense of what our audience want has helped us maintain this position. What today's youth market wants is definitely mobile."
Related stories: Virgin Mobile extend mobile ticketing with free tickets to The Automatic gig | Mobile ticketing could beat the touts, says Nokia | "Oi, where d'you think you're going?" | More Mobile Phones...
December 5, 2006 in Applications | Permalink | Comments (0) | TrackBack
XT9 new mobile interface builds on T9 text input software
Tegic Communications has announced the availability of a new mobile interface, XT9, based on the existing T9 mobile text input system available on many mobile phones and other devices.
XT9 Mobile Interface integrates the popular T9 text input software with handwriting recognition capabilities using a stylus.
XT9 has additional features that make it simple to type words and phrases, as well as enjoying popular content and wireless services:
* Next letter prediction: when entering letters by scrolling through an alphabet (up-and-down or side-to-side), XT9 predicts the user's next letter based on previous letters entered.
* Error correction: For users of hard QWERTY keyboards, XT9 helps ensure a better messaging experience by compensating for users tapping incorrect keys on the keyboard.
XT9 is currently available on Samsung's' SGH-i320.
Related stories: Predictive texting for ubersexuals | BT Glide - the UK's first Bluetooth home phone | O2 X2i | More Mobile Phones...
December 5, 2006 in Applications | Permalink | Comments (0) | TrackBack
Ealing patients to receive health and appointment information by text message
Ealing Primary Care Trust has announced that patients across its 22 surgeries will soon receive GP appointment reminders and health information by SMS text messages on their mobile phones, making it the largest scheme in UK primary care.
It will utilise the Orange mobile network and iPLATO Patient Care Messaging service, which assures confidentiality and security across a multi-lingual and ethnically diverse population.
Working in conjunction with existing patient booking systems, the plan is that it will free up time currently spent contacting patients and so provide a better overall care service.
It's also believed that important health information, for example about the flu jab, has a better response rate when sent by text.
For a National Health Service strapped for cash, another advantage is that it could save over £240m per year if adopted across England.
Keith Martin, Service Development Manager at Ealing PCT, said, "Mobile patient services have proven that they are cost effective and scalable and are, therefore, the way forward in Ealing. We have a diverse population of 360,000 patients registered with GPs in the borough and many already use mobiles to run their daily lives. Ealing PCT chose iPLATO for its long experience in UK primary care. Patient Care Messaging is functional and secure. It improves service without adding extra work for healthcare staff and integrates seamlessly with existing systems used by GPs to book appointments and clinics."
It follows news earlier in the month that the Royal Free Hospital is using SMS messaging for confidential appointments.
November 29, 2006 in Applications | Permalink | Comments (0) | TrackBack
Virgin Mobile extend mobile ticketing with free tickets to The Automatic gig
Virgin Mobile has extended its partnership with ActiveMedia Technology and FlyTxt to develop its mobile ticketing strategy, enticing its mobile customers by giving away 300 free tickets to "The Automatic" sell-out concert this Sunday, 26th November, at the Carling Academy, Islington.
This mobile ticket giveaway follows the recent launch of Q Jump, a mobile loyalty campaign that enables Virgin Mobile customers to jump to the front of the queue using mobile ticketing technology.
This is an interesting experiment (by the way, if there's any freebies left, Virgin Mobile customers can text the number of tickets they want to 26666 on a first-come-first-served basis - good luck!). It's not exclusive mobile ticketing (like Nokia's Guns n' Roses gig) - more like a bolt-on to traditional ticketing - but if successful could lead to more virtual tickets being sent out in this way (though being free, results could be just a little biased).
Manchester City FC are also trying mobile ticketing, and it looks like a use of technology that will continue to grow.
November 29, 2006 in Applications | Permalink | Comments (0) | TrackBack
Sony Ericsson Newsflash exhibition - the best cameraphone images of the year
With improved cameras on our phones, we're all equipped to capture the images that make the news. If you're in doubt, check out Newsflash - an exhibition of cameraphone images that captured a moment.
Sponsored by Sony Ericsson and held at London's Air Gallery, Newsflash features images taken by the British public that demonstrate how cameraphones are playing an increasingly prominent role in photo-journalism - from such extremes as a bird's eye view of a burning church to Jenson Button's first F1 win.
The exhibition also features cameraphone images taken by sporting pundits, including James Allen (Formula1), Nasser Hussain (cricket), Gaby Logan (football), Kenny Logan (rugby), Matthew Hoggard (cricket), Suzi Perry (motorcycle racing), Steve Backley (athletics), Robbie Earle (football), Annabel Croft (tennis) and Kelly Sotherton (athletics). And it features the best images discovered as part of the Sony Ericsson/Times competition to find the Cameraphone Photographer of the Year 2006, the winner of which was Ms Machmann-Morck, from Norway, who took the picture featured here of a fire at the Royal Academy.
Sony Ericsson Newsflash runs from 13 - 17 December 2006 at the Air Gallery, 32 Dover Street, London, W1S 4NE. Admission os free.
November 21, 2006 in Applications | Permalink | Comments (0) | TrackBack
Pitch brings social networking to mobiles for free
Pitch have today launched a new mobile entertainment community, funded entirely by advertising revenue and so free for its users. Features include instant messaging, photo and video upload and sharing, and an 'exciting new online community'.
Yes, it all sounds very MySpace, and that's exactly who they seem to be targeting. Pitch's creators say that MySpace could lose its chance in the increasingly popular mobile space - a space that they're keen to dominate
The service gives users their own unique PitchTag, allows them to build their own mobile home page, and gives them an inbox for sending and receiving messages. They can take part in real-time group chat, and create and join interest groups. Pitch members can upload and share as many pictures and videos as they like, through the unlimited Pitch Albums feature.
The service works primarily over WAP, and Pitch say that the user only pays for data charges and so instant communication is significantly cheaper than sending a text through a network operator. Users must elect to receive up to 3 ads per week.
Pitch CEO Lourens de Beer commented: "Web-based social networking is being embraced worldwide as the ultimate next-generation lifestyle tool, with a myriad of different applications and creative opportunities for individuals to express themselves and their opinions, interacting with each other in a unique space. For the first time, Pitch brings all the benefits of personalised social networking to the mobile handset, a medium perfectly-suited to this phenomenon. The mobile phone has taken next step in becoming the ultimate and indispensable social communication tool."
November 21, 2006 in Applications | Permalink | Comments (0) | TrackBack
Yahoo on Flickr Mobile plans
Present at this morning's X-Series launch from 3 was Yahoo, which is one of the initial partners for 3's mobile broadband service. I had a quick chat with Geraldine Wilson, who's vice president of Connected Life for Yahoo Europe.
At the start, X-Series won't mean a big change to what Yahoo is actually offering to 3 users – it's already offering its Yahoo Go application through the operator, giving users access to email, web search, instant messaging and their Yahoo Photos accounts. However, she says that the important thing about X-Series is that its flat-fee pricing will help popularise this kind of application, because users won't be worrying about how much they're spending on data charges while using it.
More excitingly, she said that proper mobile integration with Flickr is coming in January, presumably also via the Go application. Flickr has signed deals with handset manufacturers like Nokia already to help people upload pics from their phones, but with no data charges on something like X-Series, people will upload many more pics. Roll on January.
Oh, also Wilson said that the other advantage of something like X-Series is the possibilities it opens for mobile advertising - particularly richer ads involving pictures (and presumably video). Once people aren't paying for data by the kilobyte, they're less likely to get angry at effectively having to pay to download ads. That's the theory, anyway.
November 21, 2006 in Applications | Permalink | Comments (0) | TrackBack
Royal Free Hospital uses SMS text messaging for confidential appointments
The Royal Free Hospital in north west London has started using SMS text messaging to allow patients to quickly and anonymously arrange appointments at their Sexual Health Clinic.
Under new Government legislation, these clinics are required to offer patients an appointment within 48 hours, but understandably many patients did not want to visit or phone the centre during office hours, and were often held in a call queuing system if when they tried to phone. Not ideal.
The new system lets people automatically book appointments out of hours. At the end of each day, the system is fed a current list of free appointment slots. Patients can then text a dedicated number from their mobile phones, and they receive a reply with a choice of three appointments within the next 48 hours. Once the patient has responded with their choice, their mobile phone number is used as a temporary patient number, and they receive one more message with a confirmation booking reference, which is then confirmed when the patient attends the clinic. Messages can be used for other data such as postcode, gender, and date of birth, and a different patient phone number can be given out for each unique clinic or service.
It sounds like a great use of modern technology that saves money, improves accuracy, and helps patients make quick and private appointments whenever it suits them.
November 21, 2006 in Applications | Permalink | Comments (0) | TrackBack
Tocmag: The mobile MySpace?
The UK version of Tocmag has launched today. Tocmag is a free service that allows anyone to create a mini-magazine optimised for mobile phones.
Each magazine can consist of up to 6 pages of text, photos, audio and video; it's being touted in some quarters as the mobile MySpace.
They're said to be very easy to create - anyone with a computer and Internet access can create a Tocmag. Once created, anyone with a handset can download them to their mobile's memory, meaning they're always available regardless of having mobile reception.
During Beta testing, over ten thousand Tocmags were built, and nearly 125,000 were downloaded, apparently exclusively via word-of-mouth recommendation.
The service reports that the current favourite download is 'dirtysecrets' that allows strangers to confess all.
Brad Ells confidently says "Tocmag is what mobile users have been waiting for: a free service to develop mobile content. "People will now be able to create and store content-rich messages on their mobiles, full of text, photos and even videos. It certainly beats SMS or MMS messaging.'"
There are plenty of possibilities for using the service. Current applications include virtual business cards, travel logbooks, private couple mags and even a weekly church newsletter.
In order to download a tocmag, a user's mobile must be Java enabled (there's a huge list of compatible ones on the site), with GPRS and WAP turned on, and no 'walled garden' that disallows data from outside the local network.
November 21, 2006 in Applications | Permalink | Comments (0) | TrackBack
Train company to offer tickets via mobile phone


Another use for your mobile phone, this time as a train ticket, with the news that Chiltern Railways is set to offer tickets via mobile handsets.
The railway, which operates from London through to the West Midlands, is set to introduce technology that sends a barcode to a mobile phone via sms, which passengers can then scan at the station ticket barrier. The rail networks hopes it will make tickets easier to buy and ease queuing at stations. The company said mobile ticketing will be available before the end of the year for a three-month trial.
The network isn't the first to introduce mobile ticketing - Tyne and Wear Metro operator Nexus trialled a similar scheme earlier this year and a similar scheme already operates successfully in Helsinki.
October 30, 2006 in Applications | Permalink | Comments (0) | TrackBack
Friday interview: Yahoo's Mitch Lazar on mobile social networking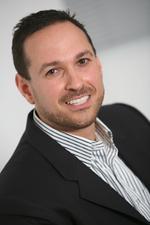 There's huge amounts of interest around mobile social networking right now, and in particular over who's best placed to make the most of it. Following Tech Digest's feature on the issue, and the follow-up interview with MTV's Angel Gambino, now another big name joins the debate.
Mitch Lazar is vice president of business development for Yahoo's Connected Life initiative, so is heavily involved in Yahoo's mobile ambitions - including bringing its social networking and Web 2.0 properties to mobile. Read on to see what he has to say.
How well will sites like MySpace, Bebo etc transfer to mobile?
As mobile phone functionality increases (radio, internet, e-mail, camera) so does their role in everyday life. For example, we're all taking photos on our phones now which means we can visually, as well as vocally, share our experiences as we have them. By opening the door of on-line communities to mobile device interaction we give access to a whole new universe of contributors and users.
For example, Yahoo! has made Flickr available by mobile - users can take, upload, and tag photos straight from their Nokia phones and share them with global communities. In time other services like Yahoo! Answers, our new social search service, will then be a natural extension... users asking other users questions as they think of them.
Will they dominate the mobile social networking space, or will they face stiff competition from mobile startups, or even the operators?
Users rally around known brands and sources, going where the communities are. Yahoo! has around 500 million users many of whom have invested time in our products like Mail and like our blog service 360, and as such are rooted there. No doubt new entrants will emerge but that's the nature of the environment.
What challenges will they face?
We recognise that there will, of course, continue to be technological challenges such as multiple formats and screen size etc. Our strategy is to work through them in partnerships, with content owners, device manufacturers and operators, to provide a high quality mobile internet experience.
For example, earlier this year we launched our Yahoo! Go for Mobile client, which allows consumers to access their favourite Y! services including Mail, Messenger, Search and Photos all in one place on their phone.
We partner with handset manufacturers including Nokia and Motorola as well as operators Hutchinson 3 in Europe to increase awareness and availability of the product, and believe that these partnerships are proving to work to everybody's advantage.
October 30, 2006 in Applications | Permalink | Comments (0) | TrackBack
RoamCon - control and secure your home with your mobile phone

RoamCon is a system of controlling your entire home, courtesy of the net, Wi-Fi and your mobile phone. So probably best not to leave your handset lying around if you invest in it.
It's very much "home of the future" territory, but available now, offering core surveillance and security and control of heating, lighting, smoke detection, gate operation and home entertainment - all from a single interface. Your home can be monitored live via the net or mobile, while images can also be recorded to browse later. Via the mobile phone you can also switch cameras - and if the system detects an intruder or event it can notify you by text message or by email and stream video to your mobile. And you can monitor your home no matter where you are in the world.
Check out the website for the full breakdown of services and if you want it in your home, prices start at £3,000.
October 30, 2006 in Applications | Permalink | Comments (0) | TrackBack
CoPilot Live comes to Sony Ericsson's Symbian UIQ-based smartphones
Good news if you want to add sat nav on your Sony Ericsson smartphone - you now can, with the announcement that CoPilot Live navigation is now compatible with Sony Ericsson UIQ-based handsets, initially the M600i and P990 handsets.
This latest version of CoPilot Live offers GPS to the same level as a dedicated system - but on your phone, using the phone's functionality - the touch screen, processor and built-in speakers. You get turn-by-turn voice directions (as well as on-screen), detailed maps and points of interest (from Navteq), a new route if you miss a turning and ccess to a safety camera database, with your current speed and the limit displayed on screen.
For prices and availability, check with your mobile operator.
October 30, 2006 in Applications | Permalink | Comments (0) | TrackBack
Orange and Microsoft to launch mobile Live Messenger
Microsoft and France Telecom (who operate mobile phone services under the Orange brand) have announced a deal whereby Microsoft will supply a mobile version of their Windows Live Messenger (previously MSN Messenger) for use by Orange customers.
They say it's the first service to converge PC and mobile-based instant messaging services. It will launch first in France and then roll out into other European countries, including the UK, during 2007.
Ultimately, it will allow France Telecom's 135m customers to interact with 240 million worldwide Windows Live users, though this will roll out in stages, with 'several million' FT users expected to have access to it by 2009.

Only certain compatible handsets will initially be able to run the service. By December, nine handsets will be capable of downloading the software, including 6 already in production. This will increase to several dozen by the end of next year.
There are no public details on pricing yet, but the two companies have said that it would be made attractive to young users. Orange also don't see SMS suffering as a result, as they say people want some messages to remain in a more private space.
Microsoft's deal isn't exclusive, meaning that similar services could roll out with other operators.
As Windows Live Messenger and Yahoo Messenger are now interoperable I wonder if this means that Orange users can IM both services.
October 30, 2006 in Applications | Permalink | Comments (0) | TrackBack
SoundID Personal Sound Systems
'Just step over there if you want some privacy,' you say, fingering your SoundID in your pocket. Although this is technically a hearing aid - a powerful hearing aid at that - it seems inevitable that it'll be used for everything from eavesdropping on celebrities in public to eavesdropping on your lascivious neighbors. It's incredibly tiny, as hearing aids are wont to be, and has up to four modes. Amplification mode enhances sound in the immediate area, blanking background noise and kicking up conversation volume. Phone mode lets you pair with a (here's where that comes in) Bluetooth phone so you're not constantly shouting "WHAT? WHAT?" Then there's CompanionLink, which involves a microphone paired to your SoundID, and One2One, which connects two SoundIDs so neither of you has to shout "WHAT? WHAT?" The SoundMate model, with Phone, CompanionLink and One2One is $249 USD, where the SoundFlavor has all four plus a wireless mic, at $699. [GT]
[via Gizmodo]
Related stories: Scala Rider Bluetooth Helmet Headset | Bluetooth Squirrel to handle calls | Bluetrek water-resistant Bluetooth headset
October 30, 2006 in Applications | Permalink | Comments (0) | TrackBack
Carphone Warehouse launch mobile phone auction site
The Carphone Warehouse has launched an online auction site dedicated exclusively to selling used mobile phones. It grandly claims it'll be in direct competition with eBay for the second-hand mobile market, and says there's a real need for it in the UK due to the increasing 'mobile mountain' of discarded old phones.
After an introductory month of free listings, a flat listing fee of £1.25 will be charged to the seller. £1 of this will be used to check that the mobile phone has not been stolen - a prerequisite for selling on the site is that handset unique ID numbers are registered.
Because many mobile customers change their phones every year on a contract, or simply to keep up with the latest fashion, old phones stack up quickly, but due to a lack of consumer demand (presumably they mean on the high street) and limited store shelf space they're hard to shift.
This site hopes to change that. Apparently Vodafone already sell end-of-line mobiles on the site, which has been in trial for 4 months and has sold 3,000 handsets per week directly to buyers.
I have to say I like the idea. What do you think?
October 30, 2006 in Applications | Permalink | Comments (0) | TrackBack
First set of generic dot mobi domain names to be auctioned
The first set of generic domain names under the new .mobi top-level domain is due to be auctioned off on 27th October at the T.R.A.F.F.I.C. East domain conference, Hollywood.
Unlike the free-for-all first-come first-served system used for previous TLDs, certain commonly used words and phrases will either be auctioned off or undergo a Request For Tender process by dotMobi. This should help to dissuade cybersquatters and ensure that some premium names are only taken by organisations who can provide quality web content for mobile devices.
The first set of 10 names are 'celebs', 'cheaptickets', 'flowers', 'fun', 'gossip', 'hot', 'laugh', 'party', 'stockquotes', and 'wow'.
"Given the strong demand for .mobi domain names, bidding at this initial auction will most likely be exciting," said Neil Edwards, CEO of dotMobi. "We anticipate that the winning bidders of these Premium Name sites will develop relevant and useful content for mobile Internet consumers."
Apart from 'stockquotes', perhaps, this set seems to be targeting the entertainment market - I wonder what sort of sites will develop from these snappy names.
October 30, 2006 in Applications | Permalink | Comments (0) | TrackBack
Mint offers credit card payments via sms messaging

We recently covered HSBC and First Direct's forays into banking via text messaging. Well, they're not alone - credit card provider Mint (part of the Royal Bank of Scotland) is getting in on the act, offering the TextDebit service for paying off credit card bills in conjunction with Telrock.
The service allows Mint cardholders to pay their monthly balances on their mobile phones from pre-registered debit cards, as well as being able to request balance inquiries and available credit balances, view mini statements and pay outstanding balances in full or part amount anywhere in the world. It all uses sms - register your card with the company for the service, then use the service via passwords assigned to your phone, with transactions only taking place once authentication by both parties has taken place.
Telrock hopes their system will become the standard for sms banking - which is likely to be next year's big growth area in personal banking.
October 30, 2006 in Applications | Permalink | Comments (0) | TrackBack
Wednesday interview: Michael Kornhauser of ALK on why satnav is going mobile
Could the next killer app for mobile phones be satellite navigation? ALK certainly hopes so. The company has been selling its CoPilot Live application for PDAs and smartphones for some time now, but in the latter case it's always been dependent on a separate GPS receiver, which connects to your phone using Bluetooth.
However, developments like GPS-enabled phones and HSDPA networks point to a bright future for mobile satnav, and other location-based services. ALK has certainly come a long way since the 1970s, when it was working with the US government computing routes from Earth to Mars.
"From the start, we've been providing consulting, services or applications that help people get from A to B," says managing director Michael Kornhauser. "Now it's happening on mobiles."
"In the mid-1990s, we took it a step further by attacing a GPS receiver to a laptop computer," says Kornhauser. "At the time, the laptop was the only entity available that had the computing power and memory to do satellite navigation. But we always had a view to ultimately reduce that in size for mobile phones."
From the early days of its CoPilot product, ALK was working closely with Microsoft on the latter's handheld platforms, initially WinCE and then Pocket PC. ALK was to launch the first mobile edition of CoPilot for the Cassiopeia PDA. From there, the company has developed its CoPilot Live product for smartphones, and according to Kornhauser is looking to extend that to more mass-market phones. He also says that CoPilot Live has been built with mobile in mind.
"A lot of navigation systems are either on-board, where all the data is stored on the system, or off-board, where you effectively dial up to a server," he says. "CoPilot Live is something we call hybrid-compliant, so it takes advantage of the tremendous computing power on these smartphones and the diving cost of smart memory, to do all the computing and map storage on-board, but goes off-board for value-added services and other elements of navigation."
How does this work? Well, in most cities, street-level map data doesn't change that much, but information like traffic conditions, weather, speed camera placement is more dynamic, so more suited to being pulled down over-the-air. So how else does a product like CoPilot change between platforms? Is it essentially the same application on mobile as it is on a laptop?
"A lot of the guts are the same, and the product has similar functionality and overall look and feel," says Kornhauser. "But the UI is tweaked fairly significantly for each device. On a tablet, you have up to a 15-inch screen, so you can have a lot more information on there. But then on a Pocket PC, and even more so on a smartphone, it's imoprtant that the information is simple to understand, concise, to the point and can be understood at a glance."
So who uses this stuff, and who picks the mobile over the tablet version and vice versa? According to Kornhauser, the laptop and tablet PC versions of CoPilot Live don't sell that well in Europe, but are popular in the US with people who own camper-vans, as well as professional truckers – who may even go for the fully-fledged FleetCenter version (left). Meanwhile, smaller businesses tend to go for the PDA version, while the smartphone edition appeals more to regular punters.
"We're seeing more and more devices with these capabilities," he says. "It's not just enterprise users who have smartphones any more. Devices like the Nokia N73 and Sony Ericsson W950 are great examples. They're powerful smartphones, yet they also have great cameraphones and video or music capabilities too."
Two big trends that could make mobile satnav more common in the next year are GPS in phones, and HSDPA networks. Nokia's announcement of the N95 yesterday is sure to be the first of many GPS-enabled handsets, which removes the need to have a Bluetooth-connected GPS receiver to use applications like CoPilot Live.
"It's an absolute killer for us," says Kornhauser. "Take a look at the satnav market to date. In Europe, the big push for PDA navigation came when it was first put into a bundle in 2004. Then when that petered off a little bit, the GPS receiver got put into the device itself, and there was another big uptake. It's about having less things to buy, less things to power, and it's cheaper, which naturally gets it out to more people. And we see the same happening in the smartphone market."

Meanwhile, handsets like the N95 are also likely to work on faster HSDPA networks. Kornhauser says it's feasible for someone living in, say, Munich to have the surrounding 50 miles of data stored on their device, but when they travel somewhere else, they'll be served the additional local data directly over the air. "You can do those kind of advancements if you can get five to six megabytes of data down to the handset in a reasonable time," he says.

So where do the mobile operators fit in, if at all? Will they launch their own navigation services, or partner with people like ALK, or just keep out of the market altogether? Kornhauser seems to think the second option is most likely, with operators charging customers a set fee per month for, say, traffic information which can be overlaid onto a phone's mapping software. It does seem that there's scope for more of what he calls "value-added services" with this kind of satnav technology.
"We're taking it from something you just use when you're lost or on holiday, to something you use every day in various different aspects of your life," he says. "So you might be using the speed camera information, or getting walking directions when you're not in your car, or getting other location-based content, or route-based content as we would call it. From ALK's perspective, it's not about finding stuff around where you are, but around where you're going. We know where you're going, how we're going to get you there, so we can serve various bits of relevant information along that way."
September 28, 2006 in Applications | Permalink | Comments (0) | TrackBack
textandsell - buy and sell on the net with your mobile phone
Just launched is a new classified service under the name of textandsell, which, as you might have guessed, uses the mobile phone to place adverts on the internet.
Here's how - take a photo of the item you wish to sell with your phone. They then add text that describes the item and desired sales price. Text the photo with details to the textandsell number - 07740 827827. The cost is the cost of a premium-rate text, which is initially £1.50 for ad advert lasting two weeks. According to Tobi Hardy, co-founder of textandsell: "Our service combines ease of use and access with modern technology and low cost of entry. For all ages it has never been quicker, easier or cheaper to sell your stuff."
Will it dent eBay? I'm not convinced to be honest, but you can have a look for yourself and make your own mind up at the textandsell website.
September 28, 2006 in Applications | Permalink | Comments (0) | TrackBack
What's so hot about the .mobi top-level domain
Yesterday saw the start of the free-for-all domain registration process for the new top-level domain extension (TLD) .mobi (dotmobi).
Unlike other top-level domains like .com and .net, the .mobi TLD will put certain requirements on the websites that can be hosted, in order to make them mobile-friendly. Quite what these standards are isn't totally clear yet, but they'll address issues of download speed, types and quality of content.
CEO of MTLD (Mobile Top Level Domain organisation), Neil Edwards said: "The mobile web from the standpoint of content is in its absolute infancy. In terms of the number of sites and the content; it is not very good. If you try your favourite websites on a mobile phone, the chances are they are not going to work."
Certain sections of the Net get excited when a new TLD becomes available, but I'm not one of them.

Sure, it opens up a whole new set of naming possibilities, but other than that it isn't going to do much on its own to improve the quality of the mobile Internet experience.
More important factors are the speed of mobile Net access (the emerging HDSPA standard will help) and a flat-rate for access. Of course good content is also vital, but simply sticking existing sites on a dotmobi domain is not going to make them appealing or useful to mobile users.
According to the BBC report, more people have a web-enabled mobile phone than a PC with Internet access, so the potential is definitely there, and it's something that mobile manufacturers, network operators, and large website operators are all keen to tap into.
Tapping into .mobi is fine, but there's a lot more to get right as well if mobile surfing is to really catch on.
September 28, 2006 in Applications | Permalink | Comments (0) | TrackBack
Orange Local - your own personal concierge service
Orange has launched a new tourist-friendly service for its users - Orange Local - which claims to be a personal concierge service, finding you everything from the nearest cash point to a place to eat with just a couple of clicks.
Orange Local offers a map of the area local to your mobile, with access to detailed information from over 2 million services and amenities in the UK, including restaurants, hotels, bars and cash points, plus more "dynamic" information such as traffic, travel and entertainment listings. There's also maps of how to get to each place, plus photos so you recognise them when you get there.
The service is available to Orange World users on the 'tools' section of every handset.
September 28, 2006 in Applications, Network news | Permalink | Comments (0) | TrackBack
Monday interview: JumpTap's Eric McCabe on why mobile search is more about music than sex
For many people, mobile search is what they do when they're about to leave the house, and suddenly realise they've left their Nokia down the back of the sofa. Yet in the mobile industry, it means something different. It's about internet-type search engines on your phone, allowing you to search for content either directly from your handset, or on your mobile operator's portal (think Vodafone Live or O2 Active).
Some big names from the Web world are piling into mobile search, for example Google and Yahoo. But there are also several mobile-only search companies working with operators in this area. One such is U.S. firm JumpTap. I chatted to VP of marketing Eric McCabe to find out more about what people are searching for on their mobiles, and why he thinks his company can compete with the goliaths of the Internet world.
"We're a white-label provider focused purely on mobile search," says McCabe. "We work with the mobile operators, and offer them a set of products so they can launch their own operator-branded search to their customers. It's the user-interface, the search engine itself, and then the advertising suite allowing people to do pay-per-click or other forms of advertising."
The company currently has deals with five North American operators, and are pitching to operators here in Europe at the moment. So what do operators want to do with mobile search? Why would they work with a company like JumpTap?
"Initially, they want some kind of way to help people find more digital content, mostly on their own portals," says McCabe. "They want to sell more stuff, basically. But they quickly see that they need to offer more to their subscribers."
According to JumpTap, when people search for something on their operator portal, they'll find it between 60% and 70% of the time. For example, you might search for 'Madonna', and your phone will come back with some ringtones to buy. But what if your search is one of the 30-40% that don't correspond to a piece of content your operator can sell you?
This is where 'off-portal' search starts to become important, where the operator allows you to see search results from people who aren't part of its portal, and tries to make money by selling advertising around different search terms, much like Google does on the Web. "The operators are all thinking in this direction, and some are moving ahead with it, but they have to figure out a strategy around advertising," says McCabe.
So what kinds of things are people searching for on their phones? Earlier this year, JumpTap released some research from its users, showing that 58% of mobile searches are for music artists, followed by 12% for adult content, 8% for games, 5% for sports, 5% for TV and then 7% for other stuff.
The company also released its Top 20 most popular searches, which makes for interesting reading:
1. eminem
2. 50 cent
3. sean paul
4. shakira
5. sex
6. metallica
7. family guy
8. porn
9. t.i.
10. madonna
11. playboy
12. tetris
13. reggae
14. rihanna
15. country
16. tv theme
17. theme
18. game theme
19. nhl
20. Disney
McCabe says that this kind of information can directly affect what content operators have on their portals, particularly when they receive the data quick enough to make changes in response.
"We might say 'hey, a song called SexyBack by Justin Timberlake is one of the top searches, but you're not showing that many results, so you need to source more content for this particular song'," says McCabe, who is also vocal about the differences between web search and mobile search (not least because it provides an opportunity to have a crafty dig at rival Google).
"Mobile search is much more about getting to actions and answers, rather than just seeing a long list of links," he says. "Google's mobile search is basically their internet results presented on the mobile screen. You still get a million results back.
"We have tried to get people right to a particular piece of content based on the word they're searching for, and the context that it's in. If you're searching for an artist, we'll bring back a list of images and ringtones. If it's more of a local thing, we'll bring back addresses and numbers of restaurants."
However, McCabe says local search is not that common yet, although this may change in the future. People apparently say they would like to search for local things – maps, directions, restaurants etc – on their mobile, but in practice they're not doing it much.
But getting back to those big rivals, aren't companies like Google and Yahoo going to dominate mobile search? Operators like T-Mobile and Vodafone have already been keen to sign deals to put Google on their portals, for example. McCabe says their attitudes are changing, however.
"Their first initiative was to work with Google because they have a great brand, and they thought it would drive more usage," he says. "What they're doing now is coming back to us and saying now they understand this market a bit better, they want to work with a white-label provider. And Google is increasingly a competitor for them, offering search but also telecommunications-type services, from VoIP to Wi-Fi to Google Wallet for purchasing things."
JumpTap might not ever be a brand mobile users will be familiar with in the same way they are with Google and Yahoo – not least because of its policy of providing white-label services to operators – but its technology, and the wider area of mobile search, will become increasingly important in the coming months and years.
September 28, 2006 in Applications | Permalink | Comments (0) | TrackBack
Synchronica Mobile Manager makes your mobile scream at the right time
The basic idea of the Synchronica Mobile Manager, that if your mobile gets kipped you can, er, call it up, and tell it not only to forbid access to your personal information (which would be very important if you had your phone set up to allow purchases through it) but also to just howl like Allen Ginsberg just after he found out how much William S. Burroughs' bail was going to be. Unfortunately, you can only get it as part of their larger remote-mobile-management package, which does five mobiles but also starts at around €1200. [GT]
a href="http://www.synchronica.com/products/syncml/mobile-manager.html">Synchronica Mobile Manager
Related stories: Samsung's hand warming mobile | Mobile ticketing could beat the touts, says Nokia | Galaga Plus Micropayments Equals Mobile Fun
September 28, 2006 in Applications | Permalink | Comments (0) | TrackBack
Mobile phones could become portable TV recorders
Texas Instruments is set to introduce a mobile phone that can record TV programmes using the DVB-H handheld digital video broadcast standard to record short extracts of TV for later viewing. It will also have picture-in-picture (PIP) technology (hope it has a big screen) to allow two programmes to be watched at once.
TI have done research that suggests mobile users would watch up to 3 hours of TV per day on their phones, but in snippets of 2-10 minutes at a time and particularly during a commute and at meal times.
Whether it will catch oon will depend upon broadcasters providing content in this format, operators streaming in, and consumers actually wanting it. The actual technology is expected to be available en masse during 2007.
It could be something that increases in popularity though. ITV recently started streaming ITV1 and ITV Play to the 3 Network.
Are you interested in mobile TV, and what sort of devices would you want to be able to watch it on?

September 10, 2006 in Applications | Permalink | Comments (0) | TrackBack
Map24.com: Free map service for mobiles
A free new mapping service has been launched for use by anyone with a multimedia phone or PDA with mobile Internet access.
Map24.com runs like other online mapping services such as those available from the AA and RAC, and though it currently covers Europe it has plans to extend worldwide in the near future.
Chris Wallett, UK managing director of Mapsolute, which owns Map24, said: "More and more people are using online maps for route planning and navigation, and for other uses such as finding venues. With Map24 Mobile, people can now use their mobile phones to plan their journeys and find extremely useful mapping content. It's free, easy to use and extremely useful whilst you're on the move."
I'm can't see any immediate benefit of using Map24 over other services, but an initial test shows that it works pretty well - so could be good if you're mobile Net connected but without a sat-nav.
September 10, 2006 in Applications | Permalink | Comments (0) | TrackBack
Mobile Phone Signals Monitor Traffic Flow
Depending how you look at it TrafficAid is a useful or a sinister development in road traffic management. Developed by engineers at IntelliOne in Atlanta. TrafficAid monitors traffic flow by picking up and triangulating mobile phone signals. All mobiles, whether they're being used or not are constantly sending out signals that tells the network where they are and this information can be used to accurately plot the number of vehicles, and how fast they are moving on a stretch of road. Unlike existing systems, which rely on buried sensors, cameras or detectors, TrafficAid requires no additional infrastructure. In case you are concerned about privacy IntelliOne claim that no personally identifiable data is retrieved fro the phones being monitored, though it hardly seems worth worrying about given the number of cameras watching your every move these days.
September 10, 2006 in Applications | Permalink | Comments (0) | TrackBack
One Minute Video Review: Navman Mobile
I looked at the Navman Mobile Travel Assist S60 - there was a name change in the time between I recorded this video and you seeing it now, so excuse the trip into the past. You can read a full review here.
September 10, 2006 in Applications | Permalink | Comments (0) | TrackBack
Manchester City FC introduces mobile ticketing
Manchester City are expanding their trial of using fans' mobile phones as tickets when they play Arsenal this weekend.
A select group of top customers have been supplied with modified near-field communication Nokia phones fitted with RF chips that enable the user to purchase electronic tickets and then operate turnstiles at the ground using special readers.
The system can also be used for targeted advertising and promotions, such as offering discounts to fans who arrive early, and providing wallpaper, ringtones and club merchandise.
The scheme will then be rolled out from Christmas, though it will only work with the modified phones supplied by Man City.
It will be interesting to see if this is something that can be extended to other clubs, and if some kind of standard emerges. It would be a tad inconvenient needing a different phone for each ground.
Nokia started trailing other forms of mobile ticketing several months ago.
September 10, 2006 in Applications | Permalink | Comments (0) | TrackBack
Watch out kids, here comes Phonesitter a service that uses your mobi to tell your parents where you are
Now this may seem a bit Orwellian for some, but Mobile Marketing Magazine reports that from 13 August, parents who want to know where their kids are will be able to find out, so long as they have a mobile phone on the right network.
It's all down to Phonesitter, a new service that tracks the movements of individuals via their handset. Phonesitter establishes locations using the transmitter/receiver networks of Orange, T-Mobile, O2 and Vodafone. Although established in other parts of the world, phone tracking has only recently been permitted in the UK after a change in legislation.
The service costs from £5 per month, for which you can track up to five phones, and though it sounds intrusive, the company behind the service points out that it's not possible to track any phone without the prior knowledge and authorisation of the phone holder, and that once authorised, all registered phone holders are informed that they may be tracked, and may withdraw from the service at any time, by sending a text message to Phonesitter.
Get the full story here.
August 4, 2006 in Applications | Permalink | Comments (0) | TrackBack
Mobile phone data services get the thumbs down
The World Cup was the ideal shop window for mobile operators to sell their data services to first time users - and many took advantage of football on the phone. But a new survey suggests a large number will not be going back again.
According to a survey carried out by NOP, around 29 per cent of data users said they were trying the services out for the very first time, with text alerts, video clips and picture messages the most popular services to go for. However, almost half of these first-time users (44 per cent) said they will not use them again. And the main reason? Around half said cost, but one in five did also cite ease of use as an issue.
None of this bodes well for mobile TV, particularly as just 11 per cent of mobile users surveyed said they had an interest in TV on their phone.
More mobiles:
T-Mobile offers Push Email on MDA devices
Watch ROK TV on your mobile without data charges using Wi-Fi
August 4, 2006 in Applications | Permalink | Comments (0) | TrackBack
3 offers Yahoo! content on its 3G phones
3 has announced a deal with net giant Yahoo!, which will mean many of the Yahoo! services being available to 3's customers in the near future, including, for the first time, a full web search facility.
Under the terms of the agreement, the two companies will work together to offer Yahoo! Search, Yahoo! Mobile Web, Yahoo! Messenger, Yahoo! Mail, and Yahoo! Go for Mobile on 3's networks around the world. Additional Yahoo! services will also become available to 3 subscribers in the future.
The UK's 3 customers will be the first to receive the content. The Yahoo! services will all be accessible to subscribers either via the internet browser on the handset or through client applications such as Yahoo! Ready or Yahoo! Go for Mobile on select devices. 3 UK previously allowed its customers to access only specially selected websites due to concerns over user experience, but the agreement with Yahoo! signals a new policy of full web access, enabled by Yahoo's website adaptation technologies.
More from 3:
MSN Messenger on your 3 mobile
World Cup highlights on your 3 phone
July 8, 2006 in Applications, Network news | Permalink | Comments (0) | TrackBack
Google services now available to your mobile phone
Not content with dominating your PC, Google wants a bigger role on your mobile phone. The company has announced the availability of free mobile services, accessible through your phone's web browser.
From today, Google account holders can use their Gmail mail account, browse recent Google news stories and access their Google home page from a mobile phone. To access Gmail, go to the Gmail homepage through your phone's web browser and sign in to your Gmail account. Gmail will then optimise the interface for each phone. As well as browsing messages, you can also view attached photos and documents from your phone, and reply by call to people whose phone number is stored in their Gmail account. Gmail messages are automatically synchronised, regardless of whether Gmail is accessed from a mobile device or through the web.
Google News is also available on your mobile, with quick headline updates, the ability to search current news and browse the different new categories . To access Google News, visit google.com on your phone's web browser and click the link to Google News. There's also the option to browse through quick links, where content has been designed specifically for viewing on mobile devices.
You can also access a personalised Google homepage on your mobile and PDA, pulling in your selected news, business, weather and other feeds into one place. Information is optimised for smaller screens and slower bandwidth, presented in a format that reduces the need to click multiple links. If you've already set one up, just go to Google home via your phone brower and select the "Personalized Home" link. If you don't, you'll need to set one up via your PC.
More Google:
Google can sync your settings over multiple computers
Google's website creation tool
July 8, 2006 in Applications | Permalink | Comments (0) | TrackBack
UK trial for DAB music downloads
We seem to be going DAB crazy. First it was the radio, then there was talk of trialling TV to mobile via DAB, now the UBC Media Group, one of the UK's largest independent radio production companies, is testing a download service that allows music downloads via the DAB network.
UBC's system, which is being offered next month on a trial basis by the Heart radio station, allows digital radio listeners to buy the track they're currently listening to and have it transferred to a DAB-compatible music player. UBC's service broadcasts encoded and encrypted music files alongside a radio station's audio stream. These are cached for a short time in the mobile device and can be bought and kept immediately. The company said the purchase would also allow the transfer of the song to a user's web-accessed music library, allowing them to download the song to a PC and to copy it to a DRM-supporting portable player.
UBC are pricing songs around £1.25, bought through a pre-pay credit system. The company reckons mobile phones with built-in DAB receivers will appear later this year. The trial, support by the "big four" recording companies (Sony BMG, EMI, Warner and Universal), will run Birmingham next month, initially limited to 100 people.
Via The Register
More DAB:
Bug Too: Wayne Hemingway latest DAB Radio with EPG recording
Roberts retro Rambler 76 DAB radio
June 27, 2006 in Applications | Permalink | Comments (0) | TrackBack
Webaroo offline web search now available for Windows 5.0 devices
You may recall us featuring Webaroo a few weeks back - it's a program that lets you take areas of the web and browse it later, offline and at your convenience. Well, Webaroo is now available to use with smartphones featuring the Windows Mobile 5.0 platform, with the BenQ-Siemens P51 smartphone being the first device to be bundled with it when it launches later this year.
Webaroo means web searching without the need to connect at all. It features 'web packs' of content, covering a variety of subjects, such as world news, sport, major cities, Wikipedia and more - each containing thousands of relevant webpages identified by Webaroo's - sites that have broad coverage of a topic, but are fairly small in size.. In one simple step, you can also select and download your favorite web sites to save and search at your leisure by syncing your smartphone with a laptop.
The BenQ-Siemens P51 includes web packs covering Frankfurt, London, Paris, Milan, Taipei and Amsterdam, with more available free at the Webaroo web site.
More searching:
The search engine with a heart
Pico - search straight to your desktop
June 27, 2006 in Applications | Permalink | Comments (0) | TrackBack
Who Ate All The Bratwurst World Cup mobizine
Ever heard of mobizines? They're mobile magazines - just like the magazines you buy from the shops, but custom-built to fit your mobile screen. You download each issue just once, but can read it as much as you like. Ideal if you're on a train or on your lunch hour and looking for something to keep you amused.
And as it's World Cup time, what could be better that taking a look through the latest Who ate all the Bratwurst mobizine. From the makers of the top footie blog, the mobizine also takes an alternative look at life in Germany - but with just one quick download to your phone, you can take with you everywhere, to enjoy anytime you need to raise a smile.
Find out more about the Who Ate All The Bratwurst mobizine
June 20, 2006 in Applications | Permalink | Comments (0) | TrackBack
Mosquito Sound Repels and Attracts Teenagers
In one of those bizarre technological twists a device that was originally designed to repel teenagers, stopping them clustering together and making nuisances of themselves has morphed into something that teenagers are now clamouring for. The device is called Mosquito and it emits an irritating high-pitched noise that only teenagers can hear. Now the International Herald Tribune reports that the Mosquito sound or 'Mozzytone' has been transformed into a 17kHz ringtone, or Mosquitotone, audible only bats, teenagers, dogs and a very few supple-eared adults.
June 20, 2006 in Applications | Permalink | Comments (0) | TrackBack
T-Mobile offers World Cup Nokia N70 with CoPilot Live
We told you a couple of months back that CoPilot Live would be available for Symbian Series 60 phones, with the first model to benefit being the Nokia N70. Well, from today you can pick up this combined phone and sat device from your local T-Mobile dealer.
This special World Cup edition Nokia N70 World Cup is the latest phone to be added to T-Mobile's web'n'walk portfolio and includes the official FIFA 2006 World Cup football game from EA Sports, football themed icons, ringtones, wallpaper, access to World Cup highlights and of course, CoPilot Live.
CoPilot Live offers all the satellite navigation functionality you'd expect from a dedicated device, but with a few added extras, including real-time location tracking via the internet and live traffic information, delivered to the phone via web'n'walk. In addition, an Instant Detour button allows you to find a way around the side streets if they hit an unexpected hold-up. For more on CoPilot's functions click here.
Pricing for the N70 with CoPilot varies from free to around £300, dependent on your package. The N70 as a standalone is available from free to around £150.
More from the T-Mobile website
More mobiles:
T-Mobile streams Robbie Williams gigs to 3G phones
Motorola's Dolce & Gabbana-styled RAZR V3i now on sale
June 20, 2006 in Applications, Handsets | Permalink | Comments (0) | TrackBack
Free ringtones? Just watch the ads
If you find yourself spending too much on ringtones, wallpapers and other mobile downloads, Pitch could be for you. Mobile Marketing reports that the mobile content provider is launching an advertiser-funded download service. In return for some personal details about you (your age, gender, interests etc.), plus your agreement to receive up to three marketing messages a week on your handset, Pitch will give you ringtones, games and graphics, completely free.
To sign up to the service, text the word 'Pitch' to the shortcode 87000 and you will be directed to a Wap site for the sign-up process. Pitch is available to users on all UK mobile networks, with the exception of 3.
Get the full story here.
June 13, 2006 in Applications | Permalink | Comments (0) | TrackBack
Mobile ticketing could beat the touts, says Nokia
Nokia's high-profile mobile ticketing trial at last night's Guns'n'Roses gig went seemingly without a hitch, which is more than can be said for the band's arrival on stage. Billed to start at 9pm, Axl and chums didn't appear until 10.40pm. I sincerely hope this was due to a backstage strop due to too many brown M&Ms or not enough cocaine-toting dwarves, rather than anything mundane like traffic.
Anyway, getting into the gig with my m-ticket went swimmingly – a quick scan followed by wristband attachment – and as a bonus, it also involved jumping the queue of paper ticket-holders. According to Nokia, 60% of the people who bought tickets for last night's gig through the Ticketrush website chose the mobile option.
Meanwhile, Nokia UK's head of marketing Simon Lloyd reckons that m-tickets could eventually kill off the hated ticket touts who hang around outside gigs. "It's removing the element of ticket touts," he says. "It's a secure environment, so you can't pass these tickets on and can't hack in. Paper tickets are always open to abuse."
Surely if the m-tickets are sent as an SMS message, you can just forward them onto a friend? Or someone you've just taken £100 from outside a venue. Well, yes you can. However, each ticket can only be scanned once – so if you were to distribute it to a bunch of friends, only the first person to arrive would get in.
It might not stop touting altogether then, but would you want to give a tout your phone number and run the risk that they hadn't already sold the same m-ticket to 20 people? Me neither.
So what happens if you buy a ticket, then can't make it to the gig so want to sell it to a friend? "You can go back to the site and set it up so the ticket can be sent out from the main site to your friend," says Lloyd.
In theory this means you can still sell tickets for a premium on eBay, but again trust is a big issue in terms of paying over-the-odds for a ticket that might leave you stranded outside.
At the moment, you can only buy tickets from the website, but Nokia is already plotting its next move. "The next stage is to pay for the ticket in one seamless transaction on the mobile," says Lloyd. "We want to move to total mobile ticketing, where you'll get an SMS alert about a gig, and then buy tickets on your phone."
Nokia also has ambitious plans for how the m-ticketing service can develop – although sadly not a feature for the crowd to send text messages direct to Axl Rose's phone telling him to get a move on. Instead, Nokia wants to offer gig-goers more goodies.
"Because it's mobile-oriented, we have people's number and know they'll be at the gig," says Lloyd. "We can push offers down to them, like another barcode to get a free drink at the bar, or a free t-shirt or even a free song or ringtone download from one of the acts that's playing."
A key part of the service is that it works on ALL handsets, not just Nokia mobiles. However, Lloyd doesn't rule out launching some kind of VIP features for Nokia users in the future. "You could have a separate queue for Nokia users, or more free drinks," he says.
"We can play it a little bit, but the important thing is that it doesn't prohibit, say, a Samsung user from buying a ticket and going to the gig. We wanted this to be available to all."
June 13, 2006 in Applications | Permalink | Comments (0) | TrackBack
Take a picture - win a K800i camera phone!
You may recall a survey from yesterday that claimed around 44 per cent of people use their handset as their main camera - and it's on the rise. If you want an excuse to use yours, how about the chance to win a Sony K800i, not to mention the title of Cameraphone News Photographer of the Year 2006.
Sony Ericsson and The Times is encouraging photographers of all abilities to use their mobile handsets to capture images that would be worthy of gracing the pages of a top UK newspaper. All you have to do is snap and send your pictures via MMS to 07834 885 058. Images will then be uploaded onto www.timesonline.co.uk where the public can admire submitted entries.
Entries are divided into three categories - sport, current affairs and landscape/environment. Each week, the best will be chosen and the winner will receive a Sony Ericsson K800i cameraphone. A monthly winner will also be selected, with their image appearing in the pages of The Times T2 on a Monday. And at the end of the competition, each of the weekly winners' photographs will be displayed at a top London gallery, where a panel of credible and influential judges will come together to vote for the overall winner.
Along with the camera, the overall winner will win a day with one of The Times' photographers to learn the tricks of the trade, as well as an all expenses paid trip to a European destination to capture their very own news-based pictures. So what are you waiting for?
Camera phones:
Nokia launches N93 camcorder phone
Sony's Cyber-shot K800 and K790 camera phones
June 13, 2006 in Applications | Permalink | Comments (0) | TrackBack
Nokia's m-tickets meet Guns'n'Roses' RAWK in high-profile UK trial
This Wednesday night, fans attending Guns'n'Roses' Hammersmith Apollo gig won't just be raising their mobile phones to snap photos of Axl Rose or give absent friends a taste of the opening solo to Sweet Child O' Mine. They'll also be digging their phones out of their pockets on their way into the venue, to get in.
The G'n'R gig is one of the most high-profile UK trials of mobile ticketing. Instead of being sent paper tickets, most concert-goers have had barcodes sent to their mobiles, which will then be scanned to gain entry to the gig.
Mine arrived last night, appropriately enough when I was having a load of shopping scanned at a Sainsburys checkout. It's not much to look at – no band photo or real-tone Welcome To The Jungle backing track. It's just a regular barcode plus a string of text confirming that the ticket admits one to the gig.
The technology is being provided by Nokia spin-off Ticketrush.co.uk, and comes amid growing activity in the m-ticketing space. Another technology provider, Mobiqa, is working with O2 to provide m-tickets to this month's O2 Wireless Festival in London - selling a cool £100,000 worth of m-tickets in their first week on-sale. Other firms touting their own technologies include ActiveMedia and mTicket. So will this sort of thing catch on?
Many of the arguments against m-tickets verge on the irrational. When my G'n'R ticket arrived, for example, I was gripped by a paranoid fear that I'd accidentally delete it while trying to manhandle courgettes into a carrier bag. What if my phone battery explodes between now and the gig? What if someone steals my mobile, spots the ticket and goes to the gig in my place? What if I get attacked by a giant puma walking home tonight and have to use my phone to jam its slavering jaws? It's all a bit worrying.
Of course, when you think about it, an m-ticket is no more perishable than a traditional paper ticket, which is liable to get lost / torn / stolen / dribbled on by a slavering puma. As long as I charge my phone up tonight and don't spend hours playing Tower Bloxx on the way to work tomorrow, it'll be fine. It's just a case of 'Fear Of The New' syndrome.
Writing in The Guardian last week, Tim de Lisle pointed out that the rise of m-tickets is a sad day for anyone with a collecting urge. "Memory needs only a jog and there's something magical about the way a clerical little item can conjure up a pulsating night," he said, while also accurately pointing out that for most men at least, the ticket-collecting gene goes hand-in-hand with "the layabout gene" and "the haven't-quite-got-round-to-it gene".
Like Tim, I've got a box full of gig tickets from my chequered past that I haven't quite got round to organising properly - from the Black Crowes (1994) to Babyshambles (2006) via Blur, Ben & Jason and, er, Belinda Carlisle. And that's just the B's. But I'd argue that today's gig-goers – especially the younger or more gadgety ones – don't see paper tickets in the same way any more.
Instead, their concert keepsakes are digital – the photos or videos they take with their phone and then upload onto Flickr or YouTube. It's these that are the true 21st Century gig mementoes, so why not get rid of the paper tickets? By way of proof, Guns'n'Roses gigs are well-represented on both Flickr and YouTube.
Okay, so it remains to be seen how many venues upgrade their facilities to support m-ticketing technology, how quickly they do it, and whether they can retrain their door staff, who in my experience have barely mastered being able to simultaneously scowl menacingly and tear a ticket stub.
And it's ironic that a whizzy new mobile technology is being used for a gig by a band which arguably peaked in, ooh, 1991. Cock-rawk is clearly cutting-edge after all. Then again, while a Crazy Frog gig might've been a more appropriate trial for m-ticketing, he doesn't encore with Paradise City. At least, I hope he doesn't...
June 13, 2006 in Applications | Permalink | Comments (0) | TrackBack
Mobiles to wipe out cameras and MP3 players?
According to a new survey, mobile phones look set to replace the standalone digital camera and the MP3 player in the near future. But before you ditch the devices, note that the survey was undertaken by Nokia.
Even so, with improvements in on-board cameras and with great storage and functionality for music, it wouldn't be a surprise to see integrated devices dominating. Around 44 per cent of people already use their handset as their main camera, while 67 per cent of those questioned said they expected their phone to replace their portable music player. Another growing area is web browsing on the phone - now done regularly by a third of those surveyed.
Even watches and clocks are under threat - 72 per cent of those questioned in the survey use their phone as their alarm clock, and 73 per cent use it instead of a wristwatch.
What do you think - is this just promotional nonsense by Nokia or will integrated devices see off individual gadgets in the near future? Let us know your thoughts below.
Integrated devices:
Sony Ericsson W850i - 3G WALKMAN phone
Nokia launches N93 camcorder phone
June 13, 2006 in Applications | Permalink | Comments (0) | TrackBack
Virtual World Cup pundit for Vodafone users
Vodafone users struggling to choose between Gazza's ramblings on ITV and Ian Wright's air-punching enthusiasm on the Beeb now have another choice, in the shape of a virtual World Cup pundit on their mobile phone, according to Mobile Marketing.
The mobile avatar launched on Vodafone live! on Friday, in preparation for the start of the World Cup this Friday. It will offer Vodafone users a daily package of updates, images, comment and key facts from the finals. The Avatar has been developed for Vodafone by mobile tech firm WIN (Wireless Information Network). It's the first time an animated pundit has been used to provide mobile updates from a live sporting event. If it's a success, who knows, it might spread to the telly. It would certainly save a few quid on those highly-paid ex-pros...
Get the full story here.
June 13, 2006 in Applications, Network news | Permalink | Comments (0) | TrackBack
Cancer charity turns to text
There are very few things you can't do on a mobile these days, and thanks to mobile marketing agency Incentivated, donating to charity has just joined the list of things you can.
Mobile Marketing Magazine reports that the company has developed a solution for cancer charity Macmillan Cancer Support that enables members of the public to make a £3 donation via SMS. Not only that, the donor is then directed via a WAP Push message to a Mobile Internet Gift Aid form, where they can confirm that they are a taxpayer,enabling the chariy to claim an additional 28% (in this case, 84p) from HM Revenue and Customs. This is a first for the charity industry.
"Charities often miss out on this extra income because it is too expensive to process the paperwork on small donations" says Incentivated boss Jonathan Bass. "The mobile channel automates this process, and removes the need for manual processing on the part of the charity. The fact that the Gift Aid form is available on the mobile handset immediately after the text donation has been made means that drop-off should be less than asking someone to go online via their PC."
Get the full story here.
June 5, 2006 in Applications | Permalink | Comments (0) | TrackBack
Mobile usage shock: women are emotional, men are egotistical
At last, an answer to why so many men's phones are stuffed with photos of their ex-girlfriends. One of the more entertaining sessions at today's MEX conference came from Tracy Ross from the University of Loughborough, who revealed a bunch of research on how people use their phones - and how they'd like to use them - in the real world.
One project focused on what we store on our mobiles, and why. The results were grouped into five categories: Sentimental, Memorable, Informative, Comical and Entertaining (that photo of your best mate baring his arse with a party hat attached must fall under several of those then). But it also highlighted some differences between men and women.
"With females, it was a mixture of photos and texts which they tended to have an emotional attachment to, and spoke with great sentiment about," said Ross. "One girl had a text message stored from when she'd performed in a show, from a friend saying 'You were great, don't doubt yourself!'. She'd kept that as a real boost to her confidence and self-esteem."
So how about men then? Do they have a sensitive bone in their bodies? Er, no.
"With boys it's about social status and ego-boosting material, or for entertaining others," said Ross. "For example, ex-girlfriends. There's a lot of bragging going on there."
Of course, this isn't to say that a man has a great emotional attachment to and sentimental regard for his ex girlfriends. Isn't it? Either way, Ross says this kind of research can be useful when planning mobile applications and services for the future. Get set for the Nokia LittleBlackBook handset for men with a colourful social life, then...
June 2, 2006 in Applications | Permalink | Comments (0) | TrackBack
Intrusive mobile advertising won't work, say experts
Does anyone really want to get advertising on their mobile phones? The mobile industry certainly hopes so, and is banking on ads as a big source of revenue in the years to come. Trouble is, mobiles are such personal devices, that if advertising is done badly, it'll just be seen as intrusive spam.
It's a dilemma, and one that was discussed today at the MEX conference in London. And the conclusion? Us consumers will be happy to have adverts on our phones, as long as they're relevant to us, don't get in the way of whatever content or application we're using, and if they allow operators to provide other cool stuff for free.
Jim Souders from Action Engine talked about some focus groups the company has run to investigate consumer attitudes, and pointed out that people are comfortable with the idea of watching TV shows or browsing websites for free because they come with adverts, so why should mobile be any different.
However, he also said that this doesn't just mean streaming TV ads to your phone, or having web-style pop-ups appear when you're using a mobile application. Instead, they've got to be optimised for the strengths and weaknesses of mobile - whether they're text messages, banner adverts, video ads or paid-for search results.
"For example, for a video advertisement, the optimum length is 7-10 seconds," said Souders. "People won't be watching 30-minute shows on their mobile, they're watching shows or clips in minutes, so 30-second commercials won't work."
Of course, there's plenty of other problems for the industry to solve before us punters will accept mobile ads. For starters, we don't want to pay for them, which includes data charges to download or access advertising content.
Reassuringly, everyone involved in the MEX debate seemed to agree that mobile users won't put up with spam or poorly-targeted advertising. However, with no mobile operators or advertising agencies taking part in this particular debate, it still remains to be seen if these noble sentiments will translate into actions.
June 2, 2006 in Applications | Permalink | Comments (0) | TrackBack
EU Tax on Emails and Text Messages
A tax on emails and SMS text messages has been floated once or twice in the past but now the Eurocrats seem taking the matter a bit more seriously by setting up a EU Parliament Working Group, chaired by French MEP Alain Lamassoure. According to a Reuters report in Yahoo News the proposals on the table are for a levy of 0.8 pence (€0.15) for text messages and €0.00001 for emails. It doesn't sound like a lot but with billions of emails and text messages being sent every day it could raise a very tidy sum. No word yet on who pays -- sender, recipient or service provider -- how they're going to collect it and what they'll spend it on, but it looks like one way or another they're going to find a way to milk it.
June 2, 2006 in Applications | Permalink | Comments (0) | TrackBack
What's needed for the perfect mobile MySpace
Why is MySpace such a runaway success? Because it's a jack of all trades, apparently. This, at least, was the message from Frederick Ghahramani of technology firm AirG, speaking at today's MEX conference in London.
He was talking about mobile communities, but took time to explain why MySpace is such a hit, so that mobile companies can figure out how to emulate it. It's all down to the way it combines features of several other sites - Blogger's blogging, Photobucket's image-sharing, Match.com's dating features, topped off with a little bit of Napster's music preferences.
MySpace isn't better at any of these things than those sites, but the important thing is that it brought them all together in one service. "It's played the combination game of combining all these key building blocks, so there's a real multiplier effect which is what makes it sticky and successful," said Ghahramani.
Does this mean the most successful mobile communities will just look like MySpace? Probably not - mainly because MySpace can spread all these different elements over a PC-screen-sized webpage. Try doing that on a mobile phone.
"Screen size is a challenge for this combination play on mobile," he admitted. "How do you combine identity, presence and interaction on a mobile screen, as opposed to a PC screen? If there's going to be a combination play in mobile, its innovation will be a user-interface innovation."
Won't it all be about the online communities like MySpace extending onto mobile anyway? After all, MySpace has already signed deals in the US to be on handsets sold by MVNO operator Helio. Well, maybe, but as Ghahramani pointed out, these online firms face serious challenges making the leap to mobile.
"For them, it's a challenge of simplification," he said. "They've already figured out that consolidation makes success, but they'll also have to focus on user interface innovation to make this work on mobile."
He also pointed out that mobile handsets are a completely different world from the Web in terms of regulation. Online, anything goes on a service like MySpace - you can blog what you like, upload any photos you want, and even give out your home address and phone number if you like. Of course, these might get removed if someone complains, but the point is you can post them.
On mobile, the operators are so worried about complaints (think angry parents) that they impose a lot of restrictions. So often anything posted or uploaded to a mobile community has to be moderated before it appears by a computer, a human or both. Ghahramani said that the online communities have to decide whether they only offer a sanitized pre-filtered version of their content to mobile users, or whether they go back and re-moderate everything from scratch. Ouch.
If this all sounds a bit high falutin', rest assured that it's evidence that the mobile industry is grappling with these issues to make it completely seamless if you're accessing one of your existing communities - whether it's MySpace, Yahoo 360 or MSN Spaces - through your phone, you don't get fed up with the experience.
June 2, 2006 in Applications | Permalink | Comments (0) | TrackBack
Review: World Cup smartphone software
Smartphone users running the Windows Mobile 5.0 operating system can now download handy World Cup applications from Handango. Costing $4.99, Soccer Information Manager provides information about the fixtures, locations and starting times for each of the games. Just put the results of the matches in as they are played and the software will automatically calculate the tables and the details for the final rounds.
Also available for $4.99, FIFA World Cup 2006 provides detailed information from the last three World Cups (Korea/Japan 2002, France 1998 and USA 1994) including all the World Cup winning teams from 1930 onwards.
Other useful information includes the highest scoring World Cup games of all time (1954 - Austria 7, Switzerland 5) and the biggest margins of victory (1954 - Hungary 9 Korean Republic 0, 1974 - Yuglosavia 9, Zuyir 0). Best of all the FIFA World Cup 2006 application automatically updates results from the internet.
Neither piece of software is going to win any major awards, but if you want to appear smart in front of your mates and can't be bothered learning loads of World Cup trivia then they are quite useful.
May 22, 2006 in Applications | Permalink | Comments (0) | TrackBack
Mobile World Cup wall chart
You know what it's like when a big footie tournament comes around. You cut out the wall chart, put it somewhere safe, fill it in diligently for the first three games, then never look at it again.
Well now, according to Mobile Marketing Magazine, software company mxData has come up with a solution in the form of Football Planner 2006, a World Cup wall chart designed specifically for your mobile. It works just like a normal wall chart, and it will work on most colour-screen mobile phones that can get online. It can be downloaded for just £2 by texting 'worldcup' to 60070. Every download comes with the chance to win a 27-inch LCD TV.
Get the full story here.
May 22, 2006 in Applications | Permalink | Comments (0) | TrackBack
Brits slow to adopt mobile internet
A survey has shown that just one in ten Brits actually use mobiles to access the internet. More worryingly, especially for those companies hedging their bets on the complete uptake of 3G, only a third of us would even bother to do so if a mobile internet was just like the real thing.
Research by InfoGin has also shown that the few of us that do use it, do so mainly to check sports results and emails. While InfoGin suggests that mobile networks are failing to take full advantage of mobile internet's advantage, I prefer to think that we Brits are just too cynical about excessive data charges to take up the service as it currently stands. And with Wi-Fi hotspots popping up nearly everywhere there is a strong 3G connection, I wonder if it may end up not being as much of a battle for mobile internet as one against VoIP.
More mobile internet:
GNER brings Wi-Fi to all its trains
O2's i-mode internet service launches in the UK
May 22, 2006 in Applications | Permalink | Comments (0) | TrackBack
Upload your mobile phone clips directly to YouTube
This is an interesting little tip, courtesy of those folks over at Shiny Shiny about that much-loved video sharing service YouTube.
Rather than mess about with your home PC (which adds time to getting that embarassing clip of your mate online), you can now upload your clips directly from a web-enabled phone or PDA. It's just a matter of adding something to your YouTube profile and away you go.
Just think - humiliation in seconds! Want to know more? Get the full story over at Shiny Shiny.
May 12, 2006 in Applications, Video news | Permalink | Comments (0) | TrackBack
Direct downloads with Opera Mini 2.0
Opera Software has released Opera Mini 2.0, a new version of the web browser that runs on almost every mobile phone, with enhancements including the ability to download MP3s, images and other web content directly to your mobile phone.
If you are considering joining the the 2.5 million users of Opera, you'll be pleased to know the new version of Opera Mini includes the aforementioned downloading direct to your phone, new skins to change the look and feel, multisearch, which allows you to select extra search engines for your home page, speed dial (faster access to your favourite sites) and visual navigation - quick and smooth horizontal panning when browsing backwards or forwards.
You can download the browser now via your phone's WAP browser at no cost or via SMS download for your country (small fee applies).
More for your mobile:
PayPal launches mobile payments
Cartoons on your mobile
May 8, 2006 in Applications | Permalink | Comments (0) | TrackBack
PayPal to launch mobile payments
With one on eye undoubtedly on those of us who now view the web via mobile device, eBay has confirmed that PayPal payments via mobile will be available in the UK by the end of April.
Anyone signing up for PayPal Mobile will be able to purchase goods instantly by sending a simple text message, as well as being able to make payments to other PayPal users. The company claimed it would be the first mass-market mobile-payments system in Britain, with around 10 million people in the UK, and another 105 million worldwide, already using PayPal.
Retailers who sign up for the Text to Buy service will publish product codes when they advertise their goods on the net. Customers will text the code to PayPal, after which an automated service will call them back and ask for a Pin number. PayPal will then pay the retailer and the goods sent out. Customers who want to make mobile payments to other users will simply text the amount and the phone number to PayPal.
Via The Times
More eBay:
PayPal credit card
eBay on your mobile
May 8, 2006 in Applications | Permalink | Comments (0) | TrackBack
Free push email from Emoze
Push email has long been asociated with the BlackBerry, though latterly, other mobile devices have started to employ the technology. If you have a mobile device that doesn't yet push your email straight through, help may be at hand from Emblaze, which is offering the first free, downloadable push email service.
By downloading and installing Emoze Personal Edition, compatible mobile phones can receive emails, plus other data such as contacts and diary scheduling anywhere in the world. The technology itself is built to support any mobile device - the current release works with all Microsoft PocketPC or Symbian devices. Within the next few months, Emoze claims it will cover the vast majority of remaining mobile devices, plus new models onto the market.
The program works by installing a connector into your PC's email client which pushes received email to the emoze distribution network from where it is intelligently pushed to your mobile device. The connector currently requires Microsoft Outlook with Lotus Notes and Outlook Express support coming soon. The system is also able to retrieve email from webmail programs, including Hotmail, Yahoo Mail and Gmail via POP3 connections.
To download the free program, visit www.emoze.com
More for your mobile:
Photos to your blog with ShoZu
Comedy to your mobile
April 11, 2006 in Applications | Permalink | Comments (0) | TrackBack
Photos to your blog with ShoZu
We like ShoZu. It's a great mobile utility that lets you send your mobile images straight to an online gallery. The program was recently upgraded so you can receive comments about your online photos straight to your mobile. And now they've upgraded it again.
In addition to the designated online galleries, it's now possible to upload photos and videos to multiple personal blog sites, such as Blogger, Typepad and Wordpress, along with citizen photo-journalism sites like CNN, the BBC and Scoopt.
Also, the comments functionality has also been improved - as well as receiving comments about your images, you can now reply to those comments via your mobile. And ShoZu is also introducing a new "blog-quality upload" option that enables you to save on your data charges by transmitting images at a resolution that is sufficient for online sharing rather than at "print-quality" level.
And it's still all free - but don't forget, you'll still be paying any data charges for sending your images or videos.
More for your mobile:
Comedy to your mobile
Parrot Bluetooth Photo Viewer
April 6, 2006 in Applications | Permalink | Comments (0) | TrackBack
Book a holiday through your mobile
I'd like to pass myself off as some kind of much-travelled, cosmopolitan bloke, but in truth, I'm more of a week in Wales kind of guy, with the occasion jaunt to Europe when time and money permit. Not sure why - with flights cheap and booking easy online, it's not exactly a rich man's pastime. In fact, you can even book via your phone now with Handy Traveller going live 02's i-mode service.
With Handy Traveller technology, you can browse holiday and travel options, select something at the right price and time for you, then book and pay for it on your mobile, simply by sending a one-word text message.
Handy Traveller joins a number of big names that have signed up to i-mode in the past few months, including eBay and Right Move.
More i-mode:
Buy a house on your mobile
eBay joins i-mode
March 23, 2006 in Applications | Permalink | Comments (0) | TrackBack
MSN Messenger on your 3 mobile
There's a very good chance that you are one of the 205 million people who have access to MSN Messenger, or one of the 230 million who have an active Hotmail account. If you also have a mobile phone with 3, you will soon be able to access both your Hotmail and Messenger on your 3G mobile after the company signed an agreement with Microsoft to offer seamless access between PC and mobile.
Access to both Hotmail and Messenger is through a browser or by downloading a software client. Both services will have the same look, feel and basic functionality as your existing PC versions. After logging in, your full list of Messenger contacts will be available to you. Your existing MSN password will also give you access to your Hotmail inbox and all email functions.
Hard to see it replacing text messaging, but it does offer additional ways of keeping in touch with friends and family. Initially, the services will be available to 3's customers in the UK, Republic of Ireland, Hong Kong, Sweden, Denmark, Austria and Australia, with plans to expand the service to other 3 markets.
More 3:
Chico Time on your 3 handset
3 pays punters to receive voice calls and text messages
March 21, 2006 in Applications, Network news | Permalink | Comments (0) | TrackBack
Make your PDA go with a Fizz
Rather than carrying around a well-thumbed travel guide when you go abroad, you could store all the information you might need on your PDA or smartphone if you install Fizz Traveller.
It doesn't tell you the friendliest bars or the best places to eat, but it does offer up all the essential travel information you might need to hand. For example, you'll have time and weather information for over 58,000 cities worldwide. You can choose your six favourite cities to automatically receive time and weather information, including minimum and maximum temperatures, percentage precipitation, forecast and satellite maps, as well as 5 day and 2 day forecasts. Traveller also gives details of airport delays for the closest airports to your chosen city - where the delays are caused by weather.
In addition, there's daily updated currency rates and conversions capabilities, including weight, length, area and speed, as well as clothing and shoes sizes. Ansd there's alarm functionality and the ability to compile to-do lists and add notes on the go.
Traveller supports all screen resolutions (QVGA, square screen devices and landscape/portrait on Pocket PCs) and provides Windows 5 mobile support.
It's available now for around $20 (around £11).
More travel companions:
Garmin nüvi
Travel in style with your gadgets
March 20, 2006 in Applications | Permalink | Comments (0) | TrackBack
Hunt For It on your mobile
Somehow, taking on eBay doesn't seem to be the best business model, but if you're successful, the financial benefits are certainly impressive. Hunt For It is the latest challenger, launching on March 1st and aiming to beat eBay by aiming its service at mobiles, even with the full eBay service being available on i-mode.
Over at Bayraider, they have all the details of this new online auctioneer, how you can bid and recieve auction alerts on your phone, how you can make money when someone places a bid for your item via SMS and the impressive prize draw if you sign up now.
Interested? Head on over to Bayraider now.
February 22, 2006 in Applications | Permalink | Comments (0) | TrackBack
ShoZu adds two way sharing
Remember recently we told you about ShoZu? If you missed it, it's a mobile utility that lets you send your mobile images straight to an online gallery, saving you money on distributing your latest snaps to your friends. Nice thing - and now it's been improved with more functionality.
ShoZu still lets you add your pictures and video to online galleries and communities, but now it works as a two-way sharing device. When you send an image to web, you will receive any comments made about your photos on the web to your mobile. In addition, you will also be able to synchronise your mobile address book. So you can edit or add contacts from your secure ShoZu account or from your handset, with the details automatically updated at the other end.
Other additional picture features added include the changing of image titles, rotating of images and allowing descriptions and tags to be added before sending from the camera application.
And it's still all free - though you'll still obviosuly be paying the data charge for sending.
More mobile imaging:
What is ShoZu?
3's Pupillo surveillance camera
February 13, 2006 in Applications | Permalink | Comments (0) | TrackBack
Predictive handwriting for your mobile
Ever own a Palm? I had one a few years back, which was fun at the time, but I could never get my head round the handwriting on the screen. Or maybe it was my strange way of writing. Anyway, the method is still around, with Zi's Decuma refining the method and adding a predictive function to speed things along on your mobile device.
Decuma Version 4 is pen-input software which, along with predictive, features word completion and increased personalisation to your handwriting. It also recognises 31 languages. The system is expressly designed for small devices such as mobile phones and portable gaming consoles. Decuma recognises letters in upper and lower cases, numbers, symbols and punctuation, and even enables users to text in two languages at the same time without having to switch input modes.
Nice idea, but with texting now such a big part of our culture, can you really see it catching on?
More for your mobile:
BBC clips for your Orange phone
ROK comes to Sony phones
February 10, 2006 in Applications | Permalink | Comments (0) | TrackBack
Text for a train
Well, it looks like our train service is finally entering the 21st century. Having finally completed a working train line from Manchester to London after three years digging (not that I'm bitter), you can now get train details and route information via text messaging.
Using technology developed by Kizoom and mBlox, National Rail has two text-based enquiry services available. If you want to know departure or arrival times, text 484950 and Traintracker Text looks up estimated train times, then texts the full details back to you. Calls cost 25p. In addition, TextMe Journey Planner is a free service that sends a complete itinerary of either the outward or return portion of a journey, so you know where to change without having to write it all down.
For a full explanation and demo of the service click here.
More for your mobile:
BBC clips to your mobile
Magazines on your mobile
February 10, 2006 in Applications | Permalink | Comments (0) | TrackBack
Sat nav for pedestrians
Once, if you got lost, you'd ask a policeman. These days, you would probably need a map to find one. Which is probably why m-spatial has thought it a good idea to add its MapWay Local Search to O2's i-mode service.
Optimised for mobiles, the MapWay service is rather like sat nav for pedestrians. It features 'made for mobile' maps and directions showing the location of any address in the UK, plus a 'What's Nearby' function for local places of interest. m-spatial claims it offers information about 2.2 million businesses and amenities in the UK.
Downside? Well the big one is a £1.99 per month subscription charge. Might not sound much, but aren't you already paying for the i-mode service?
More i-mode:
Find out about O2's i-mode service
eBay launches on i-mode
February 2, 2006 in Applications | Permalink | Comments (0) | TrackBack
Tom Baker becomes voice of text
A text message - that's a short message, so named because it is a message of text. Not anymore; BT has introduced talking text to and from home phones and for the first three months, they'll be spoken by Tom Baker.
You can send a text from a mobile to a landline in the normal way – just enter the landline number as the destination instead. To send a text from a landline to another landline or to a mobile, you need a text-enabled home phone, BT Caller Display and a compatible phone line.
If the recipient has got a text-enabled phone and has registered for BT Text, they will ordinarily receive texts in written format. If you want to surprise them with a Tom Baker text, you can force it to be delivered as speech instead by typing *tts# at the start of your message ('text to speech').
More mobiles:
Mobile image sharing on the cheap
Live gigs on your mobile
January 31, 2006 in Applications | Permalink | Comments (0) | TrackBack
Mobile image sharing on the cheap
It's all very well being able to take great photos with your ever more powerful camera on your mobile, but it can certainly sting financially if you send a snap to all your friends. Enter ShoZu, software that lets you take pictures and video on your phones and upload to photo and video sharing sites for free.
Download ShoZu from the website and you can send pictures to sites such as Flickr and Webshots - sharing the pictures you take rather than hiding them on your phone. Once your images are online, you can email them from these sites to anyone you like. Your network operator still bills you for charges incurred when uploading, but you pay to send one image that can be seen by many, rather than sending the image out to all your friends and being billed appropriately.
And it saves you the legwork of creating an online gallery.
More mobiles:
Casino on your mobile
Feel the game with VibeTonz
January 31, 2006 in Applications | Permalink | Comments (0) | TrackBack
VibeTonz hits the Samsung E770
We hinted at the arrival of VibeTonz last week - well now it's been officially unveiled in conjunction with Orange and Samsung, who are launching the Samsung E770 phone with VibeTonz compatability.
VibeTonz enables a mobile handset to produce 'vibro-tactile' sensations - so mobile gamers can experience the recoil of gunshots or the jolt of a punch, for example. To get you started, the Samsung E770 will include four games: Airship Racing from effusion, Bobby Carrot from effusion, Arch Angel from Wait4U, and Freekick Festival from Zio Interactive. More will be available via the Orange World service, with games companies such as Superscape, I-play, and Indiagames, all planning to release VibeTonz games in the near future.
And even if you're not a mobile gamer you can enjoy the feeling. The phone will also include 15 VibeTonz-enabled ringtones, which can be used for caller identification according to individual vibration.
More mobiles:
Cavalli-styled LG U880
Ministry of Sound 3G mobile
January 31, 2006 in Applications | Permalink | Comments (0) | TrackBack
eBay joins O2's i-mode service
We reported recently how you can now search for your dream home on your mobile phone via O2's i-mode service. Well now you can buy and sell the contents of your home, with eBay added to the ever-expanding service.
No more worrying about your bid on that Danish sideboard or the Sweeney board game - just get your O2 phone out to bid for goods in over 13,000 categories. The eBay service for i-mode has been designed specifically for the phone, with dedicated buttons to navigate easily through the pages. You can even manage all your bids and purchases on My eBay - just as you would at home.
eBay is O2's 126th i-mode site, following the likes of Egg, Right Move, Interflora and Universal.

Find out more
More i-mode:
Right Move joins i-mode
O2's i-mode service launches in the UK
January 20, 2006 in Applications | Permalink | Comments (0) | TrackBack
Best of 2005: Spinvox
Over the next few days we are going to highlight a few gadgets, apps and websites that we rate as the very best of 2005. We kick off with possibly the coolest mobile phone app of the year - Spinvox
Why is it so cool? Well listening to your mobile phone messages is oh so dull. Fortunately Spinvox delivered a way of having all your voice messages transcribed and sent to you as text messages. Very clever and yes it does text your swear words too.
December 28, 2005 in Applications | Permalink | Comments (0) | TrackBack
House hunt on your mobile
Looking for a new house? Finding your perfect property could be as as easy as switching on your mobile phone. If you have an O2 handset with i-mode, you can now access all of the properties currently for sale with Rightmove.co.uk. That's a whopping 660,000 places to rent or buy both in the UK and overseas.
It's not a static list either. You can get notifications of the latest houses on the market in with full colour photographs, plus instant access to the estate agent, so you can arrange a viewing of that dream home in seconds.
For more information on i-Mode visit http://flash.o2.co.uk/imode/index.html
More i-mode:
Europe's first 3G i-mode phone
O2's i-mode service launches
December 28, 2005 in Applications | Permalink | Comments (0) | TrackBack
Track your kids by mobile phone
Back in the day, most kids played out on the street. But if recent research is to be believed, nearly a third of children now miss out on playing outside because of parental fears for safety. If you worry everytime your child leaves the house, mTrack has launched the i-Kids phone, which can pinpoint a child's location to within 20 metres via phone or net.
The phone, which is endorsed by children's charity Kidscape, has limited call capabilities and just four numbered buttons - three can be allocated to the phone by the parent together with a additional button that the child can use to get help at any time from all the stored numbers. Once subscribed to the service, parents can track their child in three ways - free through a map online or on a mobile which tracks the child every 10 minutes, instant tracking via a 'ping' (costing 50p per 'ping') or through a safety zone alert, which notifies parents via sms if their child has strayed from their specified area (50p per text).
To get the service you first need to sign up to i-Kids. The price is £49.95 for the handset (which comes in a range of colours), plus a monthly cost of £11 for a 1 year contract (or £5.23 for 2 years). You get 10 free location requests to start you off, after which they'll revert to 50p each. Find out more at www.i-kids.net/uk.
More child safety
Tracking with KidsOk
Anti-bullying mobile
December 19, 2005 in Applications, Handsets | Permalink | Comments (0) | TrackBack
Self-destructing SMS
Most of the time our text messages are nothing more than idle gossip, sent in a moment of boredom in a café or at a bus stop.
But what happens when you send a personal or work-related text. Can you be sure it will only be read by the intended recipient? If you don't want the stress of a trail of damaging SMS, you could try StealthText.
When a message is sent, the recipient receives a text notification showing the sender's name and providing a link to the message. Once opened, the message disappears after a short period of time - enough time for that person alone to read it.
With the memory of Rebecca Loos still strong, celebrity agents are already queuing up for this text killer, along with a number of businesses and government departments. If you want your texts to remain private, StealthText is launched in the UK in early 2006 at a cost of 50p per text.
Find out more at www.stealthtext.net.
December 19, 2005 in Applications | Permalink | Comments (0) | TrackBack
Push e-mail for RAZR V3 users
Motorola RAZR V3 users can now check, receive, send and delete e-mails in an instant rather than having to dial into their mobile phone network each time. Rogers Wireless and Motorola Canada have announced the availability of the very first Java-based push e-mail service for a GSM handset.
By downloading the MyMail application over the air, business-centric users will be able to stay in touch with the office/friends etc. on the move. Powered by Visto Mobile, MyMail is available on the Motorola RAZR V3 with a Rogers Wireless Data Service Plan (DSP). Data service plans begin at $15 a month and are available in packages up to $60 a month. More info from here.
November 28, 2005 in Applications | Permalink | Comments (0) | TrackBack
Vodafone and Sky TV a hit?
Vodafone and Sky are claiming a successful debut for the launch of Sky Mobile TV on the Vodafone 3G network says Mobile Marketing Magazine. Apparently customers have accessed one million streams of mobile TV channels in the two weeks since the service launched on 1 November. With Vodafone having 341,000 Vodafone live! with 3G customers at 30 September, this equates to just under three streams per 3G customer, though the figure does include viewing of additional 'variety' channels, including Channel 4, which are not part of the Sky Mobile TV service.
Sky Mobile TV offers 19 mobile TV channels, including 24-hour news, sport, entertainment and documentary programmes to all Vodafone live! with 3G customers. The channels come in two 'packs' – a News, Sport & Factual pack and an Entertainment & Music pack. The service is free to all Vodafone live! with 3G customers until 31 January 2006, £5 per pack per month thereafter. The service is exclusive to Vodafone UK until 31 March 2006. More here.
More TV on your mobi
Voda and Sky offer mobile TV
Nokia launches TV to go
November 18, 2005 in Applications, Network news, Video news | Permalink | Comments (0) | TrackBack
Nokia N92 review
The folks over at sister site Gadget Centre recently got chance to have a hands on with the Nokia N92 – the first mobile phone to feature an integrated DVB-H receiver that delivers digital TV on the go. Read how it could change the shape of mobile phones.
More TV on your mobi
Voda and Sky offer mobile TV
Nokia launches TV to go
November 18, 2005 in Applications, Handsets | Permalink | Comments (0) | TrackBack
Who will be first with HSDPA in the UK?
As you may or many not know HSDPA (High Speed Downlink Data Packet Access) is the exciting new technology which will enable mobile phone networks to ramp up data speeds to levels well beyond what we currently have with 3G. Quite who is going to be first to deliver HSDPA remains to be seen though. O2 has been making a big noise about the technology and has been trialling it on the Isle of Man. Its HSDPA system has just gone live there offering users speeds of 1.4Mbps. It also hopes to have HSDPA available across the UK by the end of next summer.
Orange is also keen on HSDPA and stressed how important it is at the 3GSM show in Cannes earlier in the year. The dark horses though could be T-Mobile which cunningly committed to its HSDPA roll out in a press release about its Web'n Walk tariff last month. It is promising to deliver a service in 2006 which will offer data speeds of 1.8Mbps – over four times faster than its existing 3G network. Today T-Mobile confirmed that, in collaboration with its partner Nokia it had completed HSDPA calls in the UK, the Netherlands and Germany.
"The HSDPA calls demonstrate T-Mobile's commitment to raising the bar for the quality of broadband mobile data services," says Hamid Akhavan, Chief Technology Officer, T-Mobile. "The calls are a good example of the successful cooperation that is taking place between T-Mobile and Nokia in the field of high speed mobile access and broadband applications."
Quite what the networks, and indeed us consumers will do with all that extra bandwidth remains to be seen. HSDPA PCMCIA cards for laptops are a cert though and maybe for the first time, we'll have really smooth video streaming. Don't expect HSDPA speeds to stop at around 4Mbps either. According to O2 download speed is set to rise to 7.3Mbps in 2008 before hitting 10.2Mbps in late 2009.
November 17, 2005 in Applications, Card modems, Network news | Permalink | Comments (0) | TrackBack
New Opera 8 for Symbian S60 handsets
For the uninitiated, Opera is an industry leading, award winning internet browser originally designed for Symbian S60 handsets and later Windows Mobile. The thing that really sets it aside from all its competitors is the Small-Screen Rendering (SSR) technology which turns ordinary webpages into smaller versions fit for a mobile phone screen and stops you having to scroll wildly around looking for the right bits. Obviously this can lead to some serious squinting on smaller phones, so Opera 8.5 now helpfully comes with a zoom function. On top of that there is also enhanced support for quick web browsing with a new password manager, meaning you can quickly log into websites without needing to battle with passwords on your keypad. Opera 8.5 is currently only available for Symbian S60 devices such as the Nokia N-Gage, 3230 and 6600 (full list here) but you can bet the upgrades will also make it to Windows Mobile devices soon.
More Opera
Opera 8.0 released
Opera browser for Microsoft phones
November 15, 2005 in Applications | Permalink | Comments (0) | TrackBack
Motorola's iTunes RAZR phone
We have just had it confirmed by Motorola in the UK that the latest version of the RAZR phone, the V3i, is in fact iTunes compatible. Apparently it won't work in all Moto's markets, but hazarding a guess here, we reckon that the UK and the US are pretty safe bets. As we mentioned earlier the phone uses Transflash storage cards which go up to 512MB, so you'll be able to get your 100 tunes on there.
So why Moto didn't launch this as the iTunes phone in the first place? It would have saved the company, and Apple, a lot of grief.
**Update**
Here's the official word from Motorola in the UK. 'iTunes will be available on the V3i in certain markets. For those markets a press announcement will be made shortly.'
**More**
Ok, here's another clarification. The initial V3is won't be iTunes compatible. However there will be iTunes versions of the V3i which will be on sale in some countries in the new year and these will be announced seperately. Got that!Phew!
November 8, 2005 in Applications, Handsets, Music | Permalink | Comments (0) | TrackBack
Vodafone and Sky team up for mobile TV
Not wishing to be outdone by its rivals - most notably Orange - Vodafone has teamed up with Sky to offer mobile TV to its Vodafone Live 3G customers. Initially 19 different channels will be offered free of charge to customers. However, from February 1st subscribers will be charged £5 a month for each of the packages they subscribe to. Some channels will be broadcast 'as live' while others will be dedicated 'made for mobile' channels, featuring regularly updated blocks of programming. In order to attract customers to the service Sky is giving all Vodafone Live 3G customers exclusive live coverage of the England cricket team's tour to Pakistan, starting with the first test in Multan on 12 November. Sky also claims that it will offer both breaking news and sports headlines to Vodafone's 3G customer base.
More Mobile TV stories:
Orange TV on a mobile reviewed
Samsung shows mobile TV at IFA
Vodafone 3G customers will be able to choose one of the two following packages:
News, Sport & Factual: Sky News; CNN; Bloomberg; Sky Sports News; At The Races; Discovery Factual; National Geographic Channel; History Channel.

Entertainment & Music: Sky One; Sky Movies; MTV (two channels*); Living tv; Discovery Lifestyle; Nickelodeon; Paramount Comedy**; Cartoon Network; Bravo;
* **One MTV channel will be available at launch. The second MTV channel and Paramount Comedy will join the line-up later in the year.
November 2, 2005 in Applications, Network news, Video news | Permalink | Comments (0) | TrackBack
Orange takes on the iPod (again)
So are music downloads via mobile phones taking off in the UK? Well yes and no. While some networks seem to now be only offering a half-baked service, others are going from strength to strength. Orange today has announced a few little tweaks to its music download system Music Player which should help make life a bit easier for its users.
The big news is the Orange Music Converter, a rather nifty bit of software for your PC which enables users to convert tracks they have stored on their PC's hard disk into the AAC+ format which is compatible with the Orange Music Player. It works with MP3s and WMAs, but obviously not DRM-ed WMA and AAC tracks downloaded from Napster, iTunes et al. The reason you might want to do this is that the AAC+ tracks take up just 700k of space on a storage card as opposed to 3/4MB of a full MP3 track. So your 512MB SD card instantly now holds the same as a two Gig card would if loaded with MP3s. There is obviously a slight trade off in terms of sound quality though not as much as you might think. Probably the best comparison is MP3 at 96kbps.
From now on users will also be able control the tracks they have downloaded via Orange (they start at £1 a shot) using a web page. The page lists the tracks they currently own and enables the user to take the music to and from their mobile. Even if their handset is stolen they can automatically transfer the tracks they have paid for to their next phone. Orange also let on that it was currently looking at the two hard disk based phones – the Nokia N91 and the Samsung SGH-i300 and that Orange subscribers might be able to take delivery of them in the New Year. The Music Player is currently compatible with eleven phones, though Orange has promised to roll it out to cheaper, more youth-oriented handsets next year.
October 20, 2005 in Applications | Permalink | Comments (0) | TrackBack
3 offers cash for zany clips
3 today also unveiled a service that suggests to us that a few of its top execs have spent a little bit too much time recently watching re-runs of You've Been Framed. It is offering its customers (it now has 3.2 million subscribers) cash to share their video clips. Users send in thirty second video clips which are then uploaded to the 'See Me TV' channel for other 3 customers to view. Each time a clip is downloaded by a 3 customer the performer gets paid 1p, and 3 is promising that some contributors could make thousands of cash for their efforts. Credits are paid by PayPal.
See Me TV is accessed via the 3 Services menu and is updated daily. To help viewers navigate through the thousands of mini-movie clips that will be available they are divided into categories, from 'Stupid Stuff' to 'Cuddly' and 'Dead Impressive'. The most popular clips appear at the top of the browser to help cut straight through to the top talent. All clips are presented with the name of the 'director' and a title to encourage performers to add attention.
October 20, 2005 in Applications, Network news | Permalink | Comments (0) | TrackBack
3 first network to offer dual downloads
We have been saying for ages now that phone networks should offer dual downloads, so that when someone buys the track over the air they can also download it to their PC. And guess what that's exactly what 3G network 3 has announced today. The tracks go for £1.50 a shot and are ordered from and turn up on your mobile and then you get a PIN code that will enable you to access the track at home.
At the present time we can't confirm which format the tracks are in, but our guess is that they will be in AAC+ for the phone and WMA for the PC. It surely won't be too long before other networks offer a similar service.
October 20, 2005 in Applications | Permalink | Comments (0) | TrackBack
First TV service to GPRS (2.5G) phones
If you fancy watching a bit of TV on your mobile and don't yet have a 3G phone, here is some potentially good news. Rok, who you may remember as offering storage cards for phones pre-loaded movies and programmes, is now offering a TV streaming service to GPRS handsets. I'll believe the quality when I see it, but the company says that once the user has downloaded the ROK player they can stream up to 10 live and on-demand channels including the Cartoon Network, CNN and ITN.
Similar to Orange's rival 3G TV service it is free to try Rok TV, but after a month or so unless you pay £9.99 per month your screen goes blank. While it sounds great in theory there is a drawback or two. Firstly the service is only available on certain Nokia phones. Also users will also have to pay their network for the data they download on top of the £9.99 per month. Apparently it is around 10MB of data per hour of viewing at a claimed 15fps. Hopefully I'll have a go with the service shortly. More here.
October 13, 2005 in Applications | Permalink | Comments (0) | TrackBack
Orange pioneers live sports mobile channel
Orange customers fortunate enough to be at the forefront of new 3G Mobile TV technology can now enjoy what may be the first in terms of live sport on a mobile. It has been revealed that, from today, eight new channels are available on its Orange TV service. The sporting event being broadcast is the ICC Super Series, presumably because it's one of the very few not already assimilated by Sky, which takes place over the three on-dayers 5th, 7th and 9th and with the test on 14-19th October.
Fortunately if you aren't a cricket fan then you can also sample the delights of seven other channels consisting of ITN Weather, Bloomberg, Kiss, Kerrang, Bravo, The Reality Channel, Shorts TV and Maxx Sports. This new content will provide a welcome boost to the service which has been depleted by the seasonal nature of some earlier channels such as Big Brother and Glastonbury 2005. Obviously the ICC channel won't provide great viewing after the 19th either.
October 4, 2005 in Applications | Permalink | Comments (0) | TrackBack
O2's i-mode internet service launches in the UK
O2's long awaited i-mode Internet service has finally been unveiled in the UK. offering users the chance to experience a fast and cost effective internet service. Already the world's most widely-used mobile Internet service with more than 50 million users in 22 countries, i-mode is supposed to be an easy-to-use service, which runs significantly faster than most services. Available in the UK exclusively from O2 on 1st October, the service will launch on Pay as You Go and Pay Monthly and will be on both 3G and 2G services.
Around 100 international and local mobile Internet sites have been unveiled at the launch, with brands such as Egg, Interflora, lastminute.com, Rightmove.co.uk and Monster.com getting involved. As well as advanced internet services, with banking, shopping, email, ticket bookings and news all available, a push email service will also be included, allowing you to get your emails straight to your phone instantly.
Four unique i-mode handsets, with more to follow, have been unveiled: Samsung S500i (£249 Pre-pay, free Post Pay); NEC 411i (£99 Pre-pay, free on Post Pay); the NEC 343i (£79 for pre-pay, free on Post pay) and the Samsung Z320i 3G slider phone, which will cost £249 on pre-pay and from £79.99 on contract (Full details after the jump)
In countries where it has already been launched, i-mode has proven to be far more popular than WAP servies, and because it employs commonly used open Internet technology, companies are already equipped to create and update their sites. Another difference is that i-mode site providers, such as lastminute.com and Egg, can do things like charging customers directly for any additional services they buy, rather than O2 adding the costs to the bill.
More info from release:
O2 UK will sell the i-mode service and handsets at its 300 retail stores in the UK, the O2 online shop (www.o2.co.uk) and through popular retailers like P4U, Carphone Warehouse, The Link, Argos, Woolworths and other channels.
Browsing and downloading is priced at £3 per megabyte, with each megabyte equal to approximately 100 pages, which is the same rate that O2 charges for other consumer data services. In addition, customers can save more than 50% on their browsing cost by adding simple data bundles known as O2 Bolt On's. These Bolt On's have been tailored for the regular and heavy users to make it easy for customers to plan and control what they spend.
Emails without an attachment will be charged from the outset at the same price as standard text messages. Furthermore, if an email is sent to more than one recipient (up to 5), it will only be charged as one message.
Samsung S500i
1.3 mega pixel Camera with flash
MP3 player with external controls
80 MB internal memory with optional Transflash removable memory card
Dual external speakers
Tri-band
Large 262k QVGA internal TFT screen
Stereo Bluetooth headset support
Weight – 98g
NEC 411i
• 1.3 mega pixel camera
• Large 65k colour screen
• Bluetooth
• MP3 player
• Still image and video capture playback
• 26mb of user memory
• Downloadable games and ringtones
• Tri-band
NEC 343i

• Slim and stylish design
• VGA camera
• Large 65k colour screen
• Tri-band
• Downloadable games and ringtones
• 1.3mb internal memory
Samsung Z320i
• 3G Slider phone
• 262k Colour Screen
• Video calling
• 1.3 Megapixel camera
• Multimedia Player with Dual external speakers
• 100mb internal Memory
• Stereo Bluetooth
• Internal Antenna
• Quadband
• Weight – 105g
• 97 x 48 x 22.5mm
September 27, 2005 in Applications | Permalink | Comments (0) | TrackBack
O2's i-mode goes live in the UK on Monday
O2 is to launch its i-mode service in the UK next week. Already huge in Japan and gaining popularity in Europe i-mode is a mobile internet system that is compatible with both 2.5 and 3g phones. Via the i-mode platform users will be able to access what O2 claims is a 'rich range of content' from Wap style news pages through to animation and video. As i-mode is a more secure system than Wap O2 is also likely to offer a form of internet based banking via mobile with users able to check their balance and make transactions via their phone.
The first set of O2 i-mode phones come from NEC, Panasonic, Samsung, Siemens (BenQ) and Motorola. However industry observers believe that it won't be too long before Sony Ericsson and Nokia i-mode mobiles are available too. More next week.
September 27, 2005 in Applications, Network news | Permalink | Comments (0) | TrackBack
Are Vodafone and Sky about to launch TV to your mobile?
Is Vodafone's TV on your mobile service imminent? And will it carry Sky's TV channels? Well given the number of handsets in its new 3G range which it is billing as TV compatible it seems very likely we'll see a service sooner rather than later. In the summer Voda promised to launch TV in the UK before Christmas. It has also been trailing a service in Germany which offers CNN, Eurosport, Fashion TV and a weather channel. The German service also has a series of looped channels including a special mobile version of a popular German soap which is transmitted on mobile before it is broadcast on terrestrial TV. It is just speculation now, but given Sky's announcement the other day, and the fact that the pair work closely together on content for Voda's 3G mobile serves, maybe Sky Sports live via Voda is just weeks away.
September 27, 2005 in Applications, Network news | Permalink | Comments (0) | TrackBack
Is over the air downloads to iTunes phones the real reason for the ROKR?:
Is the real story about the ROKR phone that it is a precursor to Apple offering over the air music downloads via iTunes? Well maybe, and the interesting news is that the UK networks don't seem as down on having iTunes as a rival to their music services as you might have thought.
It was always assumed by UK mobile phone analysts that had Apple and Motorola offered a direct over the air music downloads via iTunes to its newly launched ROKR music phone, that the UK networks wouldn't have touched the phone. For after all this would make iTunes a direct competitor to the network's own music download options. Vodafone, which isn't offering the phone probably sees it this way but not other networks.
Speaking for O2, which has an exclusive on the phone for a couple of weeks, Head of Music Graeme Riddell told Tech Digest that this was never an issue. 'We took the phone because it fits in with our core plan and that it is to get people using their mobile to listen to music. We acknowledge that it is a competitive market place out there and we have a strong offering and we would be able to offer services that iTunes couldn't such as video downloads, ringtones, ticketing and community features.' Nevertheless were Apple to offer a mobile-friendly version of its iTunes music store, which surely has to be high on the company's agenda, the UK networks own services would find it hard to compete with a system that has already taken such a huge leap in PC-based music downloads. Tellingly Riddell admitted that the networks would still benefit massively from the service 'as consumers would be using our phone network to download the tracks.'
Riddell also argued that it didn't take long to decide to take the phone as it is 'obviously a high profile phone and O2 wants to maintain its position as offering the widest and best range of handsets on the High Street.' Asked what he thought about the backlash against the phone – reviews haven't been too kind so far - Riddell said that 'consumer electronics is a very fast moving market' and he expected Motorola and Apple would offer better specified versions of the phone in the near future.' 'Although Apple has done extremely well with its iPod,' concluded Riddell. 'There are still many more phones out there that can play MP3 than Apple music players.'
September 27, 2005 in Applications, Handsets | Permalink | Comments (0) | TrackBack
First UK Push To Talk review
For a couple of years now our American cousins have been banging on about the delights of Push To Talk, a smart little system that enables your mobile to moonlight as a walkie talkie. The cool thing though is that unlike trad walkie talkies it isn't limited by a range of a few miles. Instead you can bark roger, roger into your handset and wake up your rellies down under. Well Push To Talk has finally arrived in the UK in the guise of Orange's Talk Now and with new handsets and a pay as you go tariff the company is now targeting consumers, as well niche buyers like small businesses, with the technology. We had a lot of fun with the phones and you can read about it here.
September 27, 2005 in Applications | Permalink | Comments (0) | TrackBack
iPod type storage on your mobile by 2008
Hitachi execs have just been running me through the various advantages of perpendicular technology in hard drives. I'll spare you the physics, which to be frank some of which zoomed over my head, and just say that the company reckons the technology will enable them to increase capacity of hard disks by between 20-40% per year.
The big news for us mobile phone addicts is that we should see a one inch Hitachi drive (codename Mikey) in a phone with a 8/10 gigabyte capacity by the end of the year. Hitachi then promises that by 2008 the one inch drive will have capacity of around 20 Gigabytes which for some of us it will mean it is time to ditch the digital audio player.
The company is also expecting large hard drives on phones to archive video, possibly taken direct from a digital TV source transmitted to the handset. Hitachi is very excited about the market but admits that at the current time it really can't say how huge the hard disk market for phones will be.
Interestingly the company says that it won't go smaller than one inch disks leaving the smaller capacity market to flash memory producers and other hard disk makers.
June 23, 2005 in Applications | Permalink | Comments (0) | TrackBack
3 offers mobile blogging
Seems like everyone round here has suddenly got obsessed with Moblogging, or Mobile Blogging as us Brits prefer to call it. Now it could be set to go mainstream as UK mobile phone network 3 has become the latest company to offer its subscribers a mobile blogging service. 3's My Gallery enables users to upload images and video shot on their camera phones to their own dedicated website. Once the files have been uploaded users can then add a comment or a description of the image. The files are transferred to the website via Multimedia Messaging (MMS) and not email, which limits the size and quality of the images. Users can also specify whether they want their gallery to be private or public. The picture hosting service is free to all 3 subscribers, though users pay standard MMS rates for each picture they upload.
May 24, 2005 in Applications | Permalink | Comments (0) | TrackBack
Sonic on mobiles
During all of the technological wonders currently being exhibited at e3, it's easy to forget that small addictive games often trump over boring, repetitive, nice looking games. Panasonic are sweetening the deal for their new phone models, as featured earlier on Tech Digest: Sonic the Hedgehog (Mega Drive edition) will come pre-installed on six of Panasonic's new phones, including the flagship VS3 model(in case you're interested, the other models are the VS7, SA6, SA7, MX6 and MX7.) The game will feature an all new ranking system and difficulty settings. A sign that the PSP's days are numbered?
Well let's not go that far. Yet.
May 24, 2005 in Applications | Permalink | Comments (0) | TrackBack
Digital TV on the phone
NTL and O2 today revealed what those lucky punters who are trialling digital TV to mobile phones in Oxford are going to be watching. And if they were expecting live football or blockbuster movies on their Nokia 7710 handsets they are going to be sorely disappointed. For in the first six months of the trial our TV to go guinea pigs are going to sampling the delights of The Cartoon Network, CNN, Discovery Channel, Sky Sports News and Sky Travel.
Overall 16 channels will eventually be lined up by NTL and O2 in the trial which has been designed to test and showcase the televisual capabilities of the next generation of mobile phones. Apparently the trial will look at how people choose to catch up on their favourite TV shows, watch the latest music videos and keep up to date with the news and sport when on the move.
The six-month trial will use the DVB-H broadcast transmission standard, specially designed for handheld reception. With its low battery power consumption and robust reception, DVB-H allows an efficient 'one-to-many' method of delivering TV content in a way that complements the one-to-one video streaming which is already possible via GPRS and 3G networks.
To enable a commercial service to be launched in the UK, Ofcom will need to license spectrum, and the results of the trial are seen as valuable in proving ongoing consumer interest. NTL Broadcast is currently building a new broadcast network of eight DVB-H transmitters, using existing structures, to cover 120 square km centred on Oxford that will enable the participants to receive digital television on the move.
O2 will soon begin the process of recruiting triallists from the specified catchment area within the Oxford ring road: triallists will be between 18 and 45 years of age, and spend the majority of their day (i.e. live, work or study) in Oxford. Initially, handsets will be provided to all 350 triallists by Nokia - the new 7710 which, for the purposes of the trial, will come with a special DVB-H receiver.
May 24, 2005 in Applications | Permalink | Comments (0) | TrackBack
Microsoft takes on iTunes phone
Shedloads has already been written about the big Gates announcement yesterday of the launch of Microsoft's Windows Mobile 5.0. So rather than wibble on about what we think here's the potted version plus a few links for you to find out more. Basically the new operating system for mobiles/PDAs offers; more flexibility to customize devices and solutions, productivity enhancements that include updated Microsoft Office software and persistent memory storage for more efficient data management. It also has space for BlackBerry style push email facilities.
But the stuff you probably want to know that it is compatible with Windows Media Player 10 now which means copyright protected Windows Media Audio (WMA) files from sites like Napster and My Coke Music can be ported on to your phone, so phones that compete with the illusive Moto/iTunes handset are on their way. Another announcement was support for hard disks, but we'd kind of guessed that anyway seeing as Samsung has already promised a hard disk based Microsoft phone very shortly. Check out the press-release here. The Windows Mobile 5.0 site here and there's a decent round up here
May 24, 2005 in Applications | Permalink | Comments (0) | TrackBack
Push to View gets an airing at Cannes
Push To View (PTV) is being hailed as the latest "killer app" for 3G mobiles. The technology is currently being previewed at 3GSM in Cannes, courtesy of LG Electronics. The company showed off the mobile service, which works on the same principle as Push To Talk, allowing multiple users the opportunity to share live audio and video feeds in real time. The PTV service also provides a chat engine that's being likened to text messenger services, allowing you to invite people to join in a video conference with you and other contacts.
February 25, 2005 in Applications | Permalink | Comments (0) | TrackBack
GPS for your Smartphone
Software apps are rarely the most exciting things to write about - there's nothing exciting about a screenshot compared to a pic of a shiny new gadget. But we like to keep a bit of diversity going on TD and thought it only right to tell you about this GPS navigation software for smartphones. Destinator SP works on Microsoft Windows powered smartphones such as the Orange SPV C500 or Motorola's new MPx220, turning the handsets into portable sat nav devices. Of course, you need more than just the software to get it working, and the kit also includes a Royaltek Bluetooth GPS antenna. The pocket-sized GPS receiver connects to your handset wirelessly, and the mapping software provides spoken commands for your route. The software comes pre-installed onto a memory card (SD/MMC/MiniSD/RC-MMC). A nice little phone-related feature is that you can text the mapping details to a fellow Destinator owner. And those without the software will still be able to view the address and geo data on the text. The app is out this month with an RRP of around £173 plus VAT.
February 25, 2005 in Applications | Permalink | Comments (0) | TrackBack
Control your PC via mobile
Toshiba's Ubiquitous Viewer software provides you with the power to control your computer straight from your mobile phone. The service works on Windows PCs and you can operate software such as the MS Office applications, as well as gaining access to email, web browsers and other software. The software includes a special mobile menu that is supposed to make accessing and controlling programs on your PC easier (although you're inevitably going to be limited in what you can achieve by the small screen on your mobile). Advanced data compression technology makes it possible to transfer a lot of information at a pace described by Toshiba as "rapid".
Secure socket layer (SSL) encryption ensures that the data transfers are safe and the connection is also password protected. The service is set to make its debut on the KDDI au network in Japan but the plan is to extend the application to other carriers very soon, including networks outside Japan.
February 25, 2005 in Applications | Permalink | Comments (0) | TrackBack
The end of annoying voice mails
Don't you just hate it when your mobile phone is clogged up with wingeing old voice mails from your boss, partner, gym instructor, plastic surgeon etc? And how annoying is it when someone leaves a message with a number and you don't have a pen handy to write it down? Well UK company SpinVox has come up with a tidy solution. Its new product, the imaginatively titled SpinVox, is a system that converts all your voice mails whether they be from mobile or land line, to text. You can then receive the aforementioned moans by text message, or if you are feeling brave, e-mail.
We have been trialling the system for a few days now and can report the following. Firstly that that certain members of the Tech Digest team can barely string a sentence together (but hey you knew that) and secondly that it does actually work with texties popping up on our mobile a few minutes after the message was left. We even tried it with a few naughty words and it nearly got them right too.
If the message is in a foreign language or too noisy to translate you have the option of listening to it by voice.
The only downside is that it isn't exactly cheap working out at between 18-25p a message which is probably a little pricier than accessing your voicemail. If you fancy a go SpinVox is offering a week's free trial. You can either sign on at the website or pop down to your favourite High street phone store.
Check it out here

October 31, 2004 in Applications | Permalink | Comments (0) | TrackBack
Now you can blog every. single. thing.
If you're keen to document every last minute of your day, maybe in the hope of becoming the next Samuel Pepys in the aftermath of the apocalypse, what better way to show the survivors how we used to live than with a blog?
Nokia and blogging software firm, Six Apart, are collaborating to provide "a new blogging experiences for people who want to share their lives online as they happen". You too can validate your existence by blogging with both a mobile phone and a PC, uploading photos, videos, text messages and MMS picture messages to a TypePad account.
Nokia's Lifeblog service is a mobile phone and PC application that keeps a "multimedia diary of the items collected with a mobile phone". Data is collected chronologically and downloaded onto a computer where it gets turned into a timeline. Of course the time you spend cataloguing every minute of every day will be well worth it, even if the only people reading it are your mother (to check you've been eating right) and a couple of your equally data-loving geek friends.
September 9, 2004 in Applications | Permalink | Comments (0) | TrackBack
3G video voicemail and video portal from Openwave
Openwave's latest piece of software will enable 3G customers to record their own video greetings on their mobile phone for specific people in their address book. Examples the company give include recording a special greeting for your child or partner who's going away for the night. There's also the option of using cartoon characters, such as a player in Doom, to create an animated message with your voice lip-synched onto the animation. Alternatively, you can choose a celebrity greeting option, such as Clint Eastwood doing the "Do I feel lucky" speech in Dirty Harry.
If you don't pick up when they ring they'll get the personal message like a voicemail message. This is actually a really nice idea that will come in very handy for letting friends know which pub you're in and leaving work misleading voicemail messages about where you'll be at any given time. It doesn't say how many you can create, so we're assuming your only limited by your phone's memory capacity.
September 9, 2004 in Applications | Permalink | Comments (0) | TrackBack
Blackberry's Euro rival targets consumers
While we love the idea of the Blackberry and especially its push e-mail systems which makes collecting messages on your phone the same as picking up your text messages, we certainly wouldn't give it its rather nasty looking devices home space.
We are mightily cheered to discover this week that Blackberry's big European rival in the push e-mail field, Smartner is rolling out a version of its Duality e-mail system for Euro consumers.
Starting in August for just 4 Euros a month you can have e-mail pushed to your message inbox on any Symbian or Windows Mobile smartphone.
The system is also going to be incorporated into future versions of Sony Ericsson's P900 smartphone and Smartner is also angling for deals with European networks.
Cleverly all the actions of the Duality are duplicated on the user's main desktop PC, so, for example, if a user chooses to delete a message on their handset it is also deleted on their computer.
Versions of the Duality Always-on system are already available to business individuals and companies.
More from here

July 28, 2004 in Applications | Permalink | Comments (0) | TrackBack
O2's new postcard
Sent any postcards recently? Probably not. Well O2 is hoping to use the camera phone to resurrect the British tradition by offering personalised cards.
Subscribers to the network can now send hard copies of their photos accompanied by a short message simply by sending the image, text and address details via SMS to O2. The network then creates a postcard that's sent first class to be delivered the next day in the UK no matter where in the world the picture was taken.
Compatible with all O2 cameraphones , the O2 PhotoCards can be sent in over 50 countries. The bad news is that they cost a rather pricey £1.50 per card plus the cost of sending a photo message (usually about 30p).
May 26, 2004 in Applications | Permalink | Comments (0) | TrackBack
Euro 2004 goals on your mobi
Well almost. In a major leap forward for sport on mobile phones T-Mobile has today announced that it is to offer near live footage of the goals scored at Euro 2004, the year's major footy fest which begins in Portugal in June.
Subscribers will be sent a video clip of their team's goals within ten minutes of them being scored. They will also be able to watch a series of highlights of each game and check out controversial incidents such as penalty appeals and red/yellow card fouls.
In what sounds great value too the videos will cost just £5 per team for the whole tournament with the fee not depending at all on how far the team progress.
It marks the first time that phone owners are able to see video clips of highlights while the game is still playing. 3G network Three currently offers video clips of Premiership games, but these are not available until several hours after the game has finished.
Users without video phones can receive a series of pictures from each game for £4.
According to T-Mobile once the video/photo has been sent to person's phone it is up to them what they do with it. Users can send the clips on to their friends for just a few pence.
The video/photo innovation is just one part of a series of features T-Mobile, one of Euro 2004's key sponsors, is offering European footy fans. Another innovation is the option of turning a phone into a news desk ticker with the latest news and scores pushed directly to a phone (which must have Java) as they happen. This will cost users £4.50 for the tournament.
T-Mobile is also offering SMS alerts ringtones (including New Order's Legendary World in Motion), video downloads of classic Euro goals and Java games.
It all kicks off in the middle of May.
There's an in-depth feature on football on a mobile in next week's Guardian.

May 26, 2004 in Applications | Permalink | Comments (0) | TrackBack
Txt maniac Germans
A new report by the Global System for Mobile Communications has crowned the Germans as the world's top texters. Apparently they send in the region of 200 million messages a day - three times more than the second place Finns. Here's the photographic proof that even the country's chancellor Gerhard Schroeder enjoys a good text.
In spite of David Beckham's best efforts the UK could only finish a disappointing third with around 70 million texts a day.
Apparently it is the former East Germans who have the nimblest thumbs in Europe. According to the report many don't have landlines and rely on their mobiles. They obviously prefer texting over voice as it is cheaper.
May 26, 2004 in Applications | Permalink | Comments (0) | TrackBack
Mobiles for love cheats
Great news for love cheats reports the Daily Mirror.
There's new software coming for Nokia mobile phones that lets phone users disguise where they are by producing fake background sounds.
So for example the push of a button, callers can pretend to be stuck in traffic, at the dentist's - or even at the circus.
Another backdrop is the noise of a ringing phone, so people can claim they have another call to answer.
The software, which has been developed by Romanian firm Simeda costs £7 and can be downloaded here
March 11, 2004 in Applications | Permalink | Comments (0) | TrackBack
MSN Hotmail on your mobi
The millions of Hotmail users may soon be able to access their e-mail on many of the world's mobile courtesy of a deal between Microsoft and Openwave. When Openwave's V7 software ships later this year, phone manufacturers will be able to integrate MSN features such as Hotmail and MSN Messenger into the new mobiles.
Once users have logged into MSN services, they will instantly be able to see which of their friends and colleagues have their phones switched on via MSN Messenger, send and receive Hotmail email, or receive the latest sports and news via MSN alerts. Openwave claims that as many as seven of the top 10 phone manufacturers will deliver handsets featuring its V7 software this year.
March 11, 2004 in Applications | Permalink | Comments (1) | TrackBack
Sexier photo messages
One of the key problems mobile phone networks are wrestling with at the moment is how to make money from photo messaging. While camera phones have become ubiquitous it appears that users prefer to use them as digital photo albums rather than send pictures to their friends and colleagues.
Not surprisingly then 3GSM was awash with software that added value to sending photo messages to make them sexier. Two caught our eye.
The first enables camera phone owners to add handwritten notes to their photo messages.
Using the software developed by French company Real Eyes phone users simply write the note on plain paper and then take a picture of it.
The message can then be placed anywhere on an image to create, for example, wish you were here style postcards.
The style and colour of the handwritten text can also be manipulated. The company demonstrated the software on phones running the Symbian operating system (as used on Nokia/Siemens smartphones) but adds that it will work with most mobile devices.
Meanwhile a UK based company, QinetiQ, is hoping to offer camera phone owners the opportunity of creating panoramic style images. Designed to enable phone owners to take group snaps or wide landscape shots, the images can be displayed on the phone or printed.
Both have a reasonable chance of attracting consumers if networks or handset manufacturers choose to embed them on their phones.
More on Real Eyes here and QinetiQ here.
March 11, 2004 in Applications | Permalink | Comments (0) | TrackBack